Journalist • wency@kr-asia.com
Wency Chen is a reporter KrASIA based in Beijing, covering tech innovations in&beyond the Greater China Area. Previously, she studied at Columbia Journalism School and reported on art exhibits, New York public school systems, LGBTQ+ rights, and Asian immigrants. She is also an enthusiastic reader, a diehard fan of indie rock and spicy hot pot, as well as a to-be filmmaker (Let's see). Follow her on Twitter: @ChenWQ45 Tips go to: wency@kr-asia.com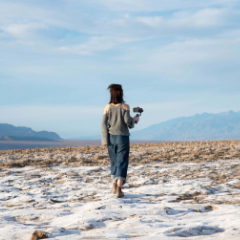 News
Chinese TV chipmaker NationalChip completes Series C round
By 
•  19 Oct 2020  •  06:37 AM
Chinese regulators probe Alipay's exclusive role in mutual fund distribution which has delayed Ant's IPO.

Genshin Impact adopts the gacha mechanic, allowing players to spend in-game virtual currency that they buy with real-world cash.

Starting October 10, Beijing residents could hail a self-driving ride for free with a few taps on an app.