In the past 18 months, there is one thought that has crossed the mind of nearly everyone in the world: if I get sick, what's the best way to get help? Medical care, unfortunately, is not evenly distributed, but there are a handful of companies that are making improvements to various processes within healthcare.
Singapore is home to more than 60 multinational medtech firms. The city-state is one of the leaders in medtech R&D in the Asia Pacific region, which is the world's second largest medtech market with a compound annual growth rate of 9%.
Here are a few medtech companies rooted in Singapore that have caught our eye.
Unlock insights from patient data
Biofourmis was founded by Kuldeep Singh Rajput in Singapore in 2015 before the company shifted its headquarters to Boston in 2019. The firm mines patient physiology data to provide insights for healthcare providers and pharmaceutical companies—and provides predictive suggestions for optimized personalized care regimens.
Here's how Rajput described Biofourmis' work to KrASIA: "In the most basic terms, Biofourmis enables clinicians to better manage patients at home by predicting bad outcomes before they happen."
The founder referenced heart disease, the leading cause of death in the world, and said "less than 1% of heart failure patients are on the optimal dose of their medication and less than 25% of eligible patients receive all of their goal-directed medical therapy." To address this issue, Biofourmis' BiovitalsHF platform uses wearable sensors that monitor patients' vital signs at home and feeds data to an AI-powered algorithm, which in turn reports symptoms and other information through an app that can be accessed by patients. This also makes it possible for clinicians to address symptoms even before they manifest.
Another useful platform is Biovitals Hospital@Home, which was co-developed by Biofourmis and Brigham and Women's Hospital, a Harvard teaching hospital, for use in Brigham's Home Hospital Program. Patients that are part of this initiative had 70% lower readmission rates, a 32% increase in physical activity, and 38% lower costs than patients admitted to hospital facilities, according to a study published in the Annals of Internal Medicine.
With a flexible R&D process, Biofourmis was able to adapt to changing conditions in the past year and a half. At the onset of the pandemic, the company was contacted by a research partner at Queen Mary Hospital in Hong Kong who inquired about a remote patient monitoring solution. The goal was to help clinicians safely mange patients who had contracted the coronavirus. Biofourmis didn't have such a product at the time, but its team of engineers was able to develop its Biovitals Sentinel system, which uses machine learning to create a correlation between multiple vital signs during the patient's daily activity and build an individualized biometric signature. The system was added onto the modular Biovitals platform, and then the Singapore Ministry of Health and Australian government also deployed it to monitor and manage COVID-19 patients.
Biofourmis counts a handful of notable investors as stakeholders, including SoftBank, Sequoia Capital, Openspace Ventures, SGInnovate, and EDBI, the private equity and venture capital arm of Singapore Economic Development Board.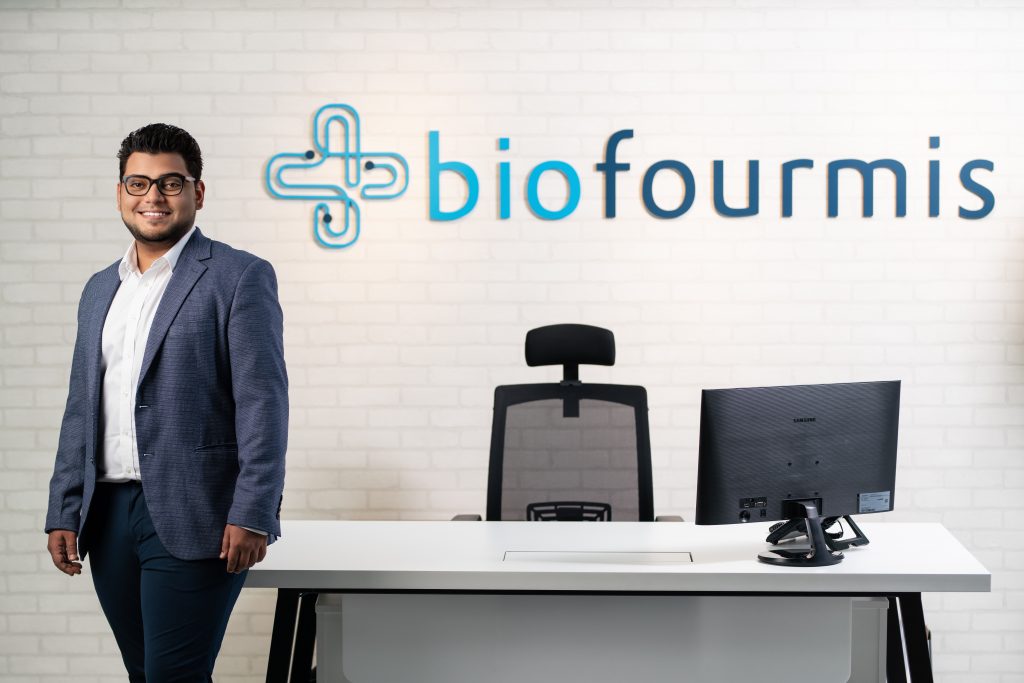 Access healthcare remotely
Think of Doctor Anywhere as a virtual clinic. The company makes telehealth possible thanks to a team of online licensed medical professionals ready to attend to patients online within minutes. The service keeps people with medical conditions in contact with medical care providers at a time when it is crucial to hunker down and prevent community transmission of COVID-19. Founder and CEO Wai Mun Lim told KrASIA that Doctor Anywhere had around 50,000 cumulative users in January 2019, and that count is now 1.5 million in July 2021.
The company went from having a network of 1,000 medical providers—general practitioners, psychologists, psychiatrists, nutritionists, physiotherapists, chiropractors, specialists, and more—at the start of 2020 to nearly 2,500 now.
Lim cites EDBI as a helpful ally in its quest to expand across the region. "As a Singapore-based company, the endorsement from the Singapore government's investment arm EDBI is especially meaningful. Their vote of confidence sends a very clear message to the public that Doctor Anywhere has a strong and trusted service. Their in-depth experience within the healthcare and tech space is especially valuable too, as they provide guidance on how to navigate the space to growing companies like ours. The EDBI network is also a very good way for the company to connect the dots within the healthcare and tech sectors across Southeast Asia," the founder said.
Beyond Singapore, Doctor Anywhere already operates in Thailand, Vietnam, Malaysia, and the Philippines. The company has tech hubs in India and Vietnam.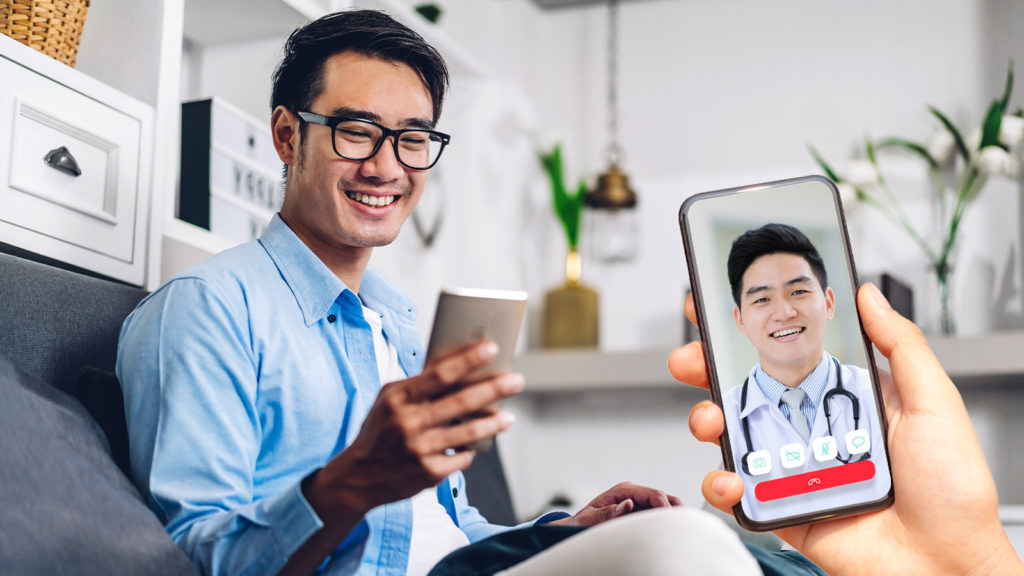 Keeping labs equipped with all the necessary gear
Originally a business that served cleanroom operations, Esco Lifesciences shifted direction around two decades ago. It now designs and makes a range of equipment used for scientific research, medical testing, and healthcare in areas such as fertility, cancer research, genomics, COVID-19 diagnostics, and more. Its machinery and equipment have been sold to medical, testing, and research facilities in more than 100 countries, and is a testament to the company's ingenuity and go-getter attitude.
Esco's tools and services are in demand at a critical time when medical research will determine how all nations can move past the pandemic.
CEO XQ Lin describes the current era as "the century of biology." He told KrASIA that Esco represents a "proxy for growth" for the Asian biopharma sector and the company supplies essential tools to major biotech and pharmaceutical companies for research and manufacturing.
Esco has a new facility in Singapore for its contract development manufacturing organization line of business that focuses on gene therapies and cultured meat. The company has production capabilities for established equipment lines in the United States, Europe, and China.
To meet overall demand, Esco raised a record-setting USD 200 million in May from Vivo Capital, Novo Holdings A/S, China Investment Corporation, EDBI, and other investors. "The global nature of our investor syndicate also reflects our global ambitions," Lin said.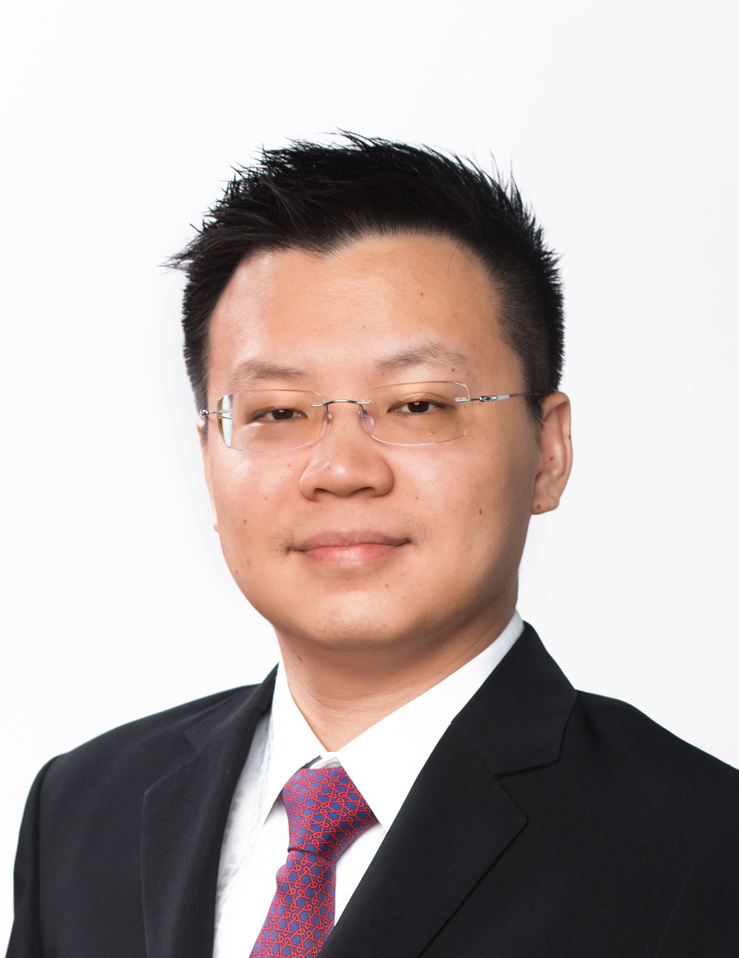 Game-changing medical research
Hummingbird Bioscience is creating new therapies against cancer and autoimmune diseases by using data-driven methods to identify antibodies. The goal is to create treatment regimens for patients who are not served by current approaches. All of this depends on Hummingbird's proprietary discovery platform, which utilizes computational biology to generate fresh insights about serious diseases.
One landmark discovery made by Hummingbird was a new understanding of HER3, a "well-known drug target involved in cancer" that was difficult to inhibit, Ingram said. Hummingbird's researchers were able to generate a "general solution to finding antibodies that bind specific regions of target proteins," making it possible to develop new drugs that hit "hard targets" with key roles in diseases.
Hummingbird started with two employees in 2015 and now has a team of 70, of which 90% are in Singapore, co-founder and CEO Piers Ingram said to KrASIA. He cited Singapore's pool of highly skilled professionals and a "high degree of internationalism in the labor market" as core reasons behind establishing the company in the city-state.
"Few domains are as international as science. Drug discovery and development is a perfect example of this—with a need to attract and retain colleagues with both deep technical expertise, insights into disease biology, as well as the processes of taking a drug from concept to the clinic. Singapore fortunately established itself over many years as a highly attractive place to live and do great work, which makes it easy for us build an exceptionally strong team," Ingram said.
In particular, EDBI, the CEO said, has an "unparalleled global network" in the broader biotech ecosystem, making it possible for Hummingbird to enmesh itself with other stakeholders in the sector. The company has operations in the United States too, and may reshape medical professionals' understanding of how to manage previously untreatable diseases.