Tencent's WeChat, the ubiquitous messaging and payment platform in China, has announced a brand upgrade for its in-app search tool, promising more fine-tuned functions and a special focus on WeChat's public accounts, the company said Wednesday in a press release.
WeChat promises that the new search function will provide more detailed content and entertainment options, as well as search results related to online stores, stocks, and medical information. More details about the powered feature, which the company calls "WeChat Sou Yi Sou," or "WeChat Search" in English, will be presented at the 2020's WeChat Open Class Pro on January 9.
The early announcement marks Wechat's uphill battle against China's online search leader Baidu and ByteDance, which has been developing its own search engine Toutiao Search. WeChat, which is becoming a super app where users can access an innumerable number of services such as e-payments, food delivery, taxi-ordering, among others, now also wants to become the go-to-app for online searches.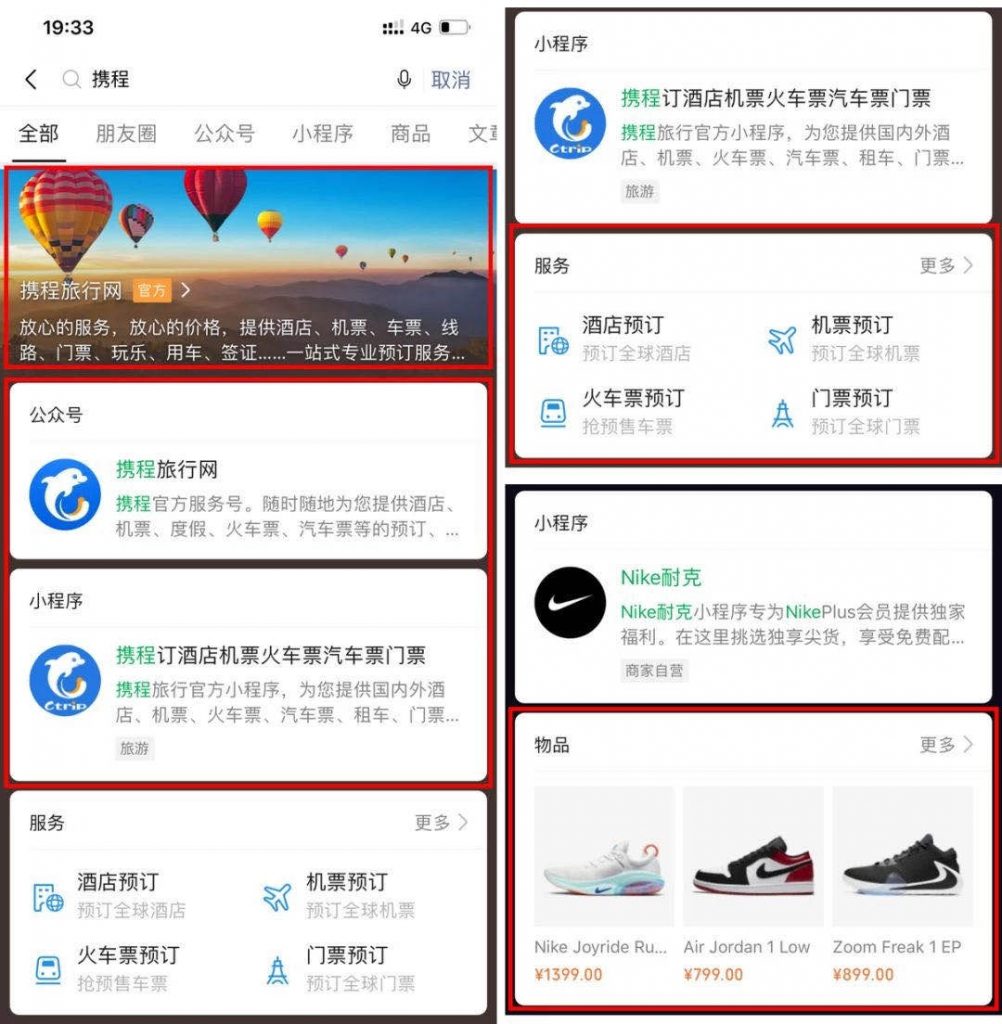 WeChat also highlighted that the new search engine will support brands and marketers who operate official public accounts to boost their business. In the search results page, WeChat will redesign and establish a section for brands, helping companies to better offer their services to WeChat's users, said the company.
WeChat, the largest social network in China with 1.2 billion monthly active users, introduced its first search function in 2012, which acted as a simple search tool for past chats on the platform. Currently, it also offers a "Discover" tab search feature, where users can find other results coming from Tencent's ecosystem of apps and partner companies, such as WeChat friend's posts, public accounts, videos, news, books, mini programs, and others.
In the race to create a next-gen search engine for mobile devices, Tencent is not alone. Tiktok's parent ByteDance, one of the world's most valuable startups, has been on a mission to make its own search engine to challenge the current market dominator Baidu, KrASIA reported.