Tencent announced last Friday it will shut down Tencent Weibo, a Twitter-like microblogging platform created by the social giant in 2010, sounding the death knell for the once-popular service that had over 540 million users at its peak.
Tencent Weibo should not be confused with Sina Weibo, another popular Chinese microblogging platform launched by Sina Corp in 2009, which currently has roughly half a billion monthly active users. The two sites were once fierce competitors as China's original batch of internet giants scrambled for social media users on the back of the country's mobile internet boom.
"Due to business adjustments, Tencent Weibo will end service and operations on September 28. If necessary, users can back up information before the shutdown," reads the closure announcement on its official website. "Thank you all for the companionship, understanding, and support over the years."
The news quickly became a trending topic on Sina Weibo. "It's still open?" said one pithy top comment. For years, the site has been operational in name only, with hardly any available functions. According to its Apple App Store page, the latest update was three years ago.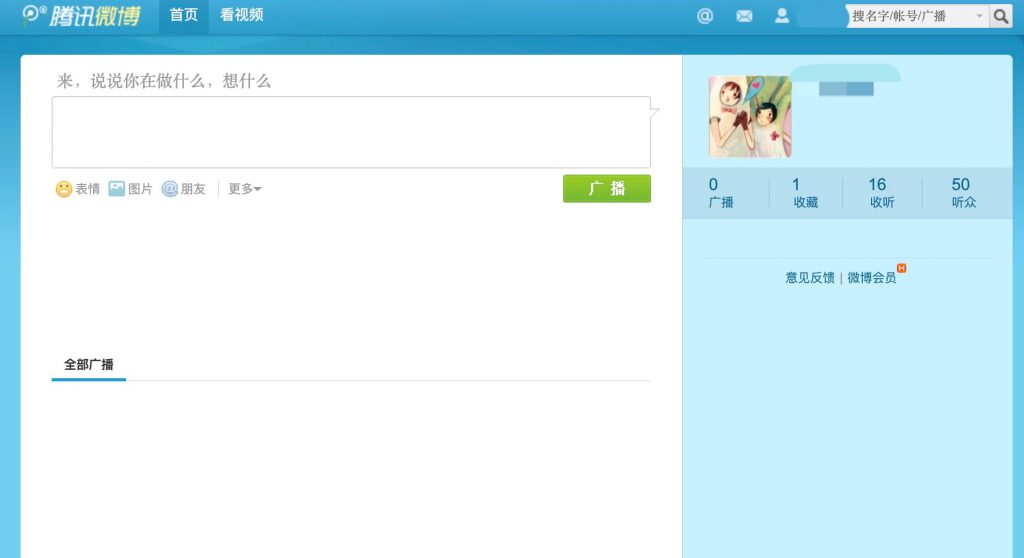 The social network, inspired by Twitter, allowed users to "broadcast" messages with a word limit of 140 Chinese characters and repost others'. Bolstered by instant messaging tool QQ's huge user pool, Tencent Weibo gained momentum after its launch. (QQ was Tencent's first hit app—its flagship product before the rise of WeChat in the early 2010s.) Back in its heyday, celebrities took to Tencent Weibo to speak up and connect with fans, including Olympic champion hurdler Liu Xiang, TV hostess Xie Na, and even Tencent CEO Pony Ma.
Although microblogging services rolled out by web portals Sina, Sohu, and NetEase challenged the growth of Tencent Weibo, the service garnered 373 million registered users and 68 million daily active users (DAU) at the end of 2011 and its DAU reached 87 million in 2012, according to the company's annual report. Sina, by the end of 2012, had 500 million registered users and 46.29 million DAUs.
However, Tencent stopped announcing the platform's performance from its 2013 annual report onwards as WeChat became a more strategically important product for the company. In 2014, Tencent opened an official account on Sina Weibo and, later that year, merged the Weibo operation team into the News team, signalling the decline of the service.
Tencent Weibo's closure came at a time when the 10-year-old Sina Weibo has been stagnant while Douyin, Kuaishou, Bilibili, and Xiaohongshu seize users' screen time and transform netizens online habits. In the June-end quarter, its total revenues inched up just 1% year-over-year (YoY) to USD 431.8 million. Monthly active users (MAUs) totaled 486 million in June, a net addition of 55 million users YoY.