The final match of men's football at the 30th Southeast Asian Games earlier this month pit Vietnam against Indonesia. The Vietnamese team was crowned champion, sending millions of fans onto streets across the country in hectic celebration. Football is sacrosanct here in Vietnam. It is an equalizer for people from all walks of life.
Vietnam and Indonesia are also considered the pacesetters for Southeast Asia's internet economy. According to the e-Conomy SEA report for 2019 released by Google, Temasek, and Bain & Company, the two countries "have pulled away from the pack," growing at rates of 38% and 49%, respectively, surpassing the region's average of 33%.
Technology has also empowered millions of people in both countries. In 2019, investors considered Vietnam to be the next growth market for tech investments in the region, taking up the baton from Indonesia.
As the year winds down, we review the most important developments in Vietnam's tech scene that took place in the past 12 months.
No shortage of big checks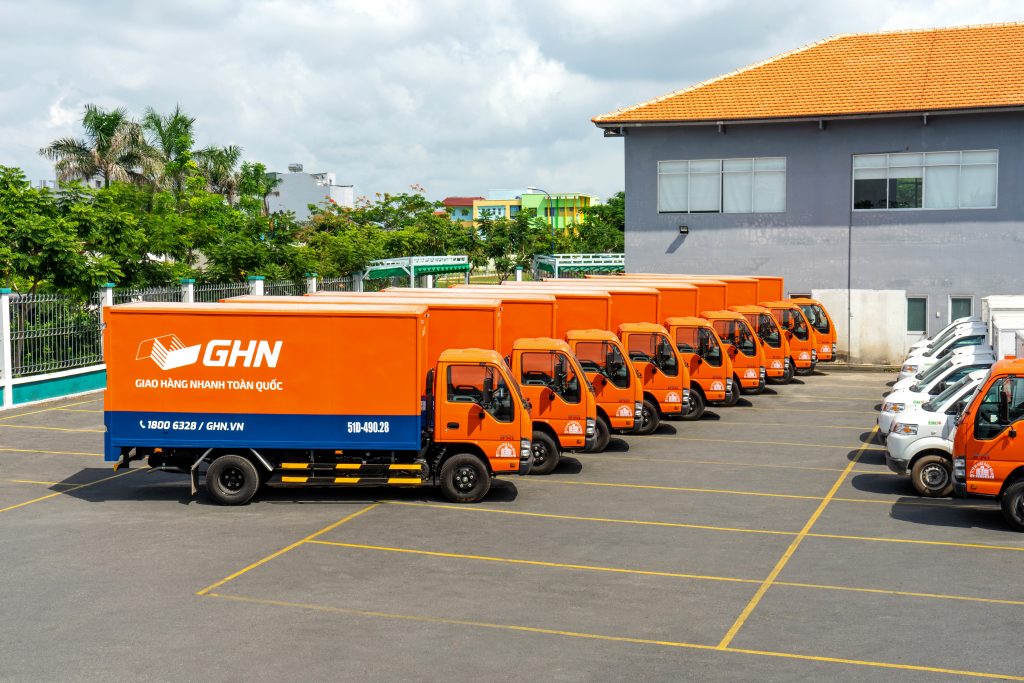 Most of Vietnam's 3,000 startups are still in their early stages. News about funding is sometimes scant, but the checks, when they come, can be big. Vietnamese tech companies were the recipients in the region's handful of mega-deals.
Fintech company Momo kicked off the year with a USD 100 million check from private equity firm Warburg Pincus. At the time, it was one of the largest single funding rounds ever raised by a Vietnamese startup. Then, in July, another record was set through SoftBank and Singapore sovereign wealth fund GIC, which together poured USD 300 million into Vietnamese payment solutions provider VNPAY.
SoftBank Ventures Asia was also one of the notable investors for Sendo, one of Vietnam's leading C2C and B2C e-commerce platforms, in its Series C round worth USD 61 million. Sendo differentiates itself by focusing on largely untapped tier-2 Vietnamese cities, which are home to about 70 million people.
In October, Vietnam's logistics services provider Scommerce bagged its largest round of funding, which was reportedly over USD 100 million. The investment was led by Singapore's state-owned investment company Temasek.
In all, the large investments that were funneled into Vietnam have been primarily directed at fast-growing sectors that ride on the country's growing consumer base and spending power. The country's aggregate funding amount is expected to top USD 800 million by the end of 2019, according to a prediction by Singapore-based Cento Ventures and ESP Capital.
But we believe this number could reach the USD 1 billion benchmark, as many deals in the country were untracked or undisclosed.
Accidental winner in the trade war?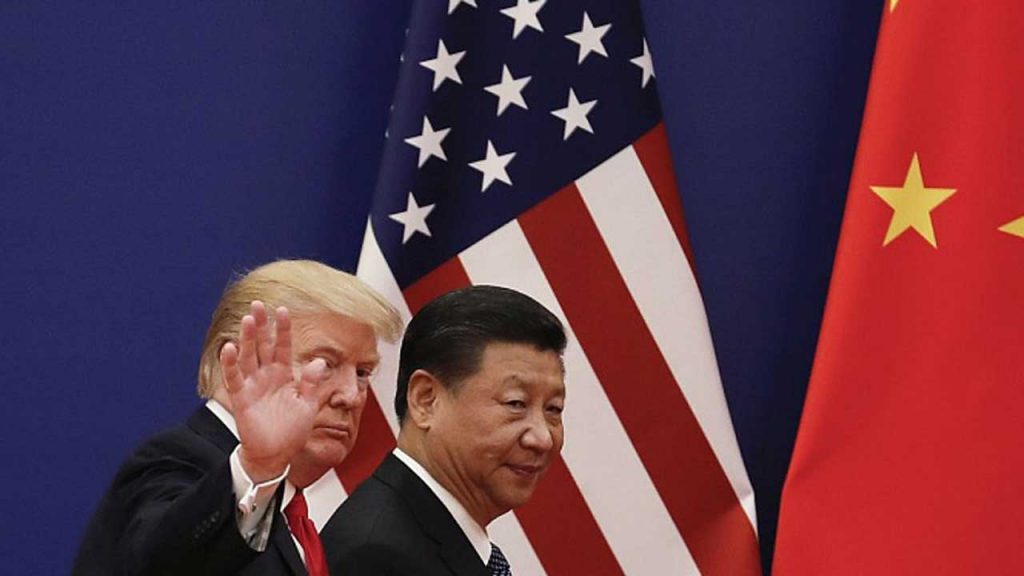 Samsung terminated its smartphone production in China in October, moving the operation to Vietnam and India, its other key manufacturing sites. Before Samsung, many other tech companies also reportedly picked Vietnam as their next production hubs to sidestep tariffs. These include Google (the Pixel smartphone), Apple (AirPods), and Nintendo (Switch). Facebook also said it will produce Oculus VR headset in the country.
Investors are confident in Vietnam's potential to become a high-tech manufacturing hub. However, challenges abound as the country's infrastructure and manufacturing capacity are still not on par with China.
In an interview with KrASIA, Nick Nash, co-founder and managing partner of Asia Partners, noted that in purely economic terms, no one really "wins" a trade war because of the turmoil and uncertainties. Vietnam's ability to navigate those conditions and seize new opportunities in high-tech manufacturing remains to be seen.
Grab against everyone else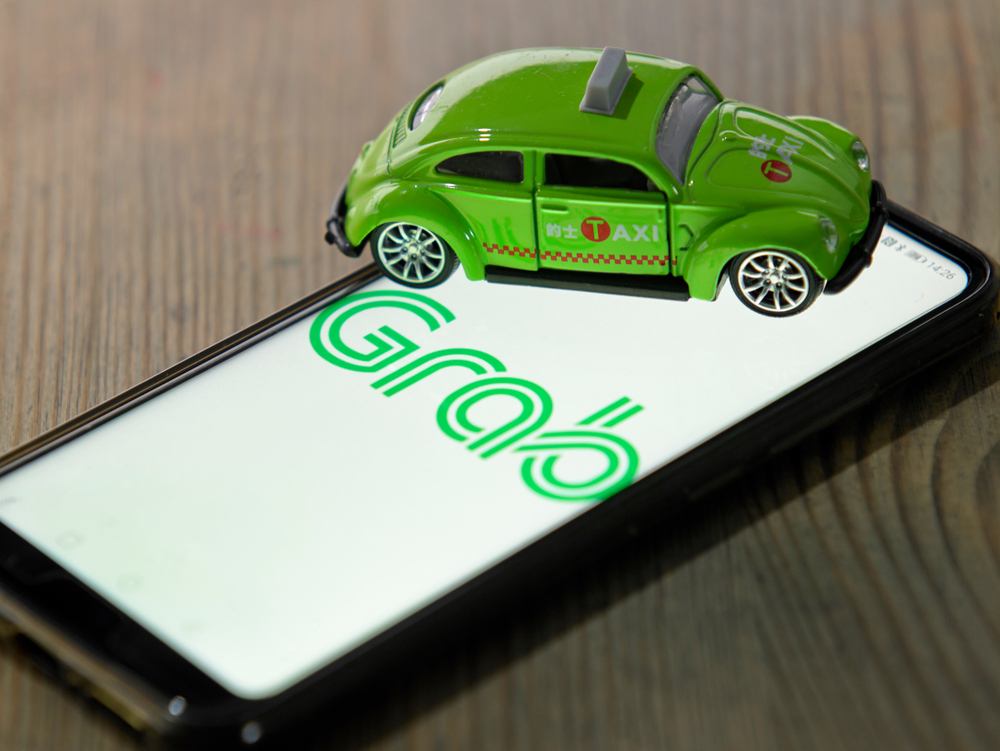 Uber's departure from Southeast Asia in April 2018 gave Grab the opportunity to pull ahead of regional competition, including in Vietnam. Grab, which announced a USD 500 million investment into Vietnam in August, is now present in 43 provinces and cities in Vietnam, with a network of about 190,000 car and motorbike drivers. Grab has also expanded aggressively in other verticals in Vietnam.
Grab now has about 73% market share in terms of ride volume in Vietnam, according to ABI research. Its most noteworthy competitor, Gojek (which operates as GoViet in the country), has been in hot water this year, particularly over leadership turmoil. In Vietnam, Gojek has not been able to roll out GoPay (for cashless payments) and GoCar (car-hailing services)—two essential fronts in its competition with Grab.
Other ride-hailing competitors, such as FastGo and Be, are present in the market to give consumers additional options, but Grab appears to be the mover and shaker. However, regulators are setting limits for the industry. Next week, the government is expected to sign a decree governing conditions for transport businesses, which may put in place additional requirements for ride-hailing cars to operate in the country.
A long way from cash-based to cashless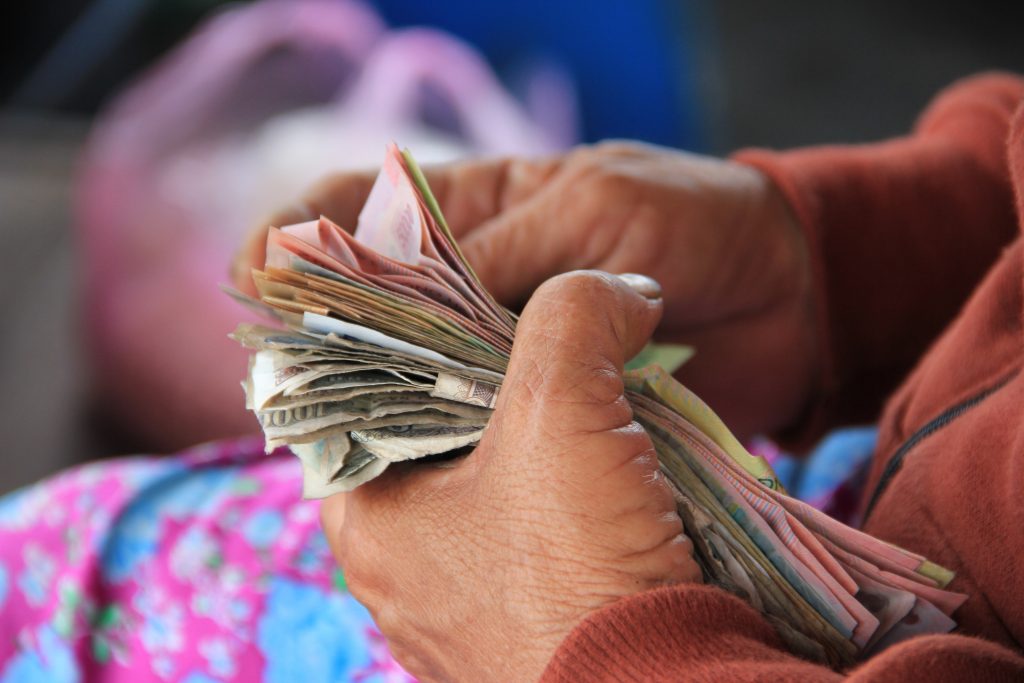 Vietnam's fintech companies have already bagged a record-setting amount of aggregate funding, as foreign investors do not want to miss the boat as the country's fintech industry establishes itself. In all, the sector is expected to be worth USD 7.8 billion in 2020.
According to a report by UOB, PwC, and the Singapore Fintech Association, Vietnam's fintech firms secured investments worth a sum of USD 410 million between January and September—ranking only behind Singapore in terms of levels of financing.
The influx of venture capital in fintech boils down to the immense opportunities in Vietnam's market. About 70% of transactions in the country are still cash-based, but consumers and people like street-side merchants are starting to realize the benefits of going cashless and cardless. Vietnam is looking at China as an example of transitioning from a cash-based economy to a cashless society within a decade.
Previously, the government was overly ambitious in its target to reduce the percentage of cash-based transactions to 10%. While that goal is impossible to reach next year, about 150 fintech players currently operating in the country are burning resources to shift consumers' payment habits.
However, a 49% foreign ownership cap on fintech companies is expected to be applied next year, and this could hinder capital flow into the smaller fintech players, while giving larger entities, such as Momo, Moca and VNPAY, clearer advantages in the market due to their existing scale.
A race for 5G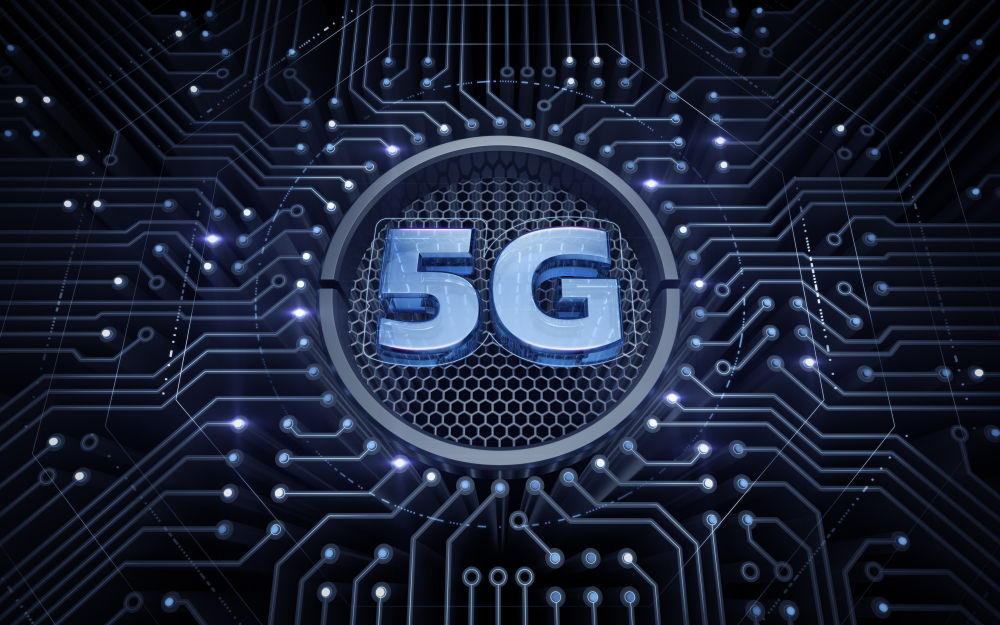 Vietnam has been conducting 5G trials in 2019, and telecom providers are rushing to partner with foreign providers in this space to speed up the process. The government wants to have a 5G network ready for public use as early as 2021, though consumers are still unsure how 5G might benefit them directly.
There is hesitation toward utilizing equipment made by Chinese tech giant Huawei. Viettel, Vietnam's largest telecom service provider, is leading the pack in developing domestically produced gear. The company is reportedly working on its own 5G chips.
Meanwhile, foreign providers are making bids to supply Vietnam with 5G hardware. Huawei has not given up on this market yet. The company has been forging a partnership with one of Vietnam's smaller carriers. US-based Qualcomm participated in a series of meetings with Vietnamese government officials earlier this month, promising to provide full support to the country's 5G ambitions. It plans to open an IoT lab in Hanoi next month.
In 2020, we will see all stakeholders showcase their 5G technologies and illustrate how they can benefit Vietnam's next phase of growth. However, it's safe to say that 5G remains something that will reach critical mass in Vietnam years later.
Regulating big tech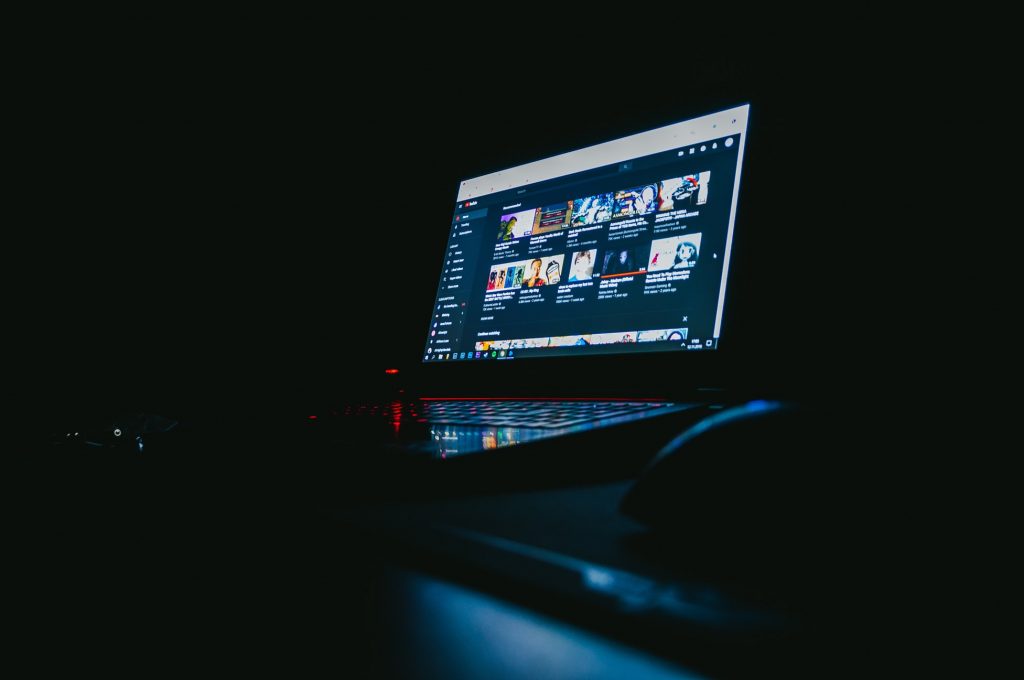 Vietnam wants stronger regulations for major tech firms. But like their counterparts in many country, the task is monumental. All big-tech companies that operate in the country have, in one way or another, run into problems when trying to contain "toxic" content, dealing with cross-border taxes, and managing licensing issues with the government.
A cybersecurity law was passed in June 2018, demanding global tech companies such as Google and Facebook to establish local offices and store data on domestic servers. But enforcement has been minimal. Vietnam also amended its tax management law in mid-June, requiring commercial banks to withhold taxes of offshore entities in digital cross-border transactions. And another decree for tighter regulations governing OTT providers is on the way.
Apart from making headway on the regulatory front, officials have been calling for the local tech community to cultivate local alternatives to ubiquitous global platforms like Google and Facebook. Several made-in-Vietnam social networks made their debuts in 2019.
It's clear that regulators have to walk a tight rope to regulate big tech companies in an emerging market, as pushing too hard might end up damaging its fast-paced digital economic growth.