Cash-strapped Chinese apartment rental company Danke (NYSE: DNK) is squashing rumors of imminent bankruptcy, as landlords and tenants are seeking to end their contracts and get their money back. Its US-listed stock, meanwhile, more than tripled between Tuesday and Wednesday when news on a possible acquisition circulated online.
Run by Beijing-based Phoenix Tree Holdings Ltd, Danke leases apartments from individual property owners on a long-term basis, then refurnishes the houses before renting them to tenants. Danke went public on the New York Stock Exchange in January this year, raising USD 129.6 million.
The company is stirring controversy by instructing its users to pay rents through loans issued by a third-party bank. Tenants pay their monthly due through Danke's app, but as loan repayments. The banks, on the other side, provide Danke one year of rental income upfront, which the firm uses to scale its business. Danke pays landlords directly each month.
But the risky business model is leading to financial trouble. In recent months, the payments to landlords stopped flowing. On Thursday, when KrASIA visited the company's headquarters in Beijing's Chaoyang district, tenants and landlords crowded the customer service waiting area, trying to get their money back.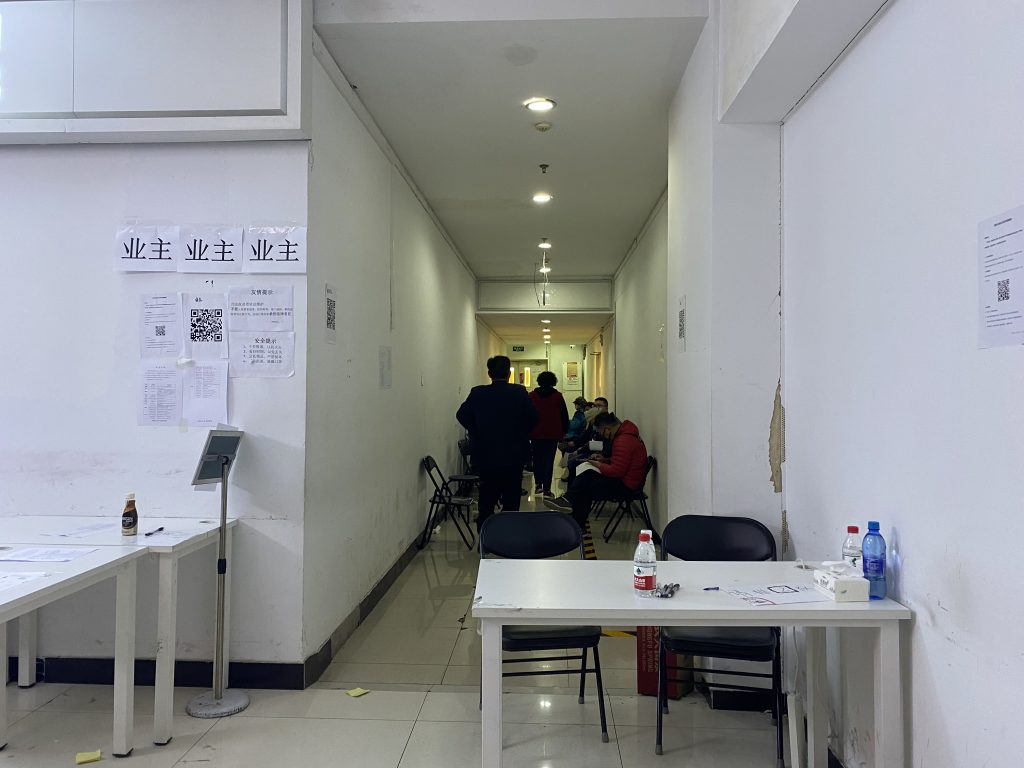 "They stopped paying me rent as of last month," said Shen Jinhong, a landlord who signed a contract with Danke through 2023. "They asked me to fill in a form and told me to wait for the payment," he told KrASIA.
Another landlord, surnamed Zhang, said that she hasn't received rent for this month. She had been to this office several times but the staff kept telling her that a complaint can only be accepted when the payment is 15 days overdue. There were also landlords who claimed that Danke is unable to pay rents on time since August. None of the problems have been solved yet.
Tenants are equally suffering from Danke's cash shortage. They are flocking to Danke's offices, trying to end their leases and get their deposits back, usually one month's rent. Danke staff acknowledges the requests, asking them to wait for the result, without giving a specific deadline.
Some clients are worried that they still need to pay the loan issuers, so that their credit rating won't be affected. There have been cases where tenants have been evicted by landlords who didn't receive the rents from Danke. Li, a Danke tenant, told KrASIA that her landlord just posted a notice asking her to vacate the property within three days.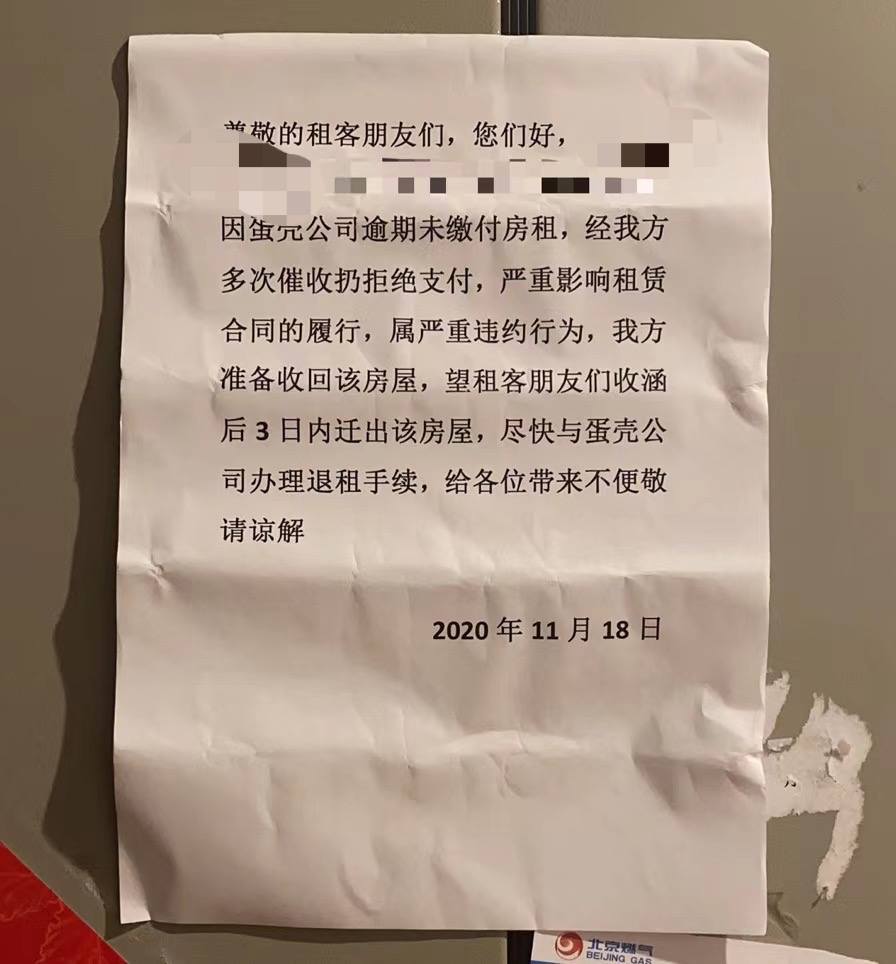 Meanwhile, the company's US-listed stock surged as high as USD 4.99 on Wednesday from a low of USD 1.41 the day before, when rumors on a possible acquisition by 5i5j (SZ:000560), another Chinese rental agency, circulated online. 5i5j denied the plan to local media and Danke's dropped again, closing at USD 3.83 on Thursday.
Beijing's Ministry of Housing and Urban-Rural Development said it hopes to solve this issue and that it will follow up in a timely manner, National Business Daily reported.
On its official Weibo, Danke asserted on Monday that it is not bankrupt. "We won't run away. Please don't believe and spread rumors," it said.
Danke has yet to release earnings for the second and third quarter of the year. For Q1, it reported an increase in revenue of 62.5% year-on-year (YoY) to RMB 1.9 billion (USD 273.9 million), widening its net loss to RMB 1.2 billion (USD 174.3 million) compared to last year's RMB 816.2 million. Danke said the number of apartment units it operates increased by 46.8% YoY to 419,030 units as of March 31.