Chinese smartphone brand Oppo has showcased a new concept smartphone with an expandable display, at its annual INNO DAY conference on Thursday in Shenzhen, together with new augmented reality (AR) glasses and its in-house AR application system CybeReal.
The fresh concept smartphone, the Oppo X 2021, features a flexible OLED display that can expand from 6.7 inches to 7.4 inches. The adjustable screen is enabled by Roll Motor Powertrain with scroll diameters, a 2-in-1 plate that supports the screen with no segment gaps, and a so-called "warp track high-strength" screen laminate. A double click on the device's side button can trigger the screen. While the screen expands or narrows, the content on the screen, for example, short-videos on Douyin, adjusts as well.
Presenting the OPPO Concept Phone with an enviable display and design that is out of this world! We're in awe of it! What do you think? 😎#OPPOINNODAY20 pic.twitter.com/QgImdyonId

— OPPO India (@oppomobileindia) November 18, 2020
The Oppo X 2021 comes after Xiaomi launched the Mi Mix Alpha with a wraparound display and Huawei debuted its foldable display, marking a new solution by Chinese smartphone manufacturers to creatively enlarge handsets' displays. Oppo currently hasn't disclosed more details about the device or when it will be ready for mass production.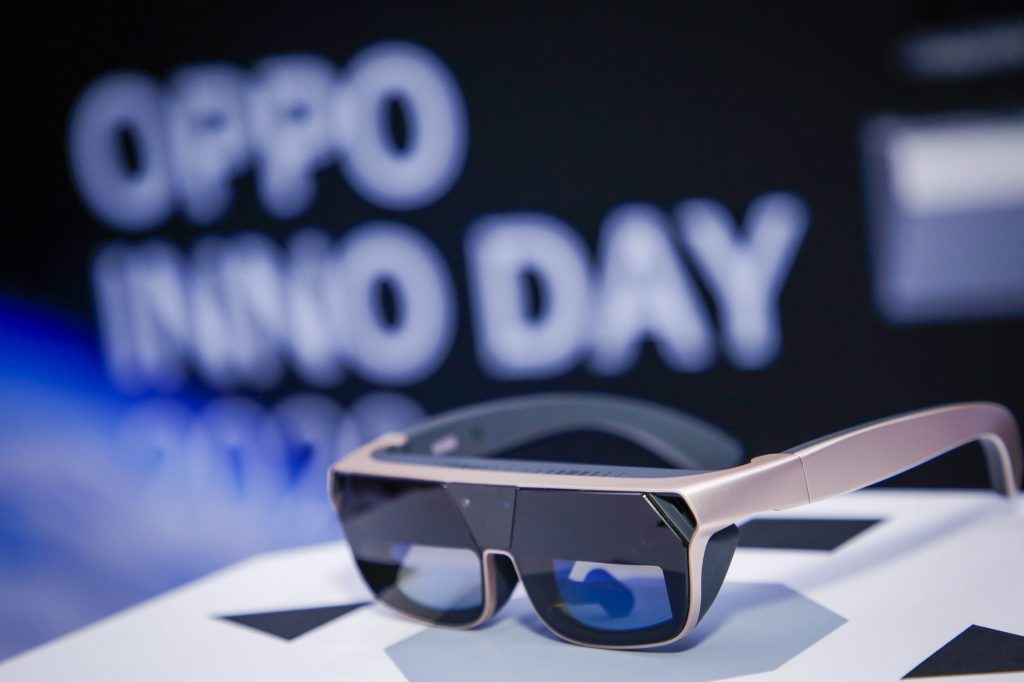 At the conference, themed "Leap into the Future", Oppo also released an ultra-light AR glasses product, a successor to the company's previous generation of AR handsets, built with the Birdbath optical solution. The headset, which can be operated via a wired connection to an Oppo phone, allows users to watch videos, shop online, and play games. Now, the number of applications on the AR device is limited. Oppo said it will start a developer initiative next year to offer more functions.
Also in the field of AR, Oppo showcased its concept CybeReal AR application. The system is powered by real-time, spatial calculation technology that enables high-precision localization and scene recognition. For example, when a user holds a phone and opens the AR map application, virtual navigating graphics will show up on the screen, overlapping with the real-world surroundings.
Oppo CEO Tony Chen stressed the company's "3+N+X" technology development strategy during the event. The "3" refers to three underlying technologies, namely hardware, software, and services technologies; "N", represents Oppo's efforts in sectors including artificial intelligence, security and privacy, multimedia, and interconnectivity; and "X" refers to technologies and strategic resources such as the flash charge technology.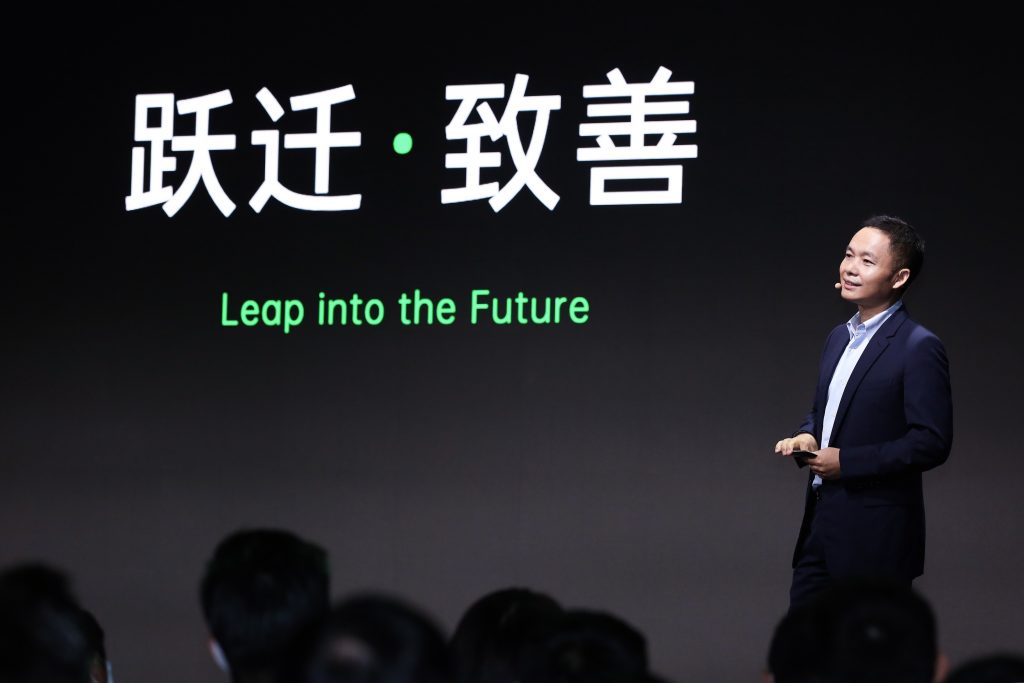 "Oppo uses technology to empower people to capture the beauty around them and to unleash their imagination of the future; thereby helping everyone get the best out of life," Chen said.