For those who enjoy the innovative optical perspectives, beautiful narratives of adventure, and clean, stylish aesthetics in puzzle games like Gorogoa, Monument Valley and Mekorama, Moncage may be the next exciting title to look out for.
Developed by Optillusion, an indie studio founded by two recent graduates of New York University, Moncage—"montage in a cage"—puts players in the story of a father, a son, and a lighthouse. Scenes where these elements interact are accessed through a cube, five sides of which are gateways to new physical spaces that exist in someone's memory.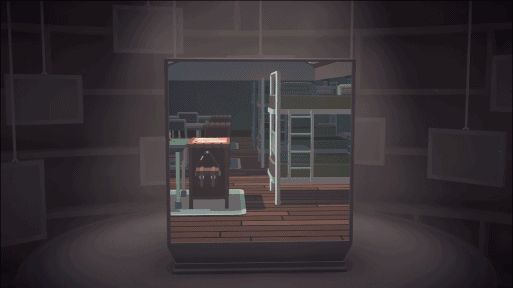 Players tap and drag the cube around, and need to have a sharp pair of eyes to identify objects that look like they could connect across different spaces on the cube, then align them from a certain perspective in order to crack the puzzle and move on to the next chapter or space.
Chen Yijia and Zhuo Dong, the two founders of the indie game studio, were replicating the feeling of creating meaning out of separate objects that come together to form a complete image. In Moncage, this is expressed in multidimensional terms.
Take this truck at the beginning of the game as an example. Once realizing the truck in the toy box on the left side of the cube shares the same color and size as the broken trailer in the snowy outdoor space on the right, players need to rotate the cube so the two sections "click" together. Then, the trailer can carry on and lead us to the next scene.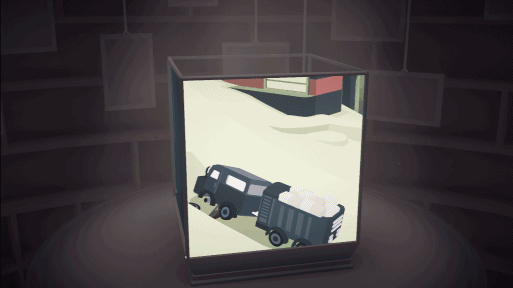 Chen and Zhuo took inspiration from a video demonstration of a visual technique called stencil buffering. In the video, different visual modules are displayed on each face of a cube at the same time. The pair started to explore how they can marry the technique with storytelling and visual media in 2018, when they were freshmen at NYU.
"Since everything happens inside a cube, it is clear that players are trapped, and the story is about breaking out and finding true freedom," the developer duo from Optillusion told KrASIA through an email interview.
The cube represents the mind of a veteran who is suffering from PTSD, and players need to navigate the debris of his memory—in an abandoned factory, on a secluded island, or on a yacht—to piece together missing objects and find a way out of the cube.
A textless story is presented along the way, in the form of photos scattered across the 50 scenes.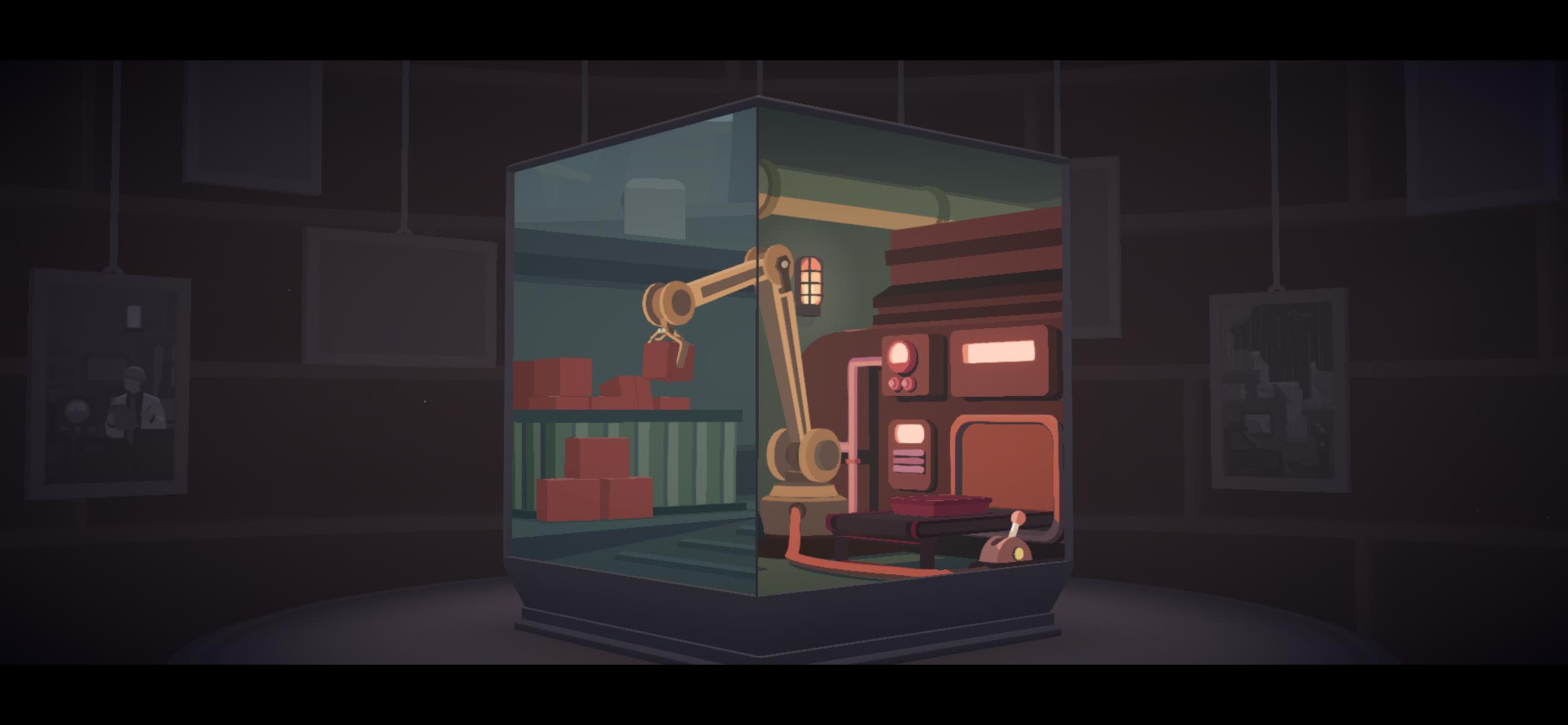 As much as I love the way that the developers tell the story using images instead of text, the fragmented storytelling did make it more difficult to understand what was going on. It also wasn't immediately clear how the photos and scenes in the cube connected with each other.
Moncage is a game of moderate length. I managed to collect one-third of the photos in the game (judging from the total number of slots) by playing during my spare time throughout one week.
The game becomes more complex as we learn more about the story it presents. Rotations will need to involve more than two scenes, and timing may matter, like when we need to catch an important object as it falls into the next scene.
Moncage may look like a casual game, but it is definitely no easier than Gorogoa, which was an inspiration of the developers alongside The Witness and Looksley's Line Up. But don't worry if you're stuck. Optillusion kindly offers hints in text and video form.
Apart from its brain-bending puzzles, Moncage is also packed with relaxing, imaginative, and sometimes exotic music as well as vibrant, well-crafted isometric 3D arts.
"We hope our players find comfort and peace. It's a journey of breaking through and seeking one's true self after all," said the developers. "We do hope whoever plays has a sweet dream afterwards."
Published by XD, Moncage is available on PC and mobile.
Backed by Bilibili and Alibaba, two internet companies that have been eager to gain a share in China's lucrative gaming scene but have yet to make serious headway, XD is known for its gamer community TapTap, which is also a recommendation and reviews site.
In the first half of 2021, TapTap had 28.7 million mobile monthly active users in China and 13.2 million overseas, according to XD's 2021 interim report.
The Shanghai-based firm also counts ByteDance, the parent company of TikTok, as well as game studio miHoYo and Lilith Mobile as cornerstone investors, according to the company's prospectus published in late 2019. Last year, miHoYo's global sensation Genshin Impact was published on TapTap.
As of June 30, 2021, XD's portfolio consists of 24 online games and 14 premium games. In recent years, the Hong Kong-listed game publisher has been attempting to deliver its own games, spanning shooters, stimulations, action role-playing, and combat. These formats were released during TapTap's 2021 conference in July.
In the first half of 2021, XD reported a total revenue of USD 220 million, 75.6% of which was generated by games, according to the report. The amount was 4.3% lower year-on-year.