Genshin Impact, an open-world setting gacha game developed by Chinese studio miHoYo (or "miHaYo" in Chinese), has grossed over USD 100 million globally as of October 10 shortly after its launch on September 28, and is predicted to hit the RMB 1 billion (USD 148.9 million) milestone. The phenomenal market performance, however, isn't in tune with the mixed reviews from users, who complain about the gambling-like gameplay and call it a "copycat."
The game has been the most popular title recently and hugely lucrative. Per App Annie's data, it garnered more than 200 million downloads on Apple's and Google's app stores in its first week. Although the game is free to play, miHoYo, which is also the publisher of Honkai Impact 3rd, Guns GirlZ, and Tears of Themis, raked in USD 60 million through in-app purchases on the App Store and Google Play. That made it the world's second top-grossing game in that week, only after Tencent's Honor of Kings, according to industry research firm Sensor Tower.
The Chinese version of Genshin Impact accumulated close to USD 25 million in player spending on Apple's App Store by October 10, close to 42% of its total revenue, not including third-party Android stores. The game generated the majority of sales outside China, racking up close to USD 35 million, or about 58% of its revenue during the same period, from overseas markets.
The story arc of the role-playing game centers on a traveler from another world arriving on Teyvat, a realm where seven nations actively jostle for power. It's a mobile-first video game, and also available on PC, PlayStation 4, and Nintendo Switch. Genshin Impact adopts the gacha mechanic, allowing players to spend the in-game virtual currency that they buy with real-world cash in order to obtain weapons and new characters. The more money one spends, the faster one can progress.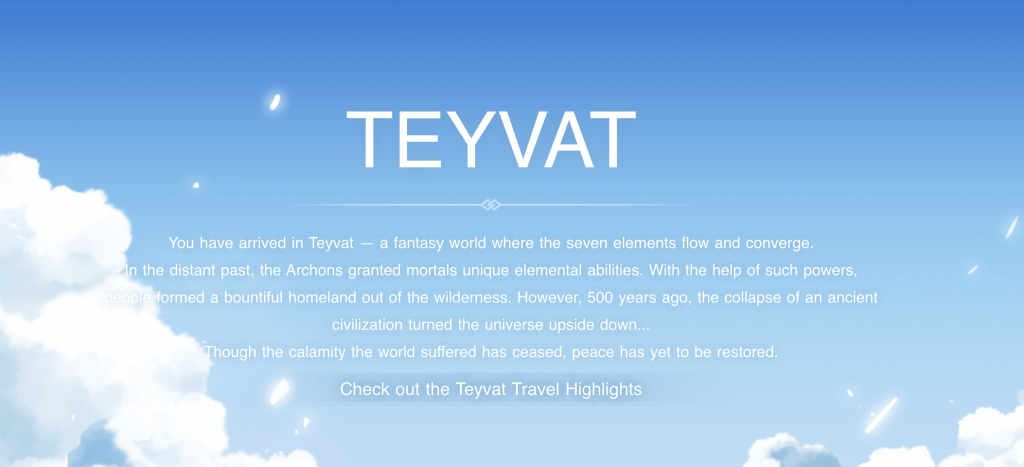 Genshin Impact made headlines even before its debut. The game was called a clone of Zelda: Breath of the Wild, when miHoYo revealed a teaser in August. In September, the studio announced that it wouldn't release the title on Xiaomi and Huawei's app stores, since it failed to reach an agreement on revenue split with the app store operators.
The long-anticipated game got a 9 out of 10 score from gaming site Inverse. However, on Chinese gaming review and download site Taptap, it only received a 4.7 out of 10. Related comments complained about the costly gacha and slow update speed.
miHoYo, founded in 2012 by three Shanghai Jiaotong University graduate students, came to fame through the popularity of Honkai Impact. In 2017, the company filed for an IPO at the Shanghai Stock Exchange, which valued it at RMB 3.6 billion. But the application was revoked in September this year for undisclosed reasons.