Jenny Qian Zhiya, the CEO of Luckin (NASDAQ: LK), has been terminated from her position in the coffee chain, the embattled company announced on May 12, as the probe surrounding its USD 310 million revenue inflation deepens and investors lose confidence.
According to a filing submitted by Luckin with the US Securities and Exchange Commission (SEC), the company's board demanded and received resignations from both Jenny Qian Zhiya and Liu Jian, the company's COO. In addition, Luckin has placed six other employees associated with the financial fiasco on suspension or leave, the company said.
As part of the shakeup, Guo Jinyi, a current board director and senior vice president, will serve as Luckin's new acting CEO. Cao Wenbao, the company's senior vice president, along with Wu Gang, a vice president of the firm, will join the board.
In an internal letter issued by the president's office on Tuesday night, Luckin apologized to its employees. "Since the fraud crisis started, Luckin's brand and reputation have been crashed.  It also brought severe troubles to you and your family members. The company sincerely apologies for this," the letter reads.
The firm also stated that "the new management will reorganize the company structure as soon as possible, reshape the company's value culture, and strengthen internal control to ensure legal compliance and maintain stable operation."
Following a raft of short-selling investigative reports and self-exposed problematic accounting, Luckin has been running short on luck.
Its shares halted on Nasdaq on April 6 after the company disclosed accounting misconduct and an ongoing investigation into the conduct of former COO Liu Jian, who is believed to have inflated revenues by RMB 2.2 billion (USD 310.5 million).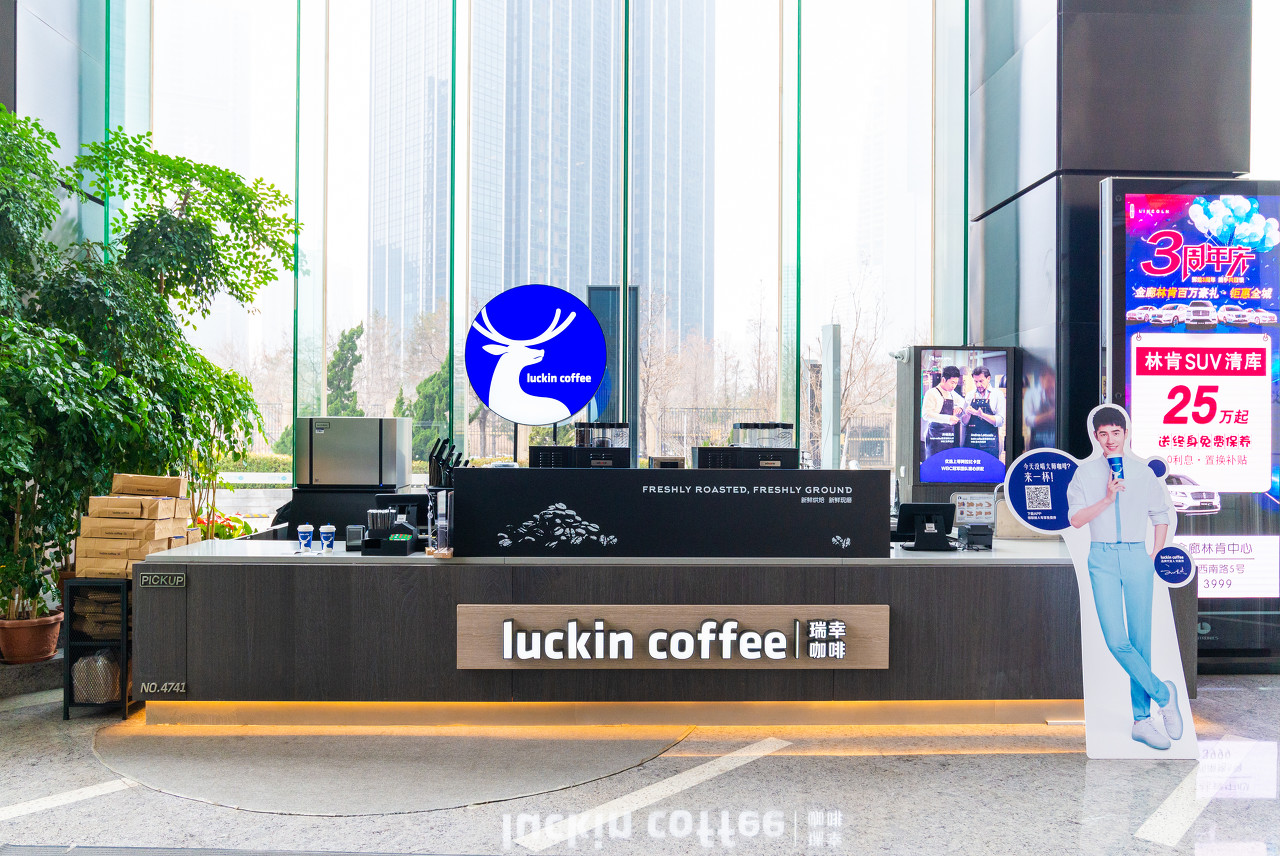 Luckin's stock price dived more than 90% from its peak of USD 51.38 in January, although its app saw orders soar as customers wanted to redeem pre-paid coffee coupons, KrASIA reported.
Meanwhile, shareholders are reducing stakes in the company. Institutional investors Lone Pine Capital, which previously owned a 10.6% stake in the company, and Capital Research Global Investors, which owned a 9.2%, both sold off all shares. Hedge Fund Melvin Capital Management also reduced its stake to 5.2%, while J.P. Morgan reduced its stock to 1.6%, according to Luckin's SEC filings.
At the end of April, Luckin announced that it will not able to file its 2019's annual report as scheduled, citing the COVID-19 outbreak and the internal investigation as the reasons for the delay, KrASIA wrote. The SEC and its Chinese counterpart, the China Securities Regulatory Commission (CSRC), have been reportedly co-conducting an investigation into the firm.