When the 19th Asian Games opened in Hangzhou last month, it became the first in the continental multi-sport event's history to feature a torch lighting ceremony that was led by over a hundred digital avatars. These towering digital avatars held the torch, dashed across the Qiantang River, and circled the stadium, prompting thunderous cheers from nearly 100,000 spectators.
Among the onlookers included Fang Kai, who could finally breathe a sigh of relief when the sacred flame was ignited during the ceremony. Fang is an engineer and technical expert from Alipay, and he was part of a team that had dedicated around 18 months to support the digital avatar project.
Executed using a system that comprises over 200,000 lines of code that underwent more than 100,000 tests, the digital ignition ceremony served as the centerpiece of the entire project. Alipay had spent several months rallying for participants to take part in an online torch relay. Each participant was granted a unique digital avatar and received an exclusive certificate stored permanently on the blockchain.
This concept proved highly popular, attracting over 100 million participants. During the opening ceremony, their digital avatars transformed into flickering flames, congregating along the banks of the Qiantang River before converging to form larger-scale digital personas that raced toward the stadium, interfacing with the 185-meter wide 3D screen.
According to Fang, the development team struggled in the initial stages of development with capturing the breadth of human expressions to incorporate into the digital personas. This issue was eventually resolved by turning to the latest artificial intelligence technology. Using generative AI, the technical team developed 58 facial controllers, which allowed them to create lifelike faces for the digital torchbearers, with customizable facial features such as face shape, hair, nose, mouth, and eyebrows. Fang said that the AI could offer up to two trillion possible combinations of appearances.
The team also implemented AI-based motion capture capabilities, enabling them to program the digital avatars to perform new actions while requiring minimal input of human movement data.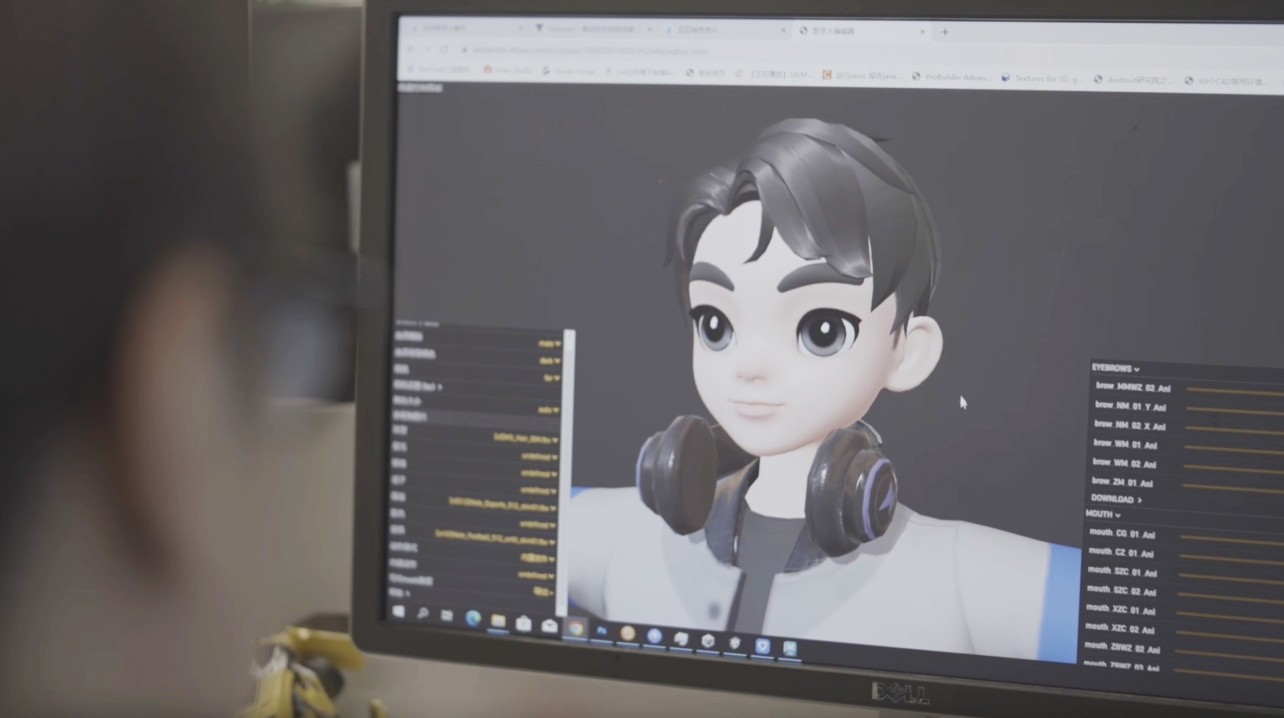 Before the opening ceremony of the games had concluded, digital avatars had already become a trending topic on Weibo.
A darling that fell out of favor
Digital avatars aren't new. During the metaverse boom in 2021, they were considered a vital component of the metaverse and became a darling for investments. Between 2021 and 2022, the digital avatar industry witnessed at least 57 financing deals, totaling RMB 4.46 billion in investments.
However, the production of digital avatars was largely rooted in the gaming industry, and most of the digital avatars that became popular during that period were predominantly cartoon characters.
In 2022, the virtual character Liu Yexi gained immense popularity on Douyin, the sibling app of TikTok. With six videos, it acquired over 830 million followers, securing over 200 brand partnerships. Yet, few realized the company behind Liu Yexi had invested millions of RMB in its development, with the first short video alone costing a six-figure RMB sum to produce. As a result, Liu Yexi posted only 48 short videos on Douyin across a span of two years.
Xu Yuanchun, COO of Xiaoice, once said that operating a 3D digital avatar for a year could cost five to six million RMB, and it would be challenging to reduce these costs.
Without sufficient commercial use cases, the development of digital avatars became an endless journey of burning cash. Naturally, they dropped out of the limelight as soon as the metaverse lost its hype.
The resurgence of digital avatars
It wasn't until recently that new life was breathed into digital avatars, thanks to the emergence of generative AI. These large models have the ability to simplify the process of creating 3D digital avatars. Xin Yi Tech, for example, developed a video-focused large model and leveraged it to build a digital avatar tool platform.
According to Lei Tao, CEO of Xin Yi Tech, 3D modeling used to rely entirely on traditional computer graphics technology and the collection of vast amounts of motion capture data. However, its platform can utilize algorithms to efficiently generate 3D models, complete with intricate facial details to achieve a lifelike appearance.
Digital avatars also tended to look homogenous in the past due to technological limitations. By using large models, however, digital avatars can now be customized to a greater extent.
Liang Design, a digital avatar company, partnered with iFlytek to develop a small model based on the iFlytek Spark large model to create the "brain" for 3D digital avatars. Large models seemingly have the capability to instill in digital avatars unique personalities. Zhang Dasheng, CEO of Liang Design, said that the company is collaborating with a coffee shop chain to create a digital avatar for coffee service. "We've fed it all the coffee knowledge in the world," Zhang told 36Kr. "It will be the most knowledgeable digital avatar about coffee."
Large models have an even more significant impact on 2D digital avatars when coupled with generative AI capabilities. In recent months, numerous 2D digital avatar customization tools have hit the market, all sharing a similar premise: input textual prompts, and the tool can automatically generate digital avatars. These 2D digital avatars cost approximately RMB 10,000 and can be created within a day. With a surge in popularity driven by this affordability, many companies swiftly jumped on the bandwagon, fearing they might miss out on business opportunities.
Digital personas take over live commerce
In small and dimly lit apartments, digital avatars appear on screens late at night, becoming protagonists of livestreams to promote and sell products. This practice used to be rare, if not unheard of. But in Hangzhou, an e-commerce hub, such instances have sprouted up like mushrooms after a rain.
Agora, a voice and video engagement company that shot to fame on the back of Clubhouse, introduced 2D digital avatar services this year. Du Xiaobin, a representative from Agora, said that live e-commerce has become the most accessible mode of engagement, and 2D digital avatars are a powerful engagement tool when deployed to run interactive live broadcasts. By establishing a knowledge base and a list of triggering keywords, digital avatars can access the relevant knowledge to answer questions posed during live broadcasts. With access to large model capabilities, the interaction quality of digital avatar hosts can be further enhanced.
Lei believes that digital avatar hosts can save businesses a substantial amount of money as they never need to go offline. When a Hangzhou-based e-commerce company decided to experiment with digital avatars for its livestreams, it took the owner just one week before deciding to lay off over ten of the company's human hosts. The company turned a profit thereafter.
Zhang told 36Kr that many major companies have entered the 2D digital avatar space this year, leading to intense competition within the industry. To help Liang Design stand out, he decided the startup needed to forgo 2D digital avatars and instead concentrate on creating high-end 3D digital avatars.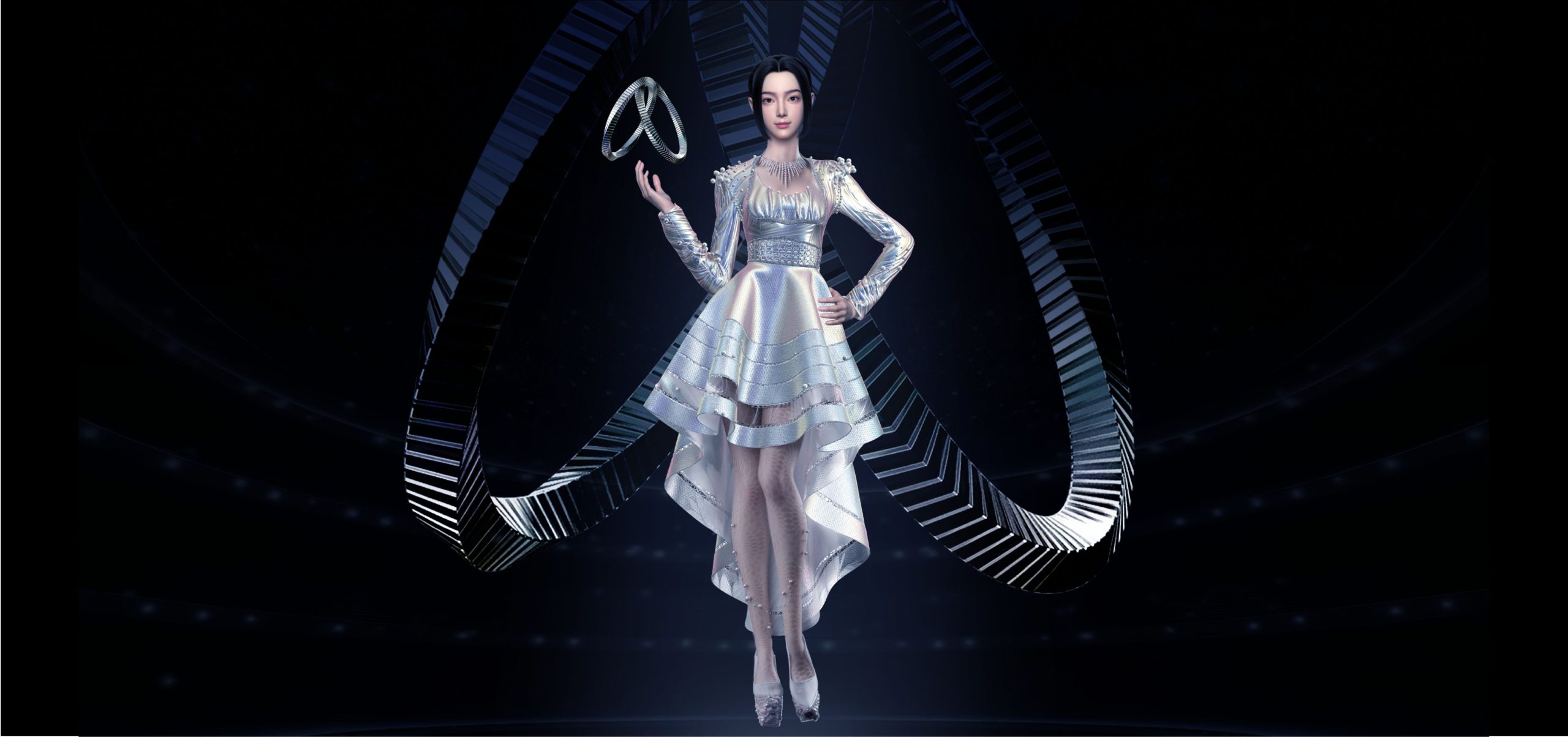 Zhang's team is currently researching how to imbue digital avatars with the ability to convey emotions correctly using only text. "You need to make digital avatars speak emotionally to enhance the user interaction experience," he said.
3D digital avatars are costlier, with prices ranging between RMB 0.8–1.5 million. They can be used in diverse industries such as finance, education, and tourism.
However, e-commerce companies should be wary when considering the use of digital avatars. Cheaper prices often translate to lower quality. Several companies have already fallen victim to unscrupulous digital avatar companies. The actual performance of digital avatars they purchased was either grossly exaggerated or fell significantly short of expectations, which, on occasion, can lead to platform bans. "Currently, the policy is not very clear, and platforms have their own rules," Du said.
Though the market appears somewhat chaotic, digital avatars appear to have finally discovered a path toward commercial success.
KrASIA Connection features translated and adapted content that was originally published by 36Kr. This article was written by Li Weixin for 36Kr.