Just five days after Liu Yexi made her debut on Douyin, the sibling app of TikTok, she attracted more than 3 million followers. In her first video clip, which lasted for roughly two minutes and was posted in November 2021, the beauty blogger wore the robes of a Taoist priest, seated in a neon-lit alley that looked like it fit in cyberpunk film, and applied her makeup in a traditional Chinese style. The video went viral overnight.
So far, she has posted six videos and is still trending on Douyin. At the moment, she has more than 830 million followers.
But Liu is not a living, breathing human—at least not in the conventional sense. She is a virtual character developed by Chuangyi Technology and Culture Co., a company in Shenzhen that creates visual content and digital characters using motion capture technology.
Virtual idols are not a new concept. The first generation of these artificial celebrities were developed for Japan's ACG industry (animation, comic, games) in the 1980s. But in recent years, social media platforms have given digital characters a way to express themselves in more intimate, immediate ways and garner massive fan bases.
The evolution of virtual idols
In China, the popularity of virtual idols is closely linked to the rise of Bilibili, a video platform that is favored by ACG fans. In all, around 32,400 virtual idols hosted livestreams on Bilibili in 2020. The people behind them are known as "Vtubers."
Naturally, Vtubers often project visuals that are designed to be aesthetically appealing. "Although most of them have their own personas and scripted lines, their personalities are real, their reactions with fans are real, the friendships and their efforts are real," said Shu Tong, a Bilibili viewer and Vtuber follower, to KrASIA.
The majority of virtual idols fans are Gen Z. More than 70% of these followers are aged between 18 and 23, according to data compiled by consultancy iiMedia research.
Having grown up in the era of the internet, Gen Z are now independent consumers with a unique appetite for virtual idols. Many brands are forming collaborations or commissioning virtual idols to communicate with this demographic. In August 2021, when virtual singer Eileen celebrated her birthday with a livestreamed concert on Bilibili, she received RMB 1.5 million (USD 237,000) in contributions from fans in 2.5 hours.
From a branding point of view, virtual idols are much less likely to be mired in scandals. The appeal was clear in 2o21, when several A-list stars in China were caught in bad publicity. For example, heartthrob singer Wang Leehom went through a messy and public divorce, rapper and entertainer Kris Wu was arrested on charges of raping underage girls, and Zheng Shuang was found to have abandoned her surrogate children and committed tax evasion. In each case, companies dropped them from product endorsement campaigns instantly. But idols whose existence relies on computer-generated imagery are highly unlikely to cross the same lines and wreck a brand's image by association.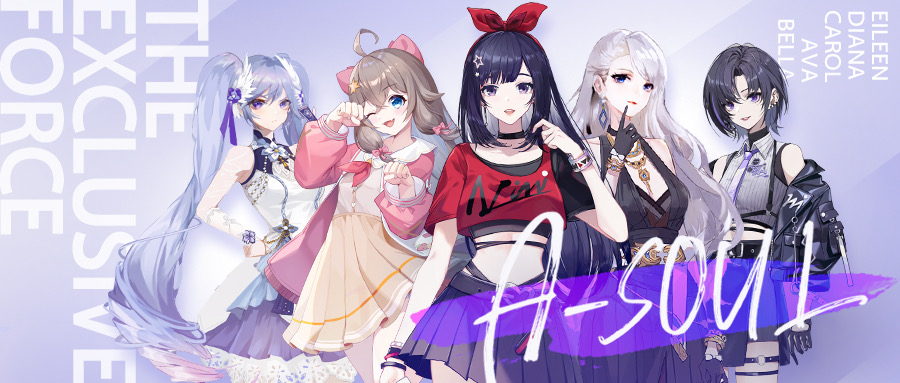 Expanding horizons
"Before 2021, the dilemma in the virtual idols industry was the lack of application scenarios," said Chen Lun, a market manager with a Shanghai-based AI company that creates virtual characters, to KrASIA. "The ACG community is a relatively small market. The profit from livestreams and merchandise is too low to cover the technological cost for creating the character."
Developing virtual idols is a pricey process. Even though Liu Yexi has more than 8 million followers on Douyin, the company that created her has yet to make a profit. 3D renderings and full character design could cost millions of renminbi, and the likelihood of generating immediate returns is low.
According to a UBS report, the average upfront cost to create an advanced virtual idol is RMB 30 million (USD 4.7 million). Beyond that point, continued operation can be expensive. For instance, it takes RMB 2 million (USD 316,000) to produce a single track for five-piece virtual girl band A-Soul.
Already, multinational consumer brands like KFC, Tesla, Louis Vuitton, and Givenchy have commissioned virtual idols for promotional campaigns in China. Looking into the future, metaverse environments will also offer new places for virtual idols to exist and connect with viewers, followers, and fans, much like the way singers and rappers like Ariana Grande and Lil Nas X have already staged concerts in Fortnite and Roblox.