As the coronavirus outbreak raises concerns over the safety of ride-hailing services, China's ride-hailing giant Didi Chuxing will install plastic sheets between front and back seats of vehicles to reduce the risk of the virus spreading, the company announced Tuesday.
The move, which Didi said was devised in consultation with medical professionals, could reduce the possibility of droplet transmission, as drivers are in continued exposure to people. So far, only one Didi driver, in Henan province, has been diagnosed with the coronavirus.
The company has already rolled out the precautionary method in some cities, including Wuhan, Luoyang, and Dalian, and will have more cars equipped soon, according to a statement from the company.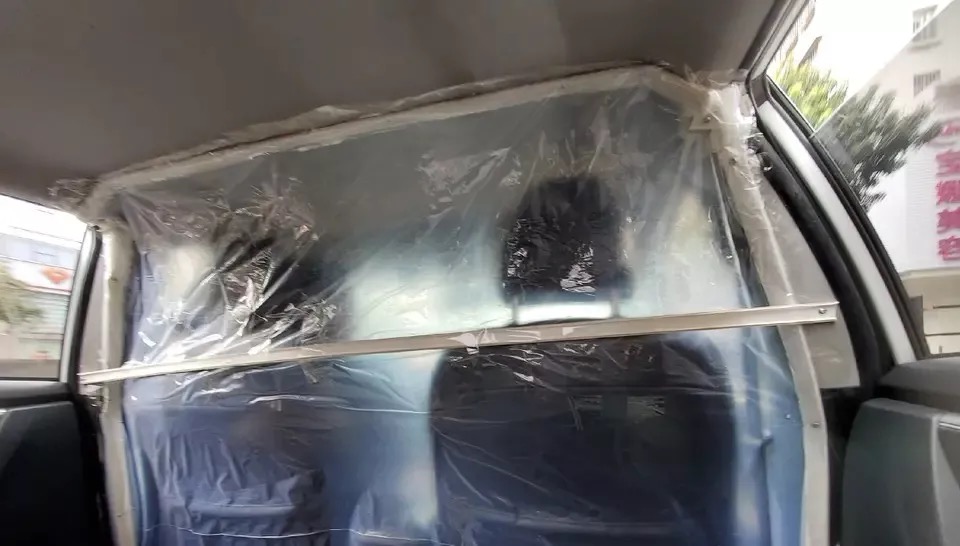 This is far from the first outbreak-related measure the ride-hailing company has implemented. Drivers are required to wear masks during trips, get their temperatures measured regularly, disinfect vehicles on a regular basis, and open windows to ventilate their cars after every shift. Passengers must also wear masks while riding.
Beijing-headquartered Didi is seeking loans for about RMB 50 million, as the company has been "severely impacted by the virus outbreak," Bloomberg reported. Hundreds of Chinese companies are likely to get fast-track approvals and preferential interest rates from banks, according to Reuters, citing sources familiar with the matter.
The virus, officially named Covid-19 by the World Health Organization, has killed 1,114 people and sickened 44,747 in China as of Tuesday. Except for within Hubei province, the number of new confirmed cases has dropped for eight consecutive days.