According to Tracxn's Q3 2023 report for Southeast Asia, the region has witnessed its lowest quarterly funding levels in half a decade. This marks a stark contrast to the region's previous peak in Q4 2021, with funding steadily declining since then.
Notably, the retail tech, insurtech, and automotive technology sectors have seemingly borne the brunt of this downturn, with funding in these sectors decreasing year-on-year by a substantial 66%, plummeting from USD 2.5 billion in Q3 2022 to USD 835 million in Q3 2023.
What does this funding downturn signify for Southeast Asia's startup scene? Let us know at: [email protected].
That's all for this week. If there are any news or updates you'd like us to feature, you can also get in touch with us via the email above.
True Light Capital closes USD 3.3 billion flagship fund for Greater China investments
The Temasek-backed asset management unit has announced the final closure of its inaugural flagship fund, True Light Fund I, on September 28. The fund closed at USD 3.3 billion, with capital commitments from sovereign wealth funds, foundations, financial institutions, and family offices.
True Light Fund I will invest alongside Temasek in high-quality opportunities that either have a strong connection to or a significant business association with the Greater China region. The fund will invest directly in private and public equity as well as indirectly through private equity and venture funds. It will employ a "theme-driven, multi-sector approach" and prioritize long-term investments while maintaining the flexibility to invest across the life cycles of its portfolio companies.
Roojai continues expansion by acquiring DirectAsia from Hiscox
The Thai online insurance company has announced that it has entered into an agreement to acquire DirectAsia from Hiscox. DirectAsia's Thailand business will be rebranded into Roojai Thailand, while its Singapore arm will retain its original brand. The acquisition is expected to have no impact on existing policies, claims processes, or customer service.
This acquisition will expand Roojai's market share, with its combined portfolio composed of over 400,000 vehicles insured in three countries and 300,000 individuals protected with its accident and health products.
"DirectAsia and Roojai share the same vision of making insurance simple and bringing competitive prices to good drivers without ever compromising on customer service. The consolidation of the two companies into a single group will deliver synergies that will support our further expansion of the Direct Insurance model in Southeast Asia," said Nicolas Faquet, founder and group CEO of Roojai.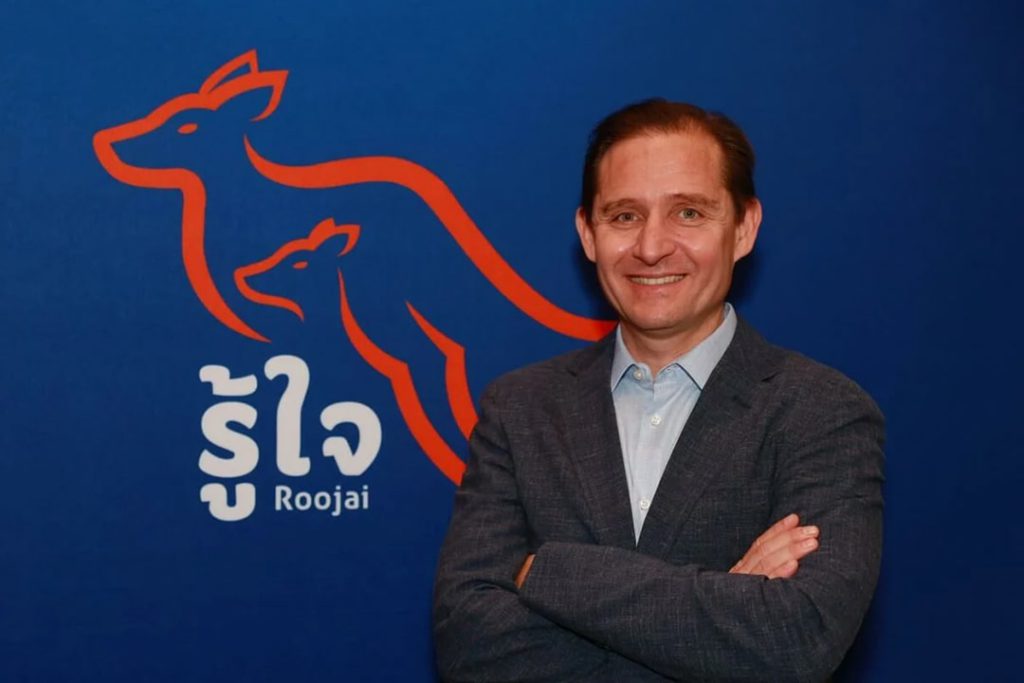 Neara extends Series B funding with support from Prosus Ventures and existing investors
The Australian infrastructure modeling platform has completed a capital raise extension, securing USD 10 million in capital. The round saw the participation of Prosus Ventures, supported by existing investors Skip Capital and Square Peg Capital.
The extension increases Neara's total Series B funding to USD 24 million. The company will use the funds to accelerate its global expansion efforts and further develop its "system of enablement functionality."
Third Wave Coffee secures USD 35 million in Series C round
The Indian branded coffee chain has announced the conclusion of a Series C funding round, raising USD 35 million. The round was led by Creaegis. This investment is expected to fuel Third Wave Coffee's growth and expansion plans in the coffee industry. —DealStreetAsia
Recent venture capital deals in China:
Hydrexia, a Shanghai-based hydrogen technology company, has completed a Series D funding round, securing private equity financing from Qingdao Ocean Investment Group (QOIG), SB China Venture Capital, Yixing Environment Science and Technology Fund, MY Tsinghua Capital, among others. QOIG led the investment. This is the fourth funding round completed by Hydrexia in the past seven years.
Kiwimoore, a Shanghai-based chiplet solutions company, has raised RMB 100 million following the completion of a pre-Series A funding round led by a "mixed reform fund" established by China Chengtong Holdings Group. It will use the funds to develop its next generation of high-performance chiplets and support technology R&D, talent acquisition, and market promotions. —36Kr
Zhong Hong, a Shanghai-based semiconductor company, has secured over RMB 70 million in a Series A funding round jointly invested by Addor Capital, an innovation fund managed by Hefei Industrial Investment, and individual investors. The funds will be used for product R&D, equipment procurement, and business development and marketing activities. —36Kr
Interstellor, a Beijing-based space technology company, has completed a seed funding round, bagging a seven-figure RMB sum of investment. It will use the funds to support its manned spacecraft programs. —36Kr
Huaying New Energy, a Xinjiang-based provider of temperature control and energy-saving solutions, has completed a Series B round of financing, raising RMB 1 billion (USD 137 million). The round was led by a GP Capital-managed fintech fund, with participation from Ying Capital, China Capital Management, Shanshan, HES Group, and other investors. The funds will be used to bolster product R&D, build new facilities, and increase production capacity.  —36Kr
Enflame, a Tencent-backed artificial intelligence chip maker, has concluded its Series D funding round, raising RMB 2 billion (USD 273.6 million). The round was co-led by several investors including funds managed by state-backed Shanghai International Group. Tencent also participated in the round. —CNA
Zeron, Automera, Doceree, Bright Money, and more led yesterday's headlines:
If there are any news or updates you'd like us to feature, get in touch with us at: [email protected].