Indonesia's Luna secures funding in TNB Aura-led round
The Indonesian embedded fintech platform has secured an undisclosed amount of funding in a financing round led by TNB Aura through its TNBA Scout initiative. Seedstars as well as existing investors 1982 Ventures, Century Oak Capital, and Prasetia Dwidharma also participated in the round.
Luna's full-stack operating system serves over 7,000 retailers as well as micro, small, and medium enterprises operating in 70 cities across Indonesia. It plans to use the funds to recruit talent, expand to new cities in Indonesia, and further develop its platform.
"With 90% of all MSMEs in ASEAN based in Indonesia, we believe there is still a large, untapped market presently facing a lack of access to new technology and capital. We believe Luna's unique access to MSMEs through its rural bank partnerships along with their point-of-sale system software [can] serve as prime data collection points which will enable business owners access to [its] full suite of product offerings," said Glen Ramersan, managing partner at TNB Aura. Ramersan is also the head of TNB Aura in Indonesia.
Eazy Digital bags USD 1 million in seed funding
The insurtech software-as-a-service platform has secured USD 1 million in a seed funding round led by M Venture Partners, with participation from returning investors Wavemaker Partners, OneDegree, Ascend Angels, and Orvel Ventures.
Eazy Digital will use the funds to enhance its agency management system for insurance agents and brokers, and expand into Malaysia and the Philippines. The company is co-founded by serial entrepreneurs Harprem Doowa and Maethavee Sukul, who serve as CEO and COO respectively. It currently operates in Thailand.
"Being a third-time founder, Harprem demonstrated deep domain knowledge in the insurance sector. He has shown incredible resourcefulness with a solid vision to build an innovative sales-driven platform to digitize insurance [agencies] across Southeast Asia. The combination of Maethavee's operator experience, Harprem's commercial acumen, and his track record of building successful insurtech exits is truly unique and compelling," said Hiran Embuldeniya, partner of M Venture Partners.
Phasio raises USD 2.5 million in seed round
The manufacturing startup has raised USD 2.5 million in a seed round jointly invested by Airtree Ventures, 500 Global, Entrepreneur First, and Gattaca Ventures.
Phasio will use the newly raised funds to accelerate its go-to-market strategy over the next year. The funds will enable it to scale its engineering team to support growing demand for its platform, and improve the platform's features.
"We believe that local manufacturing is the lifeblood of product innovation, and by empowering those on-the-ground to do more, we can in fact, grow the manufacturing industry for everyone globally," said Harry Conor Lucas, co-founder and CEO of Phasio.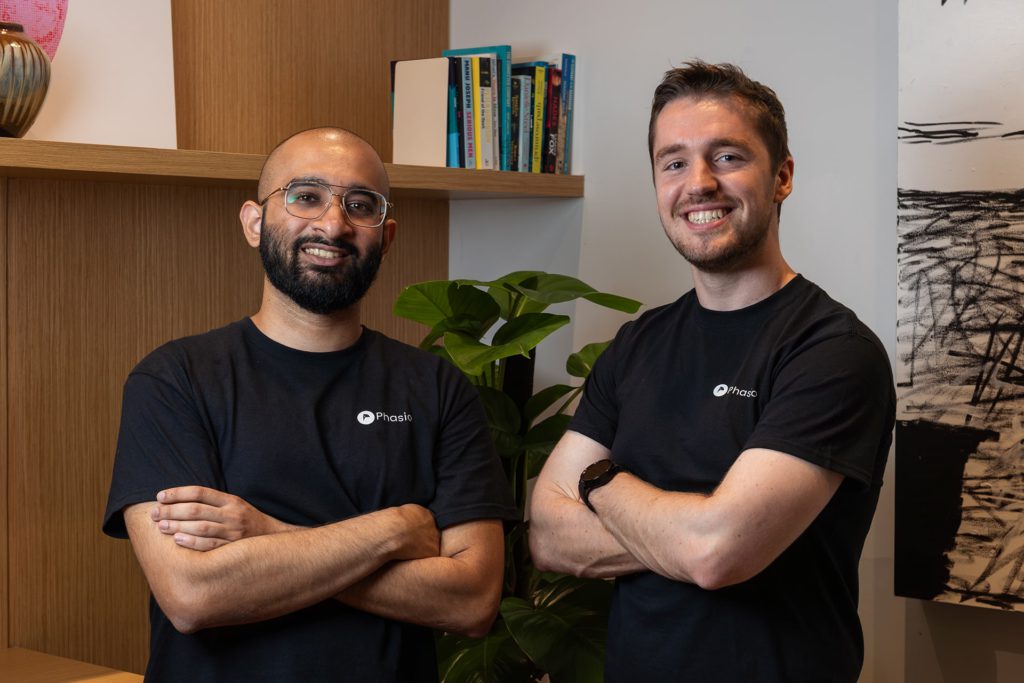 Republik closes seed round at USD 75 million valuation
The Singapore-headquartered social media platform has announced the conclusion of its seed funding round, raising USD 6 million from multiple investors including OKX Ventures, 6th Man Ventures, Arcane Ventures, CMS Holdings, Comma3 Ventures, Define Ventures, Enjin, FBG Capital, HTX Ventures, Mirana Ventures, Oracles Investment Group, Signum Capital, Sora Ventures, and UOB Venture Management.
Republik is valued at USD 75 million following the conclusion of the round, and will use the funds to build its platform and develop blockchain-based tools for Web3 creators. The platform's app is currently in beta.
Recent deals in China:
Ruizhi New Energy, a Shaanxi-based R&D company specializing in interface coating and solid electrolyte materials, has secured an eight-figure RMB sum of investment across two angel funding rounds. The investment is jointly financed by Elite, Wantian Group, and the Northwestern Polytechnical University. Ruizhi New Energy will use the funds to iterate new products, procure production equipment, and deliver its first-generation products. —36Kr
Guyuan, a Shenzhen-based medical polymer manufacturer, has raised an eight-figure RMB sum from Shenglong Touzi in a pre-Series A round. Zhijin Capital will serve as the long-term financial advisor. Guyuan will use the funds to accelerate the R&D  and market development of new medical materials. —36Kr
Vulcan Augmetics, InsuranceDekho, Worq, and more led yesterday's headlines:
Vulcan Augmetics, a Vietnam-based developer of biometric sensors and robotics prosthetics, secured an undisclosed amount of seed funding from Quest Ventures. The company is aiming to improve the accessibility of prosthetics in developing countries where amputees remain an underserved demographic.
InsuranceDekho, a Gurugram-headquarterd insurtech startup, secured USD 60 million in a Series B funding round led by Japan's Mitsubishi UFJ Financial Group (MUFG). Both new and existing investors participated in the round.
Worq, a Malaysia-based co-working space provider, completed a Series B funding round to raise an undisclosed amount of capital from its existing investors. Global asset management firm Phillip Capital led the round.
If there are any news or updates you'd like us to feature, get in touch with us at: [email protected].