Aliavia Ventures closes AUD 13.5 million fund to support female-led technology startups
The female founders-focused venture capital firm has announced the close of its first fund, raising AUD 13.5 million (USD 8.7 million).
The fund has been backed by a consortium of family offices and individual investors, including Carol Schwartz (Trawalla, EQT, and Climate Council), Tattarang (the Forrest family office), Robyn and Victoria Denholm (Wollemi Capital Group), Dom Pym (Euphemia, Up Bank), and Cynthia Scott (Zip Co). —TechNode Global
Vulcan Augmetics snags seed funding from Quest Ventures
The Vietnam-based developer of biometric sensors and robotic prosthetics has announced that it has secured an undisclosed amount of seed funding from Quest Ventures.
Vulcan Augmetics specializes in the development of affordable, high-performance sensor technology to augment the capabilities of prosthetics. The company's prosthetics are modular in design, making them more adaptable to the needs of users.
The company is aiming to improve the accessibility of prosthetics in developing countries where amputees remain an underserved demographic. With an estimated 57 million amputees globally, of which over 500,000 reside in Vietnam, Vulcan Augmetics hopes to help them find employment and regain independence through its solutions.
"We are delighted to have received seed funding from Quest Ventures. Together with raiSE, they have demonstrated understanding and empathy for the problem we are solving and the vision to see how our technology can scale. They have been instrumental in securing early pilot programs. Making assistive technology accessible is a global challenge that will impact two billion people by 2030, and a huge opportunity for us to realize the potential of the [physically impaired] community," said Rafael Masters, co-founder and CEO of Vulcan Augmetics.
"Vulcan Augmetics is a great example of addressing large and socially impactful issues with capital and technology. We are particularly concerned with aging populations, and the quality of care that they will have. Affordable and high-performance robotic prosthetics will certainly improve independence, increase the quality of life, and decrease burden on caregivers and society-at-large," said James Tan, managing partner at Quest Ventures.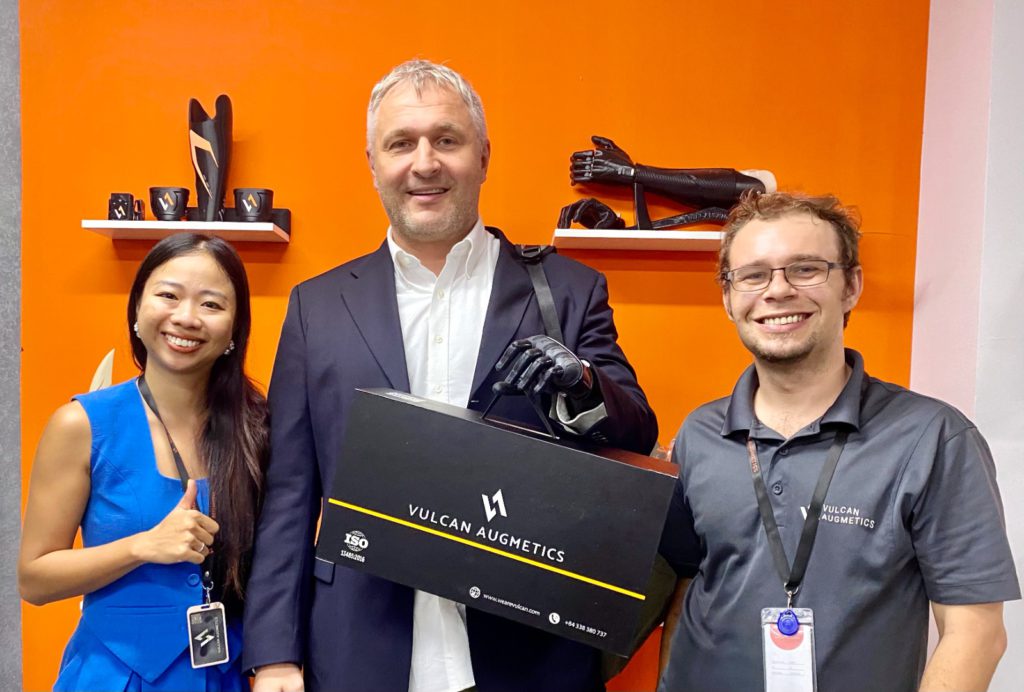 InsuranceDekho raises USD 60 million in Series B funding round
The Gurugram-headquartered insurtech startup has secured USD 60 million in a Series B funding round led by Japan's Mitsubishi UFJ Financial Group (MUFG). The round also saw participation from BNP Paribas Cardif, which invested through its insurtech fund managed by Eurazeo. Other backers include the Beams Fintech Fund, the Mahansaria Family Office, and existing investors TVS Capital, Goldman Sachs Asset Management, and Avataar Ventures.
The funds were raised using a mix of debt and equity financing, and have been earmarked to bolster the company's technological capabilities, marketing and growth initiatives, and new ventures like reinsurance.
InsuranceDekho last raised funds in a Series A round completed in February this year, when it secured USD 150 million from various investors—the largest Series A round raised to date by an Indian insurtech company. —Livemint
Worq secures pre-Series B funding to support expansion plans
The Malaysia-based co-working space provider has completed a pre-Series B funding round, raising an undisclosed amount of capital from its existing investors. Global asset management firm Phillip Capital led the round, marking its largest placement to date and its third consecutive investment in Worq.
Worq will use the funds raised to support its expansion plans.
While this round was conducted internally to serve existing investors, Worq is gearing up for a Series B round with external investors in the near future. —TechNode Global
KarmaClub secures USD 14 million in seed funding
According to DealStreetAsia, the private angel investor network has secured USD 14 million following the completion of a seed funding round.
Latest deals in China:
Circular, Ejen2u, Freightify, and more led yesterday's headlines:
Circular, a Singapore-based tech subscription service, raised USD 7.6 million in a seed funding round led by AirTree Ventures. Other investors that participated include the YC Continuity Fund, Global Founders Capital, among others.
Ejen2u, a Malaysian reseller digital ecosystem, secured pre-Series A funding in a round led by Gobi Partners, with participation from Artem Ventures and the Gobi Dana Impak Ventures (GDIV) fund.
Freightify, a freight tech company, raised USD 2.4 million, adding to the initial USD 12 million it raised in February this year. The investment was led by Peak XV Partners (formerly known as Sequoia Capital India and Southeast Asia) and backed by several new and returning investors.
If there are any news or updates you'd like us to feature, get in touch with us at: [email protected].