Circular secures USD 7.6 million in seed funding round
The Singapore-based tech subscription service has secured USD 7.6 million in a seed funding round led by AirTree Ventures. This latest round of funding has raised Circular Valuation to USD 30 million.
In addition to AirTree Ventures, other investors that participated in the round include the YC Continuity Fund, Global Founders Capital, Partech Ventures, January Capital, and angel investors such as the founders of PropertyGuru, Funding Societies, StashAway, Carousell, and Nutmeg.
Circular plans to use the funds to extend its offerings within Singapore and further refine its product-market fit. Additionally, the company is set to intensify its presence in Australia, doubling down on its expansion efforts. It will also be expanding its B2B offering, "Circular for Business," catering to the underserved startup and small and medium enterprise segments in both markets.
"The problem of tech device underutilisation is huge, and Circular aims to help curtail it with our subscription model. By keeping products in use for longer—and keeping precious materials out of landfills—we hope to gradually shift patterns of consumption and reduce our collective burden on the environment," said Nick Ramsay, co-founder and CEO of Circular.
Gobi Partners leads pre-Series A investment in Ejen2u
Gobi Partners has become the lead investor in the pre-Series A funding round of Ejen2u, a Malaysian reseller digital ecosystem aimed at supporting SMEs.
The venture capital firm made the investment alongside Artem Ventures and through its Gobi Dana Impak Ventures (GDIV) fund, which is backed by Khazanah Nasional Berhad, Malaysia's sovereign wealth fund.
To expand its footprint in the Malaysian market, Ejen2u plans to broaden its product catalog to cater to various segments of the direct-to-consumer industry including dropshipping, online storefronts, and fulfillment services.
"Ejen2u is a promising portfolio company that we hold to be particularly valuable, especially in the increasingly digital future. By helping domestic SMEs reach their fullest capabilities, we'll be able to see a wider effect ripple across our local economy and become competitive on a regional, or even global, level," said Jamaludin Bujang, managing partner of Gobi Partners in Malaysia.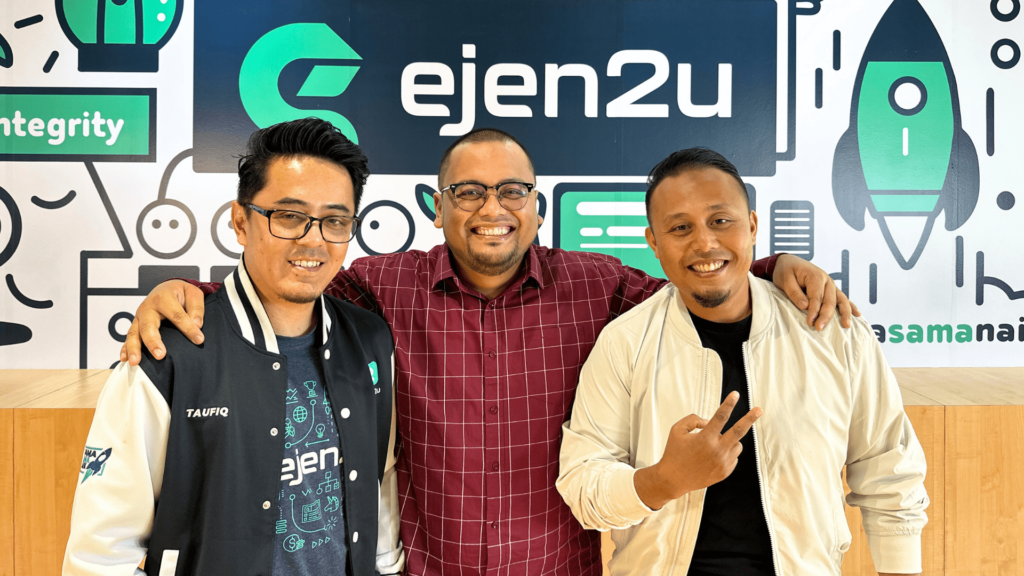 Patrizia and Mitsui invest AUD 70 million in Australian solar and battery development program
German investment manager Patrizia and Japanese trading and investment firm Mitsui have committed to investing up to AUD 70 million (USD 44.53 million) in a solar and battery development program in Australia through the Asia Pacific Sustainable Infrastructure Fund (A-SIF).
This is the debut investment for A-SIF, a joint venture between Patrizia and Mitsui. The investment includes taking an equity interest in YES Group, an Australian energy solutions provider, and a commitment to fund the development of a portfolio primarily focused on small-scale solar photovoltaic generation and battery energy storage solutions across Australia. —TechNode Global
Schneider Electric invests SGD 1.2 million in Singapore-based testbed
Energy management and automation company Schneider Electric has announced that it is investing SGD 1.2 million (USD 878,000) to collaborate with the Sustainable Tropical Data Centre Testbed (STDCT) in Singapore.
STDCT is funded by the National Research Foundation and hosted at the National University of Singapore (NUS), and aims to create green and efficient cooling solutions for data centers in tropical climates.
"The burgeoning digital economy in Asia is bringing about an unprecedented demand for data centers. Yet, cooling these centers, especially in our regional climate, comes at a high cost – both financially and environmentally. … Schneider Electric is proud to drive the development of next-generation technologies alongside NUS and [the Nanyang Technological University (NTU)] to reduce energy consumption and carbon emissions and pave the way for a more sustainable and efficient digital future," said Yoon Young Kim, president of Schneider Electric for its Singapore and Brunei cluster.
Freightify raises additional USD 2.4 million in Series A funding
The freight tech company has secured an additional USD 2.4 million in its Series A funding round, according to DealStreetAsia. This adds to the initial USD 12 million raised by Freightify in February this year, which was led by Peak XV Partners (formerly known as Sequoia Capital India and Southeast Asia) and backed by Trail Mix Ventures, Alteria Capital, as well as returning investors Nordic Eye Venture Capital and Motion Ventures.
The newly raised capital is financed by Trail Mix Ventures and Rainmaking.
MIDA launches funding facilitation initiatives to drive Malaysia's industrial growth
The Malaysian Investment Development Authority (MIDA) has unveiled a set of new funding facilitation initiatives aimed at fostering Malaysia's industrial growth and promoting economic development. Among the initiatives introduced include the Domestic Investment Accelerator Fund (DIAF), the MADANI Smart Automation Grant (SAG MADANI), and the Foreign Investment Accelerator Fund (FIAF). —TechNode Global
Latest deals in China:
East Ventures, SV Investment, Good Doctor Technology, Induced AI, and more led yesterday's headlines:
East Ventures and SV Investment established a new fund with a target of USD 100 million to connect the Southeast Asian and Korean venture ecosystems.
Good Doctor Technology, an Indonesian health tech startup, raised USD 10 million in a Series A funding round led by MDI Ventures, a subsidiary of Telkom Indonesia, with continued support from existing investor Grab.
Induced AI, an artificial intelligence-based robotic process automation (RPA) startup, secured USD 2.3 million in a seed funding round led by Sam Altman, co-founder of OpenAI.
If there are any news or updates you'd like us to feature, get in touch with us at: [email protected].