Perfect Nature raises seed funding for subsidiary brand Snuggo
Singapore-based healthcare and lifestyle company Perfect Nature has secured SGD 1 million (USD 737,000) in seed funding for Snuugo, its subsidiary brand that designs and manufactures smart wearable breast pumps. The funding round was led by angel investors Peter Tan and Willy Koh.
Perfect Nature will allocate the newly raised funds toward the trial, development, and evaluation of Snuugo's prototypes. According to the company, it has secured international patents for its product design and is now working to streamline the manufacturing process. A portion of the funds will also be used to optimize its complementary mobile app.
"This funding is a testament to our belief that mothers deserve the best when it comes to breastfeeding. Snuugo has been meticulously designed to address all concerns of Asian mothers, from the materials and technology to the design features and mobile application," said Justin Tan and Charles Lim, co-founders of Snuugo, in a joint statement issued by the company.
Primer secures investment from Tencent
Primer, a provider of payments and commerce infrastructure, has secured an undisclosed amount of investment from Chinese tech giant Tencent. This deal follows Primer's rapid expansion across Europe, the US, and the Asia Pacific, along with the acquisition of new clients, including Zip, Beam, Printify, Ocado Smart Platform, One Championship, and New Look.
Primer will allocate the funds from this investment toward the enhancement of its payment products and features while supporting product innovation and expansion into global markets.
"This is an incredibly exciting moment for us. We are addressing a huge problem in the payments industry by enabling merchants to create better commerce experiences while unlocking new revenue streams for the ecosystem. Our mission is to transform the commerce landscape forever, and this investment will not only allow us to deepen our expansion but build innovative data products to better serve the needs of our customers," said Gabriel Le Roux, co-founder and CEO of Primer.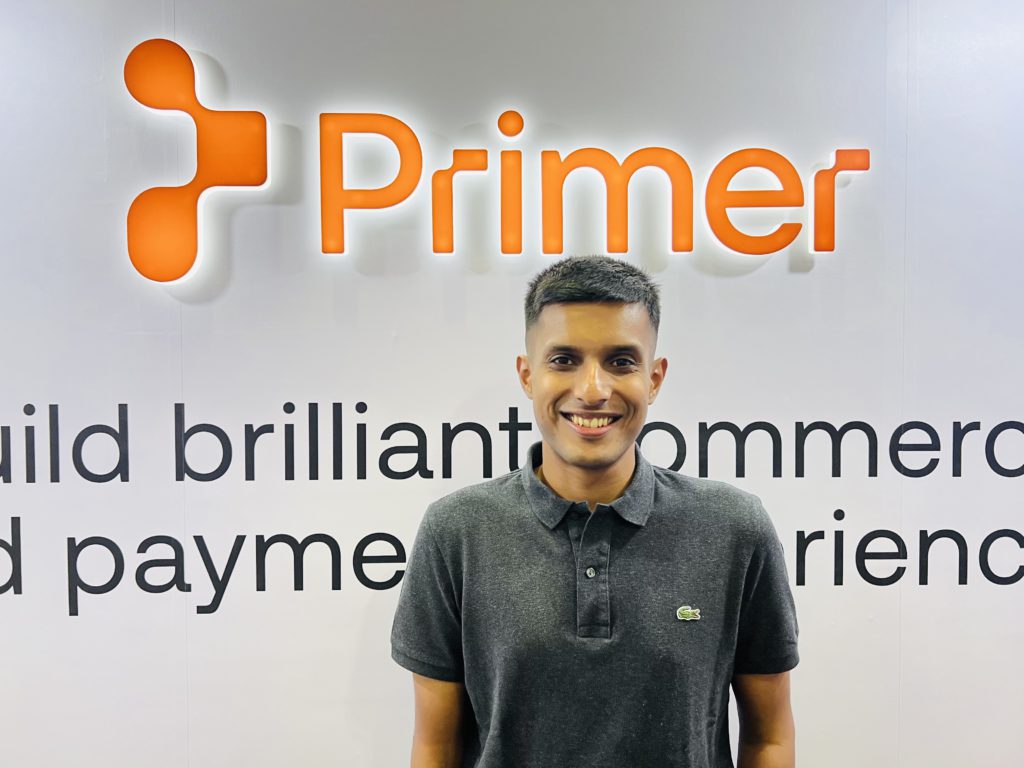 Swarm raises PHP 62 million in pre-seed round
The Philippine community-focused talent network has raised PHP 62 million (USD 1.1 million) in a pre-seed funding round led by Hustle Fund and Plug and Play Tech Center. The round also saw the participation of various angel investors including Paulo Campos (Kaya Founders), Vivek Padmanabhan, Jim Franke, as well as team members at Google, Facebook, and DoorDash. —Esquire
Shein targets USD 90 billion IPO, considering acquisition of Topshop
Fast fashion retailer Shein has begun to lay the groundwork for an eventual IPO in the US, with various sources indicating that the company is aiming to fetch a valuation of USD 80–90 billion.
While the timing of the share sale remains unconfirmed, Shein's valuation has notably dropped below the USD 66 billion it got in a funding round in May this year. Private trades of Shein's stakes in the secondary market have valued the company at approximately USD 50–60 billion, significantly lower than its purported target valuation.
In 2022, Shein was the third most valuable startup in the world, when it was valued close to USD 100 billion. However, the destabilization of the global economy and rising interest rates have impacted valuations, affecting not only Shein but other companies as well. For example, ByteDance's secondary market valuation fell below USD 300 billion in July, marking a year-on-year decrease of at least 25%.
Shein is also facing competition from Temu, a subsidiary of Pinduoduo, with analysts indicating that Temu's US sales were more than double of Shein in September, after surpassing the latter for the first time in May this year. Both companies are embroiled in lawsuits as they seemingly vie to undermine each other's operations.
Amidst the threat of Temu and other competitors, Shein bought the Missguided brand from Frasers Group last month, after acquiring one-third of Forever 21 in August this year. According to The Times, the company is also weighing up the possibility of purchasing the Topshop brand from London-listed online fashion retailer Asos.
Geely to stage Southeast Asia comeback with USD 10 billion Malaysia hub
Chinese automotive manufacturer Geely has joined forces with its Malaysian counterpart Proton to make a strategic comeback in Southeast Asia's electric vehicle market. This move rides on the back of Geely's USD 10 billion in Malaysia's Tanjung Malim automaking hub, as announced by Malaysian Prime Minister Anwar Ibrahim in July this year.
In 2012, Malaysian conglomerate DRB-Hicom took over Proton before Geely acquired a 49.9% stake in the company five years later, leaving the former with a 50.1% ownership. Given Geely's significant stake in Proton, its substantial investment in Malaysia indicates that the Chinese automaker is determined to expand its presence in Southeast Asia.
Located in the state of Perak, the Tanjung Malim hub will serve as the home for both R&D and manufacturing facilities. The vision for the area is to encourage Chinese and Malaysian suppliers to establish their presence, with the goal of creating a leading automotive industry center in Southeast Asia. —Nikkei Asia
Indonesian two-wheel EV maker Volta raises new funding
Indonesian electric vehicle maker Energy Selalu Baru (ESB), which owns the Volta electric two-wheeler brand, has raised an undisclosed amount of funding from Twin Towers Ventures and Rigel Capital.
While the financial details of the deal were not disclosed, sources told DealStreetAsia that the round is estimated to have met or surpassed the company's target of USD 35 million.
Quantexa establishes new Asia Pacific headquarters in Singapore
Following the closure of its USD 155 million Series E funding round, which was led by Singapore state-owned investor GIC, decision intelligence platform Quantexa has announced the opening of its new Asia Pacific headquarters in Singapore's Marina Bay Financial Centre (MBFC).
This opening is part of a broader regional expansion plan and comes on the heels of Quantexa's launch of operations in Tokyo in July 2023, in addition to its longstanding presence in Melbourne, Sydney, and Malaysia. The company has plans to further extend its footprint to Hong Kong in 2024.
Quantexa's new office also reaffirms its commitment to actively support the Singapore government's Smart Nation initiative. It will also serve as a hub for its sales, marketing, product, and service operations in the region.
"We are pleased to see Quantexa establish their new regional headquarters in Singapore as part of their expansion efforts in Asia. As Quantexa continues to benefit from increasing regulatory emphasis on compliance and demand for AI capabilities in data management, we remain confident in the company's growth potential," said Choo Yong Cheen, chief investment officer of private equity at GIC.
Ninety Eight launches USD 25 million Web3 ecosystem fund in Asia
The Vietnamese Web3 coalition has announced the launch of a USD 25 million fund, focusing primarily on nurturing the growth of Web3 startups in Asia. Apart from providing financial support, this new fund aims to cater to the needs of Web3 builders by offering strategic assistance and access to Ninety Eight's infrastructure, team of professionals, and its network of industry partners.
A significant aspect of the fund is its emphasis on the utilization of its native token, $C98. It will give special consideration to startups with the potential to leverage $C98 in the creation of innovative and impactful solutions.
The management of the new fund has been entrusted to Arche Fund, a venture arm within the Ninety Eight ecosystem. Arche Fund will oversee its operations and collaborate closely with selected startups through a range of programs and resources.
"We believe that by supporting talented builders and providing them with the necessary resources, we can drive the adoption of Web3 technologies and shape the future of the decentralized internet," said Thanh Le, CEO of Ninety Eight.
IBM launches USD 500 million venture fund
American tech giant IBM has announced that it is launching a USD 500 million venture fund to invest in artificial intelligence companies.
This new fund will focus on investing in startups to accelerate the development of generative AI technology, providing them with opportunities to partner with IBM while offering operational expertise in the areas of product, engineering, and go-to-market strategy.
"AI is slated to unlock nearly USD 16 trillion in productivity by 2030. With the launch of the IBM Enterprise AI Venture Fund, we're opening another channel to harness the enormous potential of the AI revolution into tangible, positive outcomes for IBM and the companies we invest in," said Rob Thomas, COO and senior vice president of software at IBM.
Recent deals completed in China:
Entropica Labs, FPT Corporation, Earth Venture Capital, and more led yesterday's headlines:
Entropica Labs, a Singapore-based quantum software company, raised USD 4.7 million in a Series A funding round led by Liftt and existing investor Wavemaker Partners, with participation from SEEDS Capital, CerraCap Ventures, SUTD Ventures, and existing investor Elev8.
FPT Corporation, a Vietnam-based IT services company, acquired Cardinal Peak, a US-based product development company. FPT made the acquisition with the goal of bolstering its product engineering delivery capabilities in North America.
Earth Venture Capital participated in a EUR 16.6 million (USD 17.8 million) funding round for Finnish satellite constellation and analytics company Kuva Space. The round was led by Voima Ventures and Nordic Foodtech VC, and included non-equity funding from Business Finland as well as the participation of Finnish private investors.
If there are any news or updates you'd like us to feature, get in touch with us at: [email protected].