Hukumku scores funding in East Ventures-led round to democratize legal access in Indonesia
The Indonesia-based legal tech startup has completed a funding round led by Southeast Asian venture capital firm East Ventures.
Hukumku will use the funds to accelerate its product development and marketing efforts, ahead of its plan to launch its platform in November this year. It aims to provide a wide range of services and become a one-stop solution for legal needs.
"We are grateful for the support of East Ventures in our mission to democratize and revolutionize legal access in Indonesia. [Its] belief in our vision reinforces our commitment to harnessing technology to make legal services accessible for all," said Fritz Hutapea, co-founder and CEO of Hukumku.
Parallax raises USD 4.5 million to streamline cross-border payments
The Philippine cross-border payments company has raised USD 4.5 million in a seed funding round led by Dragonfly Capital, with participation from Circle Ventures, General Catalyst, and angel investors including Balaji Srinivasan, Zach Abrams, and several founders and operators of other fintech companies.
Founded last year, Parallax will use the funds to expand its team and scale its operations, tackling the cross-border payment market that's ostensibly valued at USD 21 trillion.
HN Novatech secures USD 4 million in Series A bridge round
The South Korean food tech startup has secured USD 4 million in a Series A bridge round led by Logan Ventures.
HN Novatech's completion of the bridge round coincides with its launch of ACOMS, a proprietary heme-based seaweed ingredient for plant-based meat applications. The company's representatives were recently in Singapore to co-organize a launch event with venture builder Singapore Tembusutech Innovation and business consultancy KILSA Global.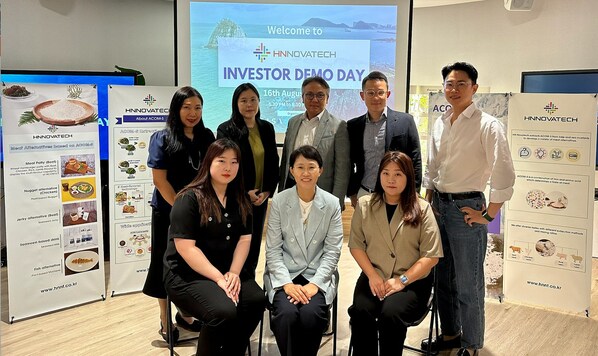 NTU, NUS, and Temasek jointly launch SGD 75 million deeptech pilot program
Singapore's Nanyang Technological University (NTU), National University of Singapore (NUS), and Temasek have signed a memorandum of understanding to launch a SGD 75 million (USD 55 million) pilot program.
This initiative aims to expedite the development of successful deeptech startups originating from research pipelines at NTU and NUS. Both universities will develop a common IP licensing framework, expediting the licensing and translation of university-developed technology for spin-off companies. The outcome will reportedly be a shorter process of one month, instead of the typical five-month period.
Temasek will contribute SGD 65 million (USD 47.7 million) to the initiative, mainly through its early-stage deeptech investing platform, Xora Innovation, while NTU and NUS will each invest SGD 5 million (USD 3.67 million) in the endeavor.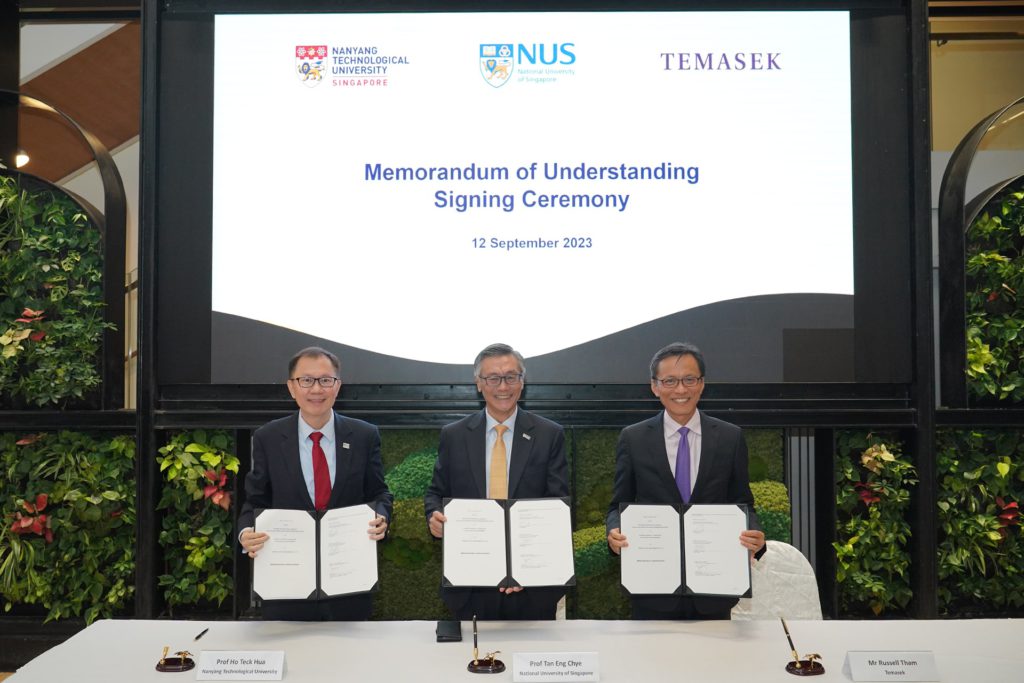 HSBC Malaysia launches MYR 500 million fund to support tech-led startups
HSBC Malaysia has unveiled a MYR 500 million (USD 106.9 million) fund aimed at providing financial support to high-growth, new economy businesses in Malaysia. It will primarily assist tech-driven enterprises and emerging startups at the Series B stage and beyond, with a focus on Malaysia's digital economy. —TechNode Global
Aelf launches USD 50 million fund for Web3 blockchain projects
The Singapore-based blockchain solutions company has initiated a USD 50 million investment fund, Aelf Ventures, to provide blockchain projects with financial support. The fund will focus on Web3 projects, especially high-performance Layer-1 blockchain initiatives with the potential to serve as foundational networks for transaction validation. —Tech in Asia
Protégé Ventures, Vertex Ventures Southeast Asia and India, Animoca Brands, and more led yesterday's headlines:
Protégé Ventures, a student-run venture fund program affiliated with the Singapore Management University Institute of Innovation & Entrepreneurship (SMU IIE), has launched the Marina & David Su Protégé Ventures Fund II with SGD 500,000 (USD 367,000) in funding. This sector-agnostic fund is aimed at supporting early-stage technology startups founded by students or recent graduates from Singapore's polytechnics and universities seeking pre-seed to seed funding. It promotes innovation and entrepreneurship within Singaporean tertiary institutions.
Vertex Ventures Southeast Asia and India, an early-stage venture capital firm, has successfully concluded fundraising for its fifth fund, securing USD 541 million in commitments. This fund is 80% larger than its predecessor and follows profitable exits by portfolio companies such as Grab, FirstCry, Xpressbees, and Recko. It attracted a mix of existing and new limited partners, including sovereign wealth funds, financial institutions, corporations, and family offices across Asia and Europe. Vertex Ventures focuses on investing in high-growth startups in Southeast Asia and India across various sectors.
Animoca Brands, a Hong Kong-based blockchain gaming group, has raised USD 20 million to advance its Mocaverse project, which aims to create Web3-native tools for the gaming, culture, and entertainment sectors. CMCC Global led this funding round, with participation from investors such as Kingsway Capital, Liberty City Ventures, GameFi Ventures, Sky Mavis founder Aleksander Larsen, Yield Guild Games founder Gabby Dizon, institutional investors from Koda Capital, and Yat Siu, co-founder and executive chairman of Animoca Brands. The funds will support the development of the Mocaverse project.
If there are any news or updates you'd like us to feature, get in touch with us at: [email protected].