Engine Biosciences raises USD 27 million in extension of Series A round
The Singapore-based biotech startup has raised an additional USD 27 million, bringing its total funds raised at the Series A level to USD 70 million. Polaris Partners led the investment with the support of new investors Coronet Ventures and SEEDS Capital (Enterprise Singapore), as well as existing investors ClavystBio (Temasek), Invus, and EDBI.
Engine Biosciences will allocate the newly raised capital toward the advancement of its precision oncology drug candidates through preclinical studies. It will also aim to obtain regulatory approvals for clinical trials and explore partnerships with pharmaceutical companies, targeting to license technology and assets for its drug development pipeline.
"We have witnessed firsthand Engine's considerable progress since our initial investment, advancing its technologies towards compelling precision medicines positioned for translation. … We are excited to lead this strong investor syndicate in support of Engine's pursuit of clinical value creation through the development of its therapeutics and biomarkers and partnerships," said Amy Schulman, managing partner at Polaris Partners.
Polaris Partners also led the initial Series A funding round for Engine Biosciences, which was announced in May 2021. Other investors that took part in that round included 6 Dimensions Capital, WuXi AppTec, DHVC, EDBI, Baidu Ventures, and Goodman Capital, among others.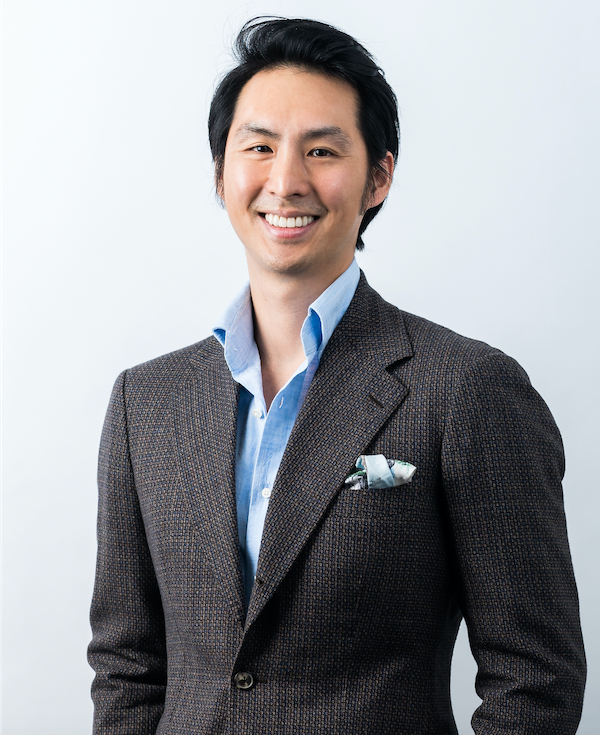 Talino Venture Studios secures USD 5 million investment
The international venture studio has secured USD 5 million in investment from Chemonics International. This investment follows the announcement of a partnership between both entities, which aims to utilize their collective expertise to address barriers to financial inclusion in developing economies.
"Innovation happens with smart investments and smart partnerships, and our investment in Talino represents the coming together of two unique and complementary companies. Talino has a proven record of developing high-impact technology and combined with Chemonics' access to local leaders and deep expertise gained from our work in nearly 100 countries, we can create groundbreaking, scalable solutions with the potential to help millions," said Jamey Butcher, president and CEO of Chemonics International.
VisVires New Protein closes second fund under new brand
Singapore-based agrifood tech investor VisVires New Protein has rebranded as Clay Capital, concurrently announcing the closure of its second fund, totaling USD 145 million. This fund aims to financially support startups in Europe, Israel, and Asia, particularly those focused on employing technology to address foundational issues within the food system. —AgFunder News
VE Technology raises SGD 30 million ahead of IPO in 2024
The Singapore-based enterprise technology company has announced the completion of an SGD 30 million (USD 22 million) funding round led by Mox Capital. It will utilize the capital to expand into Southeast Asia in preparation for an upcoming IPO in 2024. —e27
Java Capital raises INR 500 million for second fund
The Indian venture capital firm has raised INR 500 million (USD 6 million) for its second fund. The investment came from several limited partners, including founders within India's startup ecosystem and high-net-worth individuals from India, the Middle East, and the US.
Initially targeting to raise INR 750 million (USD 9 million), Java Capital plans to exercise its greenshoe option of INR 250 million (USD 3 million). —VCCircle
Latest deals completed in China:
Sictun, a Wuxi-based semiconductor components manufacturer, has raised over RMB 100 million (USD 13.6 million) in a Series B1 round. Jointly funded by multiple investors, Sictun will use the newly raised funds to invest in technology R&D, expand its production capacity, and enhance its testing systems. —36Kr
HydroTransformer, a Shaanxi-based hydrogen energy storage technology company, has secured around RMB 100 million (USD 13.6 million) in a Series A funding round led by Guozhong Capital. Xi'an Finance Investment Management participated in the round. The company will use the funds to construct its production line and continue its R&D initiatives. —36Kr
Thinktech, a Shanghai-based automotive semiconductor company, has raised an undisclosed amount of funding from a trio of investors, including SAIC Capital, Yufu Holding Group, and Zhongyuan Yuzi Investment Holding Group. It will allocate the funds toward the mass production and marketing of its products. —36Kr
Tianjiao New Energy, a Xi'an-based photovoltaic cell technology company, has bagged RMB 100 million (USD 13.6 million) in an angel funding round. The investment was made by Winreal Investment. The company will use the funds to construct its pilot production line and pay for operating costs. —36Kr
We-Linking, a Shenzhen-headquartered neurotechnology company, has raised an eight-figure RMB sum in an angel round of financing. The round was led by Gaorong Capital, with participation from TTM Capital, CDH Investments, and other investors. The company will use the funds to drive the R&D of its brain-computer interface systems. —36Kr
O-Cubes, a Shanghai-headquartered system-on-chip (SoC) technology company, has raised a multibillion-RMB sum following the completion of a Series A funding round. The round was led by CAS Capital and saw participation from various investors including Xin Ding Capital, Atlas Venture, Panlin Capital, FineWill Capital, Shanghai Alliance Investment, among others. The funds will be used to fulfill orders, conduct product R&D, and build the company's team. —36Kr
Sinsegye, a developer of industrial intelligent computing platforms, has secured RMB 300 million (USD 41 million) across its Series A and Series A+ funding rounds. RMB 200 million (USD 27.3 million) of the total sum raised came from its Series A round led by Tianjin Venture Capital, with participation from several domestic investors including CAS Capital, Guozhong Capital, CoStone Capital, New Value Capital, as well as existing investors Z&Y Capital, Lenovo Capital, Cowin Capital, and the founding team of Sinsegye. The remaining RMB 100 million (USD 13.6 million) came from the Series A+ round, which was led by Bojiang Capital and participated by CAS Advanced Industry Fund. —DealStreetAsia
Proton Automotive Technology, a developer of new energy intelligent connected vehicles, has signed term sheets with five Chinese investors to raise RMB 550 million (USD 75.1 million) in a Series B funding round. The investors include a RMB 900 million (USD 123 million) fund launched by CAS Star and Xi'an Investment Holding, Virtue Capital, MY Tsinghua Capital, and Beijing Orange Leaf Private Equity Fund Management. —DealStreetAsia
Chengshi, a manufacturer of electric vans and trucks catering to last-mile deliveries, has secured RMB 1 billion (USD 136.6 million) in a Series B funding round led by Hidden Hill Capital. Other investors that participated in the round include Gravity Investment and Ganfeng Lithium. —DealStreetAsia
Changxin Xinqiao, a memory chip company, has received RMB 14.56 billion (USD 1.99 billion) from the China Integrated Circuit Industry Investment Fund. The state-backed investment fund contributed to 33.15% of Changxin Xinqiao's total registered capital. —Reuters
Mamaearth, Vircle, Animoca Brands, and more led yesterday's headlines:
Honasa Consumer, the parent company of skin and personal care brand Mamaearth, raised approximately USD 92 million in a pre-IPO anchor round from a group of over three dozen asset management firms.
Vircle, a Malaysian neobank tailored for children, secured an undisclosed amount of seed funding from Kumpulan Modal Perdana (KMP) and Gobi Partners, with the latter investing through its Gobi Dana Impak Ventures (GDIV) fund.
Animoca Brands, a Hong Kong-based blockchain gaming group, is set to receive a USD 50 million investment from Saudi Arabia's Neom Investment Fund. This investment follows a strategic partnership to advance Web3 initiatives in alignment with the Saudi Vision 2030.
If there are any news or updates you'd like us to feature, get in touch with us at: [email protected].