Mamaearth's parent company secures USD 92 million ahead of IPO
Honasa Consumer, the parent company of skin and personal care brand Mamaearth, has raised approximately USD 92 million in an anchor round before its IPO commences on October 31, later today.
In an official filing made late Monday, the company disclosed that a group of over three dozen asset management firms, including the likes of Abu Dhabi Investment Authority, Fidelity, Norges Bank, Invesco, Goldman Sachs, CDPQ, White Oak, Franklin Templeton, Kotak, DSP, Carmignac Gestion, Loomis Sayles, Matthews, Pictet, and Hornbill, participated in this funding round by acquiring shares through the anchor book.
These investors, a group that notably encompassed several Indian mutual funds, collectively subscribed to nearly half of the targeted USD 204.3 million that Mamaearth is aiming to raise through its public market debut.
Mamaearth, which boasts notable backers such as Peak XV Partners and Sofina, is poised to launch its IPO with shares priced within the range of USD 3.7–3.9. —TechCrunch
Kumpuluan Modal Perdana and Gobi Partners invest in Vircle
Vircle, a Malaysian neobank tailored for children, has secured an undisclosed amount of seed funding from Kumpalan Modal Perdana (KMP) and Gobi Partners. The latter invested in Vircle through its Gobi Dana Impak Ventures (GDIV) fund, which is backed by Khazanah Nasional Berhad, Malaysia's sovereign wealth fund.
"In a region where 160 million children lack access to banking services, Vircle emerges as a beacon of hope, introducing a safe passage into the cashless world. With an emphasis on cultivating crucial money management skills, Vircle addresses a significant gap in both the educational system and households across Southeast Asia," said Thomas Tsao, co-founder and chairperson of Gobi Partners.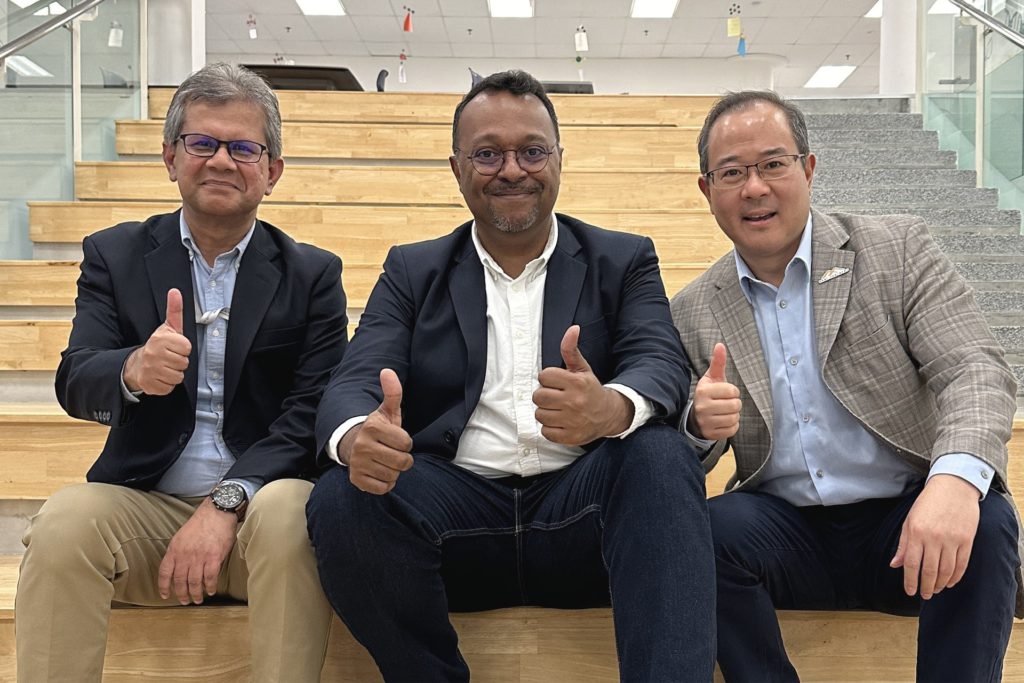 Neom Investment Fund proposes USD 50 million investment in Animoca Brands
The investment arm of the Neom future city project in Saudi Arabia has proposed investing USD 50 million in Animoca Brands. This investment rides on the confirmation of a strategic partnership between both entities to drive the development of Web3 initiatives according to the Saudi Vision 2030.
The investment will be allocated in two parts: USD 25 million will be allocated through convertible notes at a conversion cap price of AUD 4.5 (USD 2.8) per share, while the other USD 25 million will be used to acquire shares of Animoca Brands from the secondary market. A memorandum of understanding has been jointly announced to formalize this partnership.
Redex secures USD 10 million in Series A round
The Singapore-based renewable energy certifier has secured USD 10 million in a Series A funding round led by Aramco Ventures, the venture arm of Saudi Arabian state-owned oil company Aramco. The round also saw the participation of undisclosed investors from the Middle East, Southeast Asia, and Japan.
Redex will utilize the capital to broaden its operations outside of Asia and digitize the issuance and trading of renewable energy certificates, making the process more efficient.
Recent deals completed in China:
Latest venture capital deals in India:
Skyroot Aerospace, a Hyderabad-based space technology company has completed a USD 27.5 million funding round. The round was led by Temasek. The company will use the newly raised funds to conduct more launches. It is aiming to expedite its launch schedule over the next two years, building upon the success of its prior missions. —Reuters
J&T Express, Mandiri Capital Indonesia, Investible, Korea Investment Partners, and more led yesterday's headlines:
J&T Express, a logistics service provider, has made its debut on the Hong Kong Stock Exchange at a public offer price of HKD 12 (USD 1.53) per share, resulting in net proceeds of HKD 3.53 billion (USD 450 million) from the global offering.
Mandiri Capital Indonesia (MCI), the corporate venture capital subsidiary of Bank Mandiri, and Investible, an early-stage venture capital firm headquartered in Sydney and Singapore, have jointly an early-stage climate tech fund.
Korea Investment Partners Southeast Asia (KIPSEA), the Singapore-based unit of Korea Investment Partners, has closed a USD 60 million fund to invest in Southeast Asian startups.
If there are any news or updates you'd like us to feature, get in touch with us at: [email protected].