SBI Investment and GHOVC lead USD 20 million investment in EdgeCortix
The Tokyo-based artificial intelligence fabless architecture company has raised USD 20 million in a funding round led by SBI Investment and Global Hands-On VC (GHOVC). Renesas Electronics Corporation, a premier supplier of advanced semiconductor solutions, invested in expanding its strategic collaboration with EdgeCortix on AI and machine learning development. Existing investors Cycle Group and Monozukuri Ventures also participated in this round.
EdgeCortix will use the funds to commercialize its next generation of Sakura hardware products and expand its business by enhancing its global sales and marketing capabilities. It plans to bolster its engineering capacity in Japan, open a new development center in India, and acquire new talent to fill key technology roles focusing on the development of its AI semiconductor products.
"We are thrilled that multiple leading venture capital firms and strategic partners have recognized the value we bring to this fast-moving, fast-growing market. […] This funding round along with the recognition from strategic investors is a testament to our incredibly talented team, globally recognized partners and customers. We are eager to continue [scaling] our business with a focus on enabling low-power AI across the edge ecosystem," said Sakyasingha Dasgupta, founder and CEO of EdgeCortix.
Rainforest secures USD 21.5 million from existing investors
The Asian e-commerce brand aggregator has announced the securing of USD 21.5 million in a convertible note round from its existing investors, including Canopy Tropics, Monk's Hill Ventures, Insignia Venture Partners, and January Capital. This brings the total amount of debt and equity funding for Rainforest beyond USD 100 million to date.
Rainforest intends to use the funds to make new acquisitions, develop its products and platform capabilities, and expand its channels.
"I'm pleased with how we navigated a challenging year in 2022 to post strong revenue growth, […] leading us to EBITDA profitability in 2023. Our investors have recognized this and continued to support us with fresh capital. We're grateful for their support, allowing us to take advantage of a market where only a handful of teams are acquiring and there's amazing talent available to add to the team," said JJ Chai, co-founder and CEO of Rainforest.
Roopya raises IDR 50.9 million in pre-seed round
The early-stage Indian lending analytics and infrastructure-as-a-service startup has raised IDR 50.9 million (USD 610,000) in a pre-seed funding round led by venture capital firm 100X.VC. The round also saw participation from SAT Industries, Shavdia Ventures, KRS Jamwal (Tata Industries), Vishal Khare (Snyk), and other investors.
Roopya will use the funds to further develop its lending infrastructure and invest in new data infrastructure for lenders and loan service providers.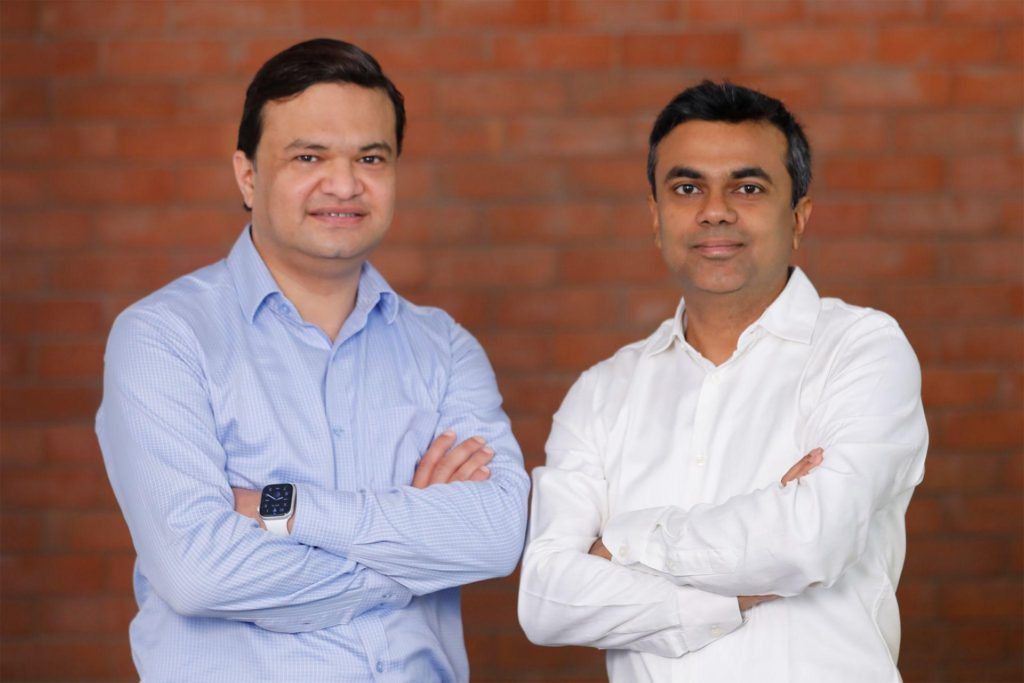 Alphabet could double down on investment in OpenAI's main rival
OpenAI has drawn widespread acclaim since it launched ChatGPT in November 2022, but its main rival, Anthropic, is also growing rapidly. Anthropic, an American artificial intelligence company, is the developer of Claude, a chatbot similar to ChatGPT.
Anthropic is in talks with investors to raise at least USD 2 billion, in addition to an initial commitment of USD 1.25 billion it secured from Amazon in September, which could eventually rise to a maximum of USD 4 billion. Several sources with direct knowledge told the Financial Times that the company has informed investors about the possibility of Alphabet, the parent company of Google, investing in the upcoming round. Alphabet is an existing investor of Anthropic, having bought a stake of around 10% in the startup last year.
Anthropic was last valued at around USD 5 billion and is aiming for a valuation ranging between USD 20–30 billion including the new investment, according to a report by The Information. Amazon and Alphabet's relationship with Anthropic is expected to take on a synergistic tune, similar to Microsoft's alliance with OpenAI. The company's Claude chatbot is already among a range of AI products available on the Bedrock service offered by Amazon Web Services, which allows customers to build generative AI applications in the cloud.
Kozystay raises USD 1.5 million in seed funding round
The Indonesian proptech startup has secured USD 1.5 million in a seed funding round led by Cercano Management (formerly known as Vulcan Capital). —DealStreetAsia
MADCash, Masan Group, GoTo, and more led yesterday's headlines:
MADCash, a Kuala Lumpur-based fintech solutions provider, has secured MYR 5 million (USD 1.05 million) in a pre-Series A funding round led by Artem Ventures. MSW Ventures and ScaleUp Founders Fund also participated in the round.
Private investment firm Bain Capital is investing at least USD 200 million in Masan Group, one of Vietnam's largest private conglomerates. The investment will be made at a price of VND 85,000 (USD 3.4) per share.
The International Finance Corporation (IFC) will invest up to USD 150 million in GoTo, the holding company of Gojek and Tokopedia. USD 125 million will come directly from IFC while the remaining USD 25 million will be financed by private investment firm Franke & Company.
If there are any news or updates you'd like us to feature, get in touch with us at: [email protected].