On May 8, China Mobile, China's largest state-owned telecom company, released the first "5G messaging" app as telecom giants seek to upgrade traditional short message service (SMS) and usher in the adoption of the next-generation Rich Communication Services (RCS).
Rich Communication Services protocol, of which 5G messaging is one part, enables the exchange of text messages, high-resolution photos, video, audio, files, and locations via the message function on phones, without the necessity of downloading any new apps.
In April, China's three top telecom operators, China Mobile, China Telecom, and China Unicom, announced its plans to launch 5G messaging services, based on the RCS, via a livestream. Smartphone makers such as ZTE, Huawei, Xiaomi, and Samsung all participated as well, showing their support for the new RCS.
The protocol will be implemented into the required functions of 5G terminals, according to the Global System for Mobile Communications Association (GSMA) as reported by state media outlet Xinhua. 
According to China Mobile, except for personal communication, the new services also allow governments, organizations, and enterprises to provide services and interact with end-users directly through a variety of media formats. For example, a user could book a train ticket with a service provider by sending a message.
Currently, "due to some technical issues," the new 5G Message app released by China Mobile is currently unavailable on app stores, but the company said that it will soon be relaunched in a response to an inquiry from local media regarding the app's takedown this morning.
"The app's release is not for commercial use," the company said, adding that the app is for third-party developers to experience the interfaces and functions. China Mobile also mentioned that it expects more developers to leverage 5G messages going forward.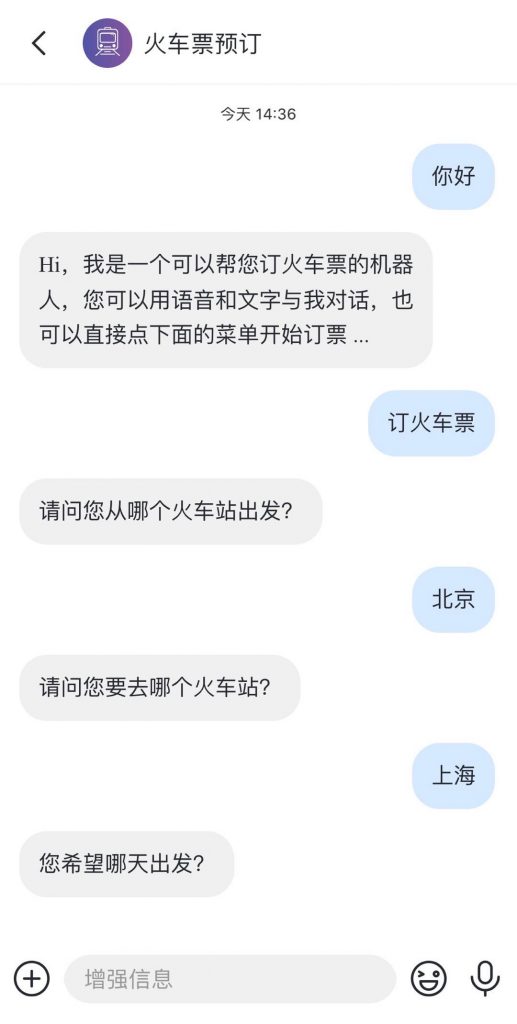 As Chinese are already used to messaging apps like WeChat for communicating with friends and other services, it is a challenge for telecom carriers to change consumers' habits, a South China Morning Post report wrote, citing Zhao Guodong, general secretary of the Zhongguancun Big Data Industry Alliance.
For consumers, if telecom operators can provide an advanced service on par with other messaging apps, the 5G messaging service would benefit users, according to Zhao.
China's three telecom carriers had a combined customer base of 1.59 billion as of the first quarter of 2020, per stats from the Ministry of Industry and Information Technology. By the end of March, China had 98,000 5G base stations installed and the number of users on 5G data packages reached 50 million.
Electronics powerhouse Huawei expects that by the end of this year, China will be home to more than half of the world's 5G base stations and have more than 70% of 5G subscribers worldwide, KrASIA reported.