China's largest search engine company, Baidu on Sunday kicked off its self-driving taxi service—Apollo Go—in the districts of Haidian and Yizhuang, Beijing, moving to make robotaxis a reality as competitors like WeRide, Didi, and AutoX also test fleets on roads.
From October 10 to November 6, passengers can hail a robotaxi for free, which are FAW Hongqi electric vehicle (EV) models, through the Baidu Maps app or Apollo Go standalone app from 10 a.m. to 4 p.m. Currently, the cars can only drive along designated routes; there are 3 pick-up and drop-off spots in Haidian and 11 available in Yizhuang, where Baidu's biggest autonomous vehicle test ground Apollo Park is based. A security driver still sits in the driver's seat to monitor the ride but doesn't intervene.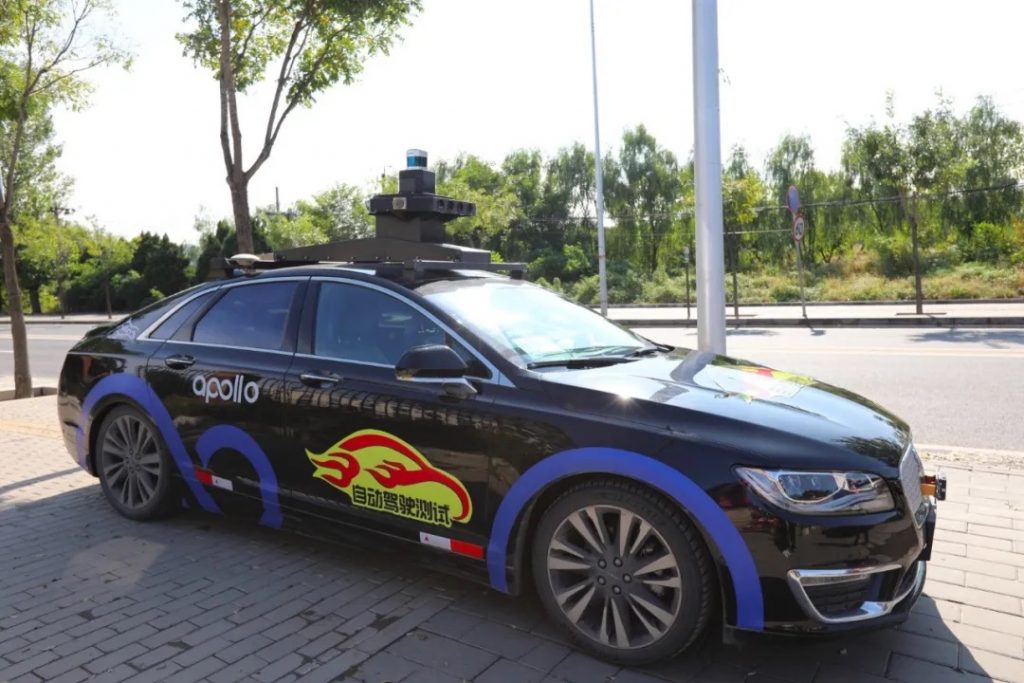 "The Apollo Go fleet is still expanding and available vehicles are limited. If it takes you a long time to get one, please forgive us," reads a post about the robotaxis on the Baidu Maps app.
On September 10, Baidu allowed people to reserve rides for its robotaxi service in Beijing to test a fleet of 40 vehicles, after registering nearly 519,000 kilometers of road testing in the capital city. The Apollo robotaxi service is also available in Changsha, in Hunan, and Cangzhou, in Hebei.
The company last month also showcased its latest 5G-powered remote driving technology at Baidu World 2020, its annual flagship conference.
"This means the vehicles can be fully driverless without assistance from an in-vehicle human security driver," CEO Robin Li said. "Self-driving technology will enter the commercial stage on a large scale in 2025," he predicted.
In the meantime, other players in the field are also expanding testing areas. WeRide operates in Guangzhou, while AutoX and hailing giant Didi run their unmanned fleets in Shanghai.