For as long as he can remember, August Calderon has been an avid gamer. "At the age of two or three, I started playing console games, which later sparked my interest in other video games. I don't think I ever had a year in my life where I did not play," the 27-year-old Manila native told KrASIA.
As with many who have spent uncountable hours engaged in video games, Calderon pondered the possibility of becoming a professional gamer. He started participating in local e-sports tournaments in 2010, and even earned several medals and trophies, but the financial rewards were meager. "The prize pools for local tournaments were only worth the cost of around one meal at the time," he said.
Frustrated by those past experiences, Calderon was excited when he first encountered Axie Infinity, a play-to-earn (P2E) game that became popular in the Philippines in early 2020. For the first time, players could earn an income just by playing a video game.
To get started, a player has to purchase at least three Axies, the in-game pets. The prices of Axies fluctuate wildly—in August 2020, the cheapest Axie cost USD 307, but the floor price has since dropped to around USD 20 as of early March. When Axie prices were high, many people in the Philippines were unable to join the game because the national minimum wage stands at PHP 537, or roughly USD 10, per day.
This led to a business opportunity: gaming guilds were formed to rent out the relevant in-game assets to players. They also provide training and support networks to their players. In particular, this appealed to users in rural areas of the Philippines, where the average income is lower than in major cities like Manila. Eventually, Yield Guild Games (YGG) became the largest guild of this type. Its market cap was USD 276 million as of March 11, according to data from CoinMarketCap.
Now, guilds like YGG act as entry points for gamers who cannot afford the prerequisite assets to start gaming. As projects in GameFi—"game" plus "finance"—developed their own corner in the crypto sector, individuals with low to zero starting capital began to utilize Web3 tools to generate earnings.
But the speed of GameFi's development has also prompted questions about the long-term viability of this business model, since gaming guilds generate revenue based on the yield generated by players. This means if a P2E game fails or players lose interest in a game, the value of game assets will depreciate, in turn disrupting the earnings of guilds.
The rise of gaming guilds in rural Philippines 
Axie Infinity was released in March 2018. It became a sensation in the Philippines two years later, when there was record-high unemployment during government-mandated lockdowns due to the COVID-19 pandemic. Rural areas were hit even harder, with many not only losing their income and job opportunities, but also their food supply, per a World Bank report.
"Many people depended on the money earned from this game. Within Axie Infinity, there is a unique structure where scholars [new players who rent in-game assets from individuals or guilds] play the game, rather than the owners of Axies. It paves the way for anyone in the Philippines to actually have a chance to play and earn," Calderon said.
"The first few gaming guilds in the Philippines were established in rural provinces. Most of the managers are from rural areas, and they then built up their player communities. Guilds matter the most to people in rural areas because jobs are scarce," Calderon explained.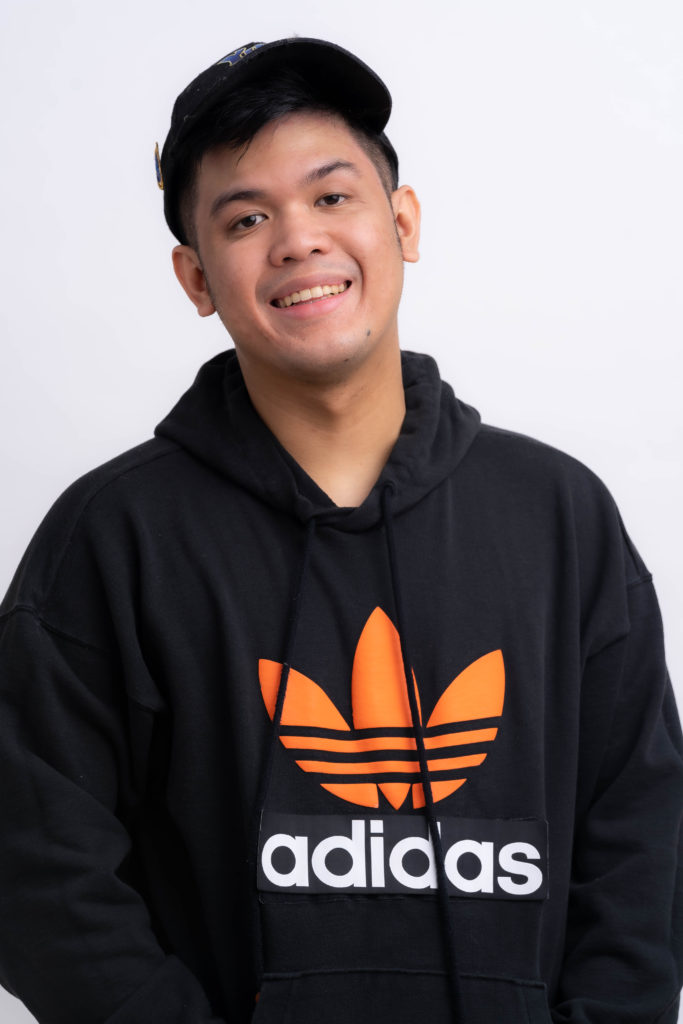 As of March 11, there were over 520 P2E gaming guilds in the Philippines, according to data by Axie Archipelago, which tracks data about guild projects in the country.
Gaming guilds are the entry points for many users into the crypto space and the financial services that are offered by blockchain applications. This is particularly significant in smaller towns, where there are only a handful of bank branches and limited financial literacy. In these places, many people lack the documents or capital to open conventional bank accounts.
In August 2021, the Philippines had the most monthly active users of MetaMask, a crypto wallet that interacts with assets on Ethereum, Polygon, and BNB Chain. This accounted for 20% of MetaMask's 10 million users around the world at the time. Three months later, the number climbed by 78.5% from 2 million to 3.57 million, accounting for 17% of MetaMask's 21 million global users, per local publication Bitpinas.
This surge in crypto wallet usage suggests P2E gaming guilds are inadvertently the entry point for many people into the Web3 economy.
What makes YGG different from other gaming guilds? 
Among the hundreds of gaming guilds that operate in the Philippines, Yield Guild Games stands out because of its expansive network and favorable earnings rates. Each YGG scholar is led by a community manager, who recruits and trains potential players. The guild's scholars earn 70% of the revenue from their gaming, the manager takes 20%, and the rest goes to YGG.
Although an array of other guilds in the region offer similar rewards to players, YGG's wide network makes it a different kind of guild, according to Calderon. In July 2021, he applied for a scholarship at Axie University, a scholarship program based in Cabanatuan City, Nueva Ecija, that loans YGG-owned in-game assets to players.
As a game content producer on YouTube, he explained that the scholarship opportunity is "a stepping stone" for players who want to advance themselves professionally in the play-to-earn space. In his case, Calderon landed the opportunity of being a community streamer for YGG.
Last August, YGG landed USD 4.6 million in a financing round led by Andreessen Horowitz (a16z), a venture capital firm that has invested extensively in blockchain projects. So far, YGG has raised USD 22.4 million from investors, according to data provided by the guild, and has amassed over 20,000 scholars, according to co-founder Beryl Chavez Li.
The early success of YGG has inspired the formation of more guilds, such as Avocado Guild, GuildFi, and Ancient8.
Gaming guilds diversify amid concerns about sustainability
While guilds that connect gamers with P2E titles promise a new way to earn income, there is a concern: most gamers tend to move on and play new games after they spend a number of hours on a title. This begs the question—what will happen to those who play Axie Infinity and the other blockchain-based games if the same thing happens? And what happens if the value of in-game assets depreciates quickly, as was the case with the Smooth Love Potions utilized in Axie Infinity, which went from USD 0.35 per token in July 2021 to less than USD 0.02 now.
In a report published by research firm Naavik in November 2021, the daily earnings of scholars have fallen below the Philippines' minimum wage since last August. "Most Axie Infinity players are scholars. Current estimates from Sky Mavis [Axie Infinity's developer] themselves suggest about 60 to 65%, based on data directly from the blockchain," tweeted Lars Doucet, one of the researchers who contributed to the report.
"Play-to-earn is not a sustainable business model if you have more money leaving the economy than is being put into it. A successful carnival must have many attendees who pay USD 5 to ride the Ferris Wheel and eat popcorn and have fun, and not expect USD 6 when they leave," Doucet commented in another tweet.
In response to the issues that Axie Infinity must overcome, YGG's Li told KrASIA that the firm's main source of revenue is drawn from Axie Infinity, and acknowledged that the game's tokenomics "might not be perfect."
"One sustainability issue lies in Axie Infinity accounting for such a significant slice of the play-to-earn market. Axie is the first game that proves that token economics work when gamers are incentivized to play a game. But the industry is still very new," Li said.
To build long-term sustainability, YGG is developing new lines of business. "We have diversified our game portfolio by investing in 47 other games. Our motive here is that we will buy NFT assets that our community likes, be it fantasy, football, or racing games," Li explained.
"It is important for us to diversify based on the interest of our community so we can be more inclusive. Our operations do not depend on just one game," she emphasized, adding that there will be more P2E games launching this year, some of which will improve their tokenomics. "We will see how the new play-to-earn games are going to perform by the second or third quarter this year," Li said.