Investors are betting that robots will be increasingly adopted in China to support processes in warehouses. An example is Shanghai-headquartered industrial robot producer XYZ Robotics, which just received USD 20 million in its Series A+ round led by Source Code Capital, joined by Gaorong Capital and Morningside Venture Capital.
The fresh funds will be used for research and development, sales expansion, and daily operations, according to the firm, which specializes in developing technologies to allow better coordination between robotic arms and vision systems, and has built automated stations capable of picking various items such as cosmetics, consumer electronics, and medical goods.
KrASIA recently interviewed Xing Lianglibo, co-founder and chief business officer of XYZ Robotics, to know more about the firm's products and future plans.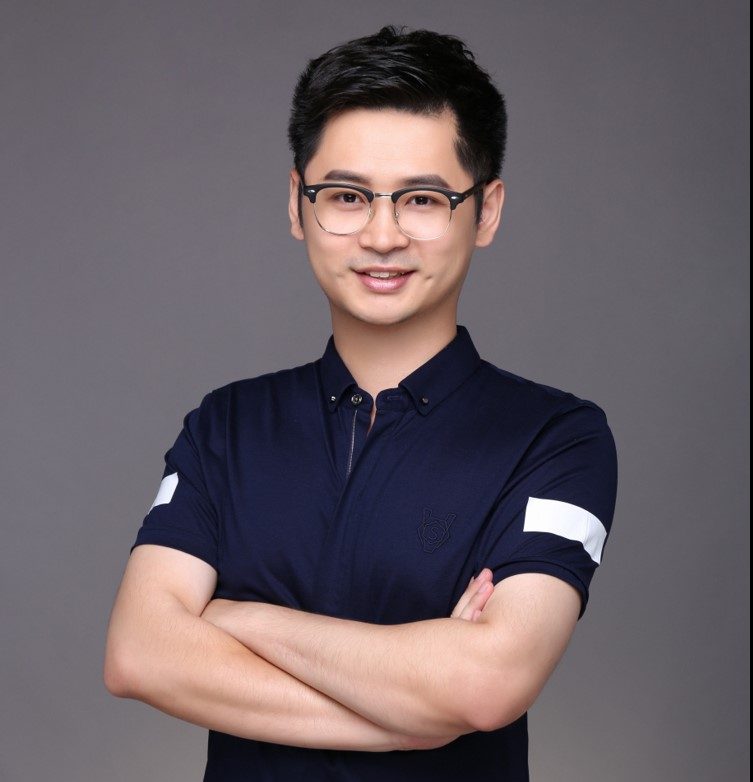 Pick-and-place robots, not only for lab purposes.
While it could be considered an exhaustive, yet simple job for humans to receive items, transfer them to a warehouse, and then transport them to ship to final customers, this process could be optimized by robots, increasing the efficiency of warehouses.
"We founded the company as we believe our core hand-eye coordination robotic system was near the stage of commercialization," Xing explained.
"The system involves a 3D visionary perception system, motion planning algorithms, and gripping hardware at the end of each robotic arm," Xing added.
Xing resigned from his first job at the Industrial and Commercial Bank of China after graduating from Peking University with a master's degree in economics, and co-founded XYZ Robotics in April 2018 in Boston, US, along with his middle school classmate Zhou Jiaji, a Carnegie Mellon University Robotics PhD, and Yu Guanting, a Massachusetts Institute of Technology (MIT) Electronic and Information Engineering PhD.
Zhou's research on a force-motion model done during his study at Carnegie Mellon University was recognized in 2016 as the best paper at the International Conference on Robotics and Automation (ICRA), making him the third Chinese to win the award as the lead author in the event's 30-year history.
Yu's team ranked in the top three for three years between 2015 and 2017 in the Amazon Picking Challenge, an annual contest sponsored by the e-commerce giant that looks for future robots to be deployed inside its warehouses.
After visiting some warehouses in China, Xing and the other founders decided to locate the company's headquarters in Shanghai in September 2018. Xing explained to KrASIA that the company was first founded in the US mainly because the other two co-founders were still studying and living in the country at the time. XYZ Robotics was founded under a variable interest entity (VIE) structure. Its US entity and its Shanghai headquarter are both controlled by a Cayman Island-registered company, which receives funds from investors.

"Our technologies have to be close to the market where its users are and we believe that China is our main market," Xing told KrASIA, adding that about 80 employees, including R&D staff developing software, are based in Shanghai, while another 10 R&D employees developing hardware are based in Boston.
Xing says that the correct timing for deploying picking robots in China has arrived. In December 2018, the firm signed China's largest courier SF Express (SHZ: 002352) as its first client.
The company provides SF's warehouses with robotic stations able to automatically identify single products from a bin containing different items. The robotic tool is able to pick these products from the bin, scan a bar code on them, and place the selected goods into another channel for future packaging.
A market set for major growth in two to three years
XYZ's pick-and-place robotic systems. Video provided to KrASIA
XYZ Robotics has also sold its hardware to business-to-consumer e-commerce company JD.com (NASDAQ: JD), clothing-focused online trading platform Vipshop (NYSE: VIPS), and Sunrise Dutyfree, which operates chained duty-free stores at airports in China, among other clients. The firm also targets integrated logistics solution providers as potential clients, including Beijing-based VStrong, and Jinan-based BlueSword, according to Xing.
"Our rebinning station can reach an accuracy of 99.99% so our clients can save the time of human workers in charge of double-checking, as the system makes one error in 10,000 tasks completed," Xing explained.
Beside selling final solutions to other firms, XYZ Robotics also provides some of its technologies such as 3D visual perception systems, AI algorithms, and grabbing hardware to other robot makers that want to leverage XYZ's technology on their own hardware, Xing told KrASIA.
While the firm develops and optimizes its own robotic stations, XYZ Robotics also relies on other robot companies to source robotic arms, from firms such as Switzerland-based ABB and Germany-based Kuka.
"ABB is our supplier and in return, we are also a supplier to ABB, as they integrate our hand-eye coordination system into their solutions to meet their clients' needs," Xing told KrASIA.
Xing estimates his company will generate between RMB 30 million (USD 4.4 million) and RMB 50 million (USD 7.7 million) in revenue this year, while he expects three to five-fold growth in the next three years.
"I think there will be an explosive growth in two to three years in warehouse automation in China, which is now still at a very early stage," he said. "Automation costs are being reduced gradually, technologies are improving, while more and more companies in China get to know robot-pickers," Xing explained.
Research and advisory firm LogisticsIQ estimates that the global warehouse automation market will more than double in seven years, from USD 13 billion in 2018 to USD 27 billion by 2025, at a compound annual growth rate of 11.7%.
Some of XYZ's main competitors in the global industrial robotics sector include Mujin, founded in 2011 in Tokyo, Boston-based RightHand Robotics, founded in 2014, and Berkeley-based Covariant, founded in 2017, which just concluded a USD 40 million Series B round last May.
"We would like to be a leader worldwide in hand-eye robotic coordinating technologies to free humans from monotonous, repetitive, and dull piece-picking work inside warehouses," Xing affirmed.
The company's mission is also clear: "Picking anything. Placing it anywhere".