On Thursday, Chinese electric vehicle (EV) company Xpeng Motors (NYSE: XPEV) reported better-than-expected results for the third quarter in the firm's first earnings announcement as a public company.
Following Xpeng's initial public offering (IPO) on the New York Stock Exchange in August, the company generated RMB 1.99 billion (USD 293.1 million) during the September quarter, more than triple the revenue from the same period in 2019, and surpassing analyst expectations of USD 284.6 million.
The growth was driven by the robust sales of the company's P7 mid-sized sedan, of which Xpeng delivered 6,210 units in the recent quarter, compared to just 325 in the second quarter of 2020.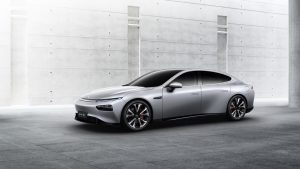 Xpeng also reported its first-ever gross profit, and a 4.6% gross margin for the quarter, marking a significant improvement on negative 10.1% for the same period of 2019 and a negative 2.7% for the second quarter of 2020. However, the Guangzhou-based company still has a ways to go before it can compete with industry leader Tesla's 23.5% gross margin.
Xpeng's network of branded super charging stations grew to 135 locations in 50 cities across China, while its offline sales and service network now includes 116 stores and 50 service centers, covering 58 cities as of September 30.
Looking ahead, Xpeng expects to deliver 10,000 vehicles and generate about USD 333 million in sales in the fourth quarter of this year.