Chinese technology giant Xiaomi has reportedly received the green light from China's National Development and Reform Commission (NDRC) to enter the domestic electric vehicle market. According to Reuters, Xiaomi is the fourth company to secure NDRC's approval since late 2017.
To produce and sell new energy vehicles in China, which refers to a broader classification of vehicles that EVs are a subset of, companies need to apply for and receive the approval of both the NDRC and China's Ministry of Industry and Information Technology. While Xiaomi has not officially confirmed this report, NDRC's approval will put Xiaomi one step closer to entering the market.
This move follows the announcement of Lei Jun, co-founder and chairman of Xiaomi, that the company's expansion into the EV market will be his final major entrepreneurship project.
Xiaomi has split its factory construction into two phases. The first phase was completed around June this year, while the second phase is expected to commence in 2024 and will conclude sometime in 2025. The company's factory will have a combined annual production capacity of 300,000 vehicles when completed.
A supplier of Xiaomi revealed to Sina that Xiaomi has started to recruit factory workers for over a hundred positions that will be based in Beijing, including roles in battery assembly, paint operations, equipment maintenance, and more.
Lei left fans of Xiaomi in suspense earlier this month when he did not provide updates about Xiaomi's EV business during his annual speech. However, photos of Xiaomi's vehicles undergoing road tests in Xinjiang have recently been uploaded on Chinese social media platform Xiaohongshu, rekindling conversations about the company's progress.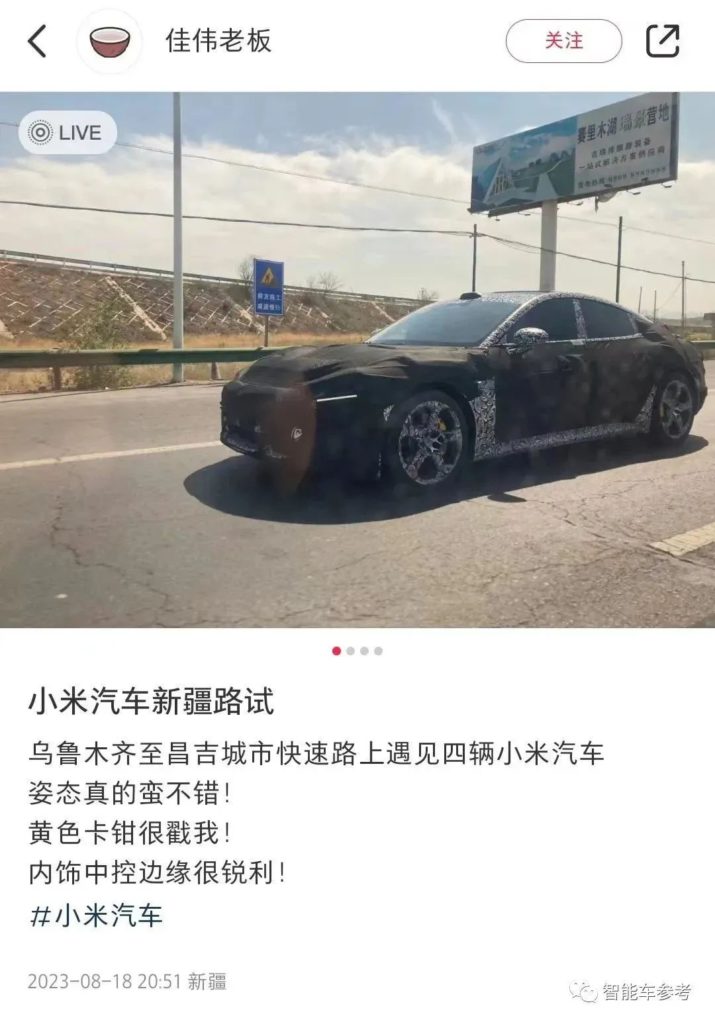 In February earlier this year, the company announced that its EV R&D team comprises a strength of over 2,300 employees. The team is anticipated to officially commence the mass production of EVs starting the first quarter of 2024, with a sales target of 100,000 vehicles in the first year.
Xiaomi will be entering the industry at a time when automotive demand has slowed, prompting companies to lower prices by 10–15% on average. However, Xiaomi's large user base and mature ecosystem might give it a leg-up over competitors. After establishing the 10,000th Mi Home offline store in 2021, Lu Weibing, president of Xiaomi, said that the company's new goal will be to operate 30,000 stores in the new retail sector in two to three years' time, to cater to car sales.