Beijing-based consumer electronics giant Xiaomi (HKEX: 1810) generated RMB 70.5 billion (USD 10.8 billion) in total revenue during the fourth quarter of 2020, up 24.8 % year-on-year (YoY) but below market expectations of RMB 74.8 billion (USD 11.43 billion), according to the company's latest financial results released Wednesday.
The company's net profit jumped 36.7% YoY during the December quarter to RMB 3.2 billion, thanks largely to rival Huawei's retreat from the smartphone sector.
Huawei is set to cut its smartphone production by more than 50% going into 2021 under pressure from US sanctions, while Xiaomi's overall handset sales grew by 32% YoY in the fourth quarter, and 52% YoY in China. The Chinese market has typically been Huawei's stronghold, but Xiaomi increased its market share to 14.6 in the fourth quarter of 2020, up from 9.2% in the same period of 2019.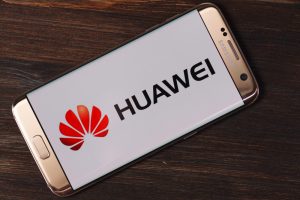 Revenues from overseas markets grew to RMB 33.8 billion (USD 5.18 billion), up 27.6% YoY during the December quarter. Xiaomi ranked first in quarterly shipments to central and eastern European countries, and third on the continent overall.
The brand's smartphones continue to gain traction in Latin America, specifically ranking second in quarterly sales in Colombia, Peru, and Ecuador. The company plans on further monetizing its growing overseas user base through the deployment of its internet services like advertising and gaming.
"We have not started monetization of internet services outside of China, but because of the strong growth of our smartphone business in overseas markets, especially in Europe, we expect very healthy internet service revenue growth," Xiaomi's President Wang Xiang told investors on the earnings call.
Apart from smartphones, revenue from Xiaomi's Internet of Things (IoT) business grew by 8% YoY in the fourth quarter, as the firm's IoT network now boasts more than 324 million connected devices. The COVID-19 pandemic disrupted supply for Xiaomi's televisions, as the firm sold just 12 million TVs in 2020 compared to 12.8 million in 2019.