BukuWarung, the Indonesian fintech startup that aims to digitize micro retailers, has added with Rocketship.vc a new investor, in a funding round that also included several unnamed individuals and an Indonesian retail giant. With the money, the firm plans to expand its offerings, as well as the tech and product teams in Indonesia, India, and Singapore.
"We have 95% market share in digital payments among all bookkeeping apps, and we support the widest range of payment methods that include digital wallets such as Ovo, Dana, ShopeePay, and LinkAja, as well as banks, and convenience stores [Alfamart and Indomart] cash drop-offs," Chinmay Chauhan, co-founder and president of BukuWarung told KrASIA. In addition, BukuWarung maintains a strategic partnership with payment gateway platform Xendit to enable payments for merchants.
The startup was founded in 2019 by Chauhan and Abhinay Peddisetty, who previously worked at Carousell. Initially an accounting app for micro, small, and medium businesses (MSMEs), BukuWarung expanded to enable payments and allow merchants to sell their products online. The app is now serving more than 3.5 million registered merchants across 750 cities and towns in Indonesia, most of them in tier 2 and tier 3 locations.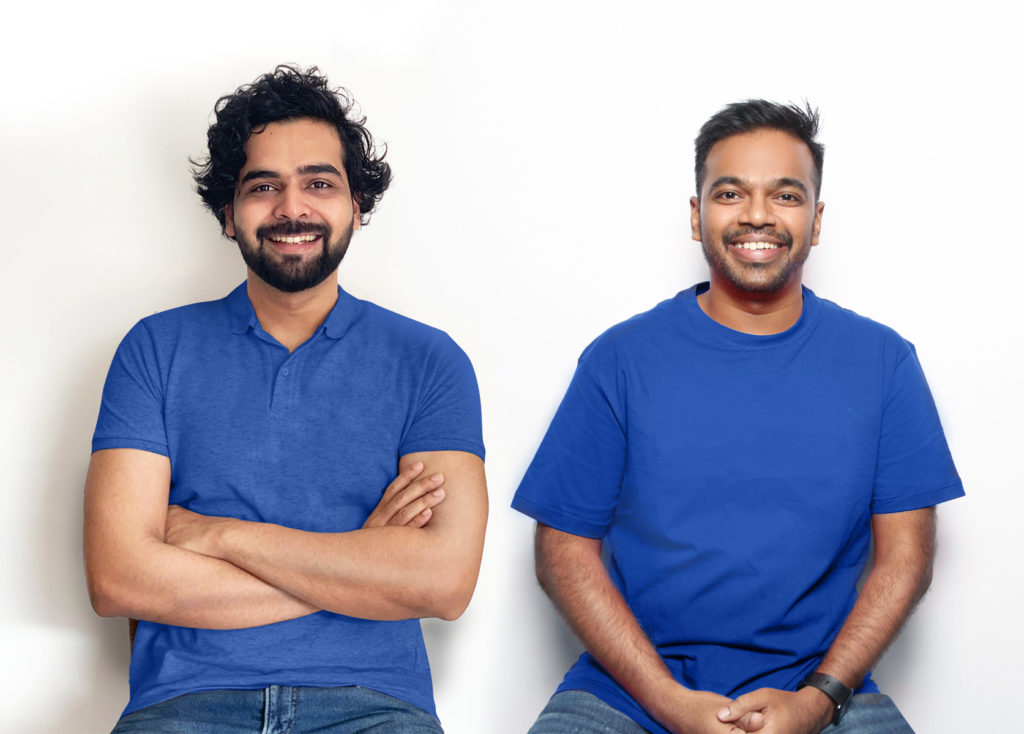 New product
BukuWarung just launched Tokoko, which supports merchants in setting up online shops where they can manage orders, receive payments, track deliveries, and chat with customers. Chauhan believes that a platform like Tokoko helps traditional retailers go digital more effectively. "MSMEs in Indonesia find it hard to digitalize their business operations as most solutions are not developed for their specific needs. None of the marketplaces is tailored for MSMEs, they are built for larger enterprises or businesses, leaving these micro-merchants underserved," he said.
Chauhan argued that most micro and small business owners don't have powerful smartphones that can run digital solutions that currently exist in the market. Tokoko is built as a lightweight 5Mb-only app tailored for the mom and pop economy. "It helps merchants unlock new revenue streams by helping them start selling online in just 15 seconds," he said, pointing out that the new product has already been used by 500,000 merchants just two months after the launch.
Indian interest
BukuWarung's newest investor Rocketship.vc is a Silicon Valley-based global VC firm which also backs Khatabook, the digital bookkeeping market leader in India. Likewise, competitor BukuKas and online marketplace Ula, which also recently raised fresh money, were backed by Indian investors and startup founders, who are showing a growing interest in traditional Indonesian retail.
India and Indonesia share many similarities in the way neighborhood shops operate. Chauhan believes that the opportunity to digitize MSMEs in Indonesia is massive as they comprise 99.9% of all enterprises, employ 97% of the workforce, and add 61% to the country's GDP. Not only are they the lifeblood of the economy, but they are also important for local communities, especially in rural areas. However, the industry looks different in each country.
"Digitization of Indian MSMEs was catalyzed by the 4G internet revolution and demonetization move by the Indian government in 2016," said Chauhan. This didn't happen in Indonesia and as a result, it is for him a relatively untapped, high-opportunity market, ready to jump on the digitization wave.
In the absence of a unified interface for payments in Indonesia, BukuWarung continues to strengthen its digital solutions for merchants. The startup so far has processed over USD 500 million in payment volumes which has made the company what it is today. "We see payments adoption as a strategic lever to enable monetization via credit, savings, and other financial services at later stages of the merchant's lifecycle," Chauhan added. There is still much room to grow even bigger.