Writer: Chris Tang
The new concept gym operator Lefit (乐刻) has secured 300 million yuan (around $45.4 million) earlier this year in a series C funding round led by Hillhouse Capital Group, with contribution from existing investors IDG Capital Partners and Huasheng Capital, an investment arm of China Renaissance.
While many are still trying to figure out how exactly Lefit's business model works, the company, with the newly raised 300 million yuan, is already China's largest O2O gym operator by funding size.
A boom in the market for beginners: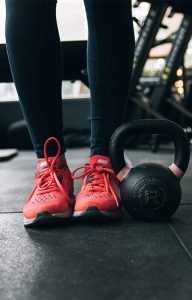 In the view of Lefit's founder Han Wei, current gyms in China is far from keeping up with the rapidly growing gym-going population. The lack of clubs for beginners, in particular, is becoming increasingly notable as more people jump on the fitness bandwagon. In fact, beginners may already make up the largest consumer group of gym services in China.
The past year saw a number of new concept gym operators, including Lefit and Supermonkey, raise new funding rounds. The fitness-planning app Keep, as of this August, had seen its users top 100 million. In the meantime, traditional operators, while under pressure to transform, were also seeking aggressive expansion.
The explosive growth of the country's gym-going population has created a huge market for gym services. And as Han sees it, the pay-per-use model, which underlies Lefit's O2O gym platform, is the perfect way to tap into the beginners' market.
Offering gym services under a retail model: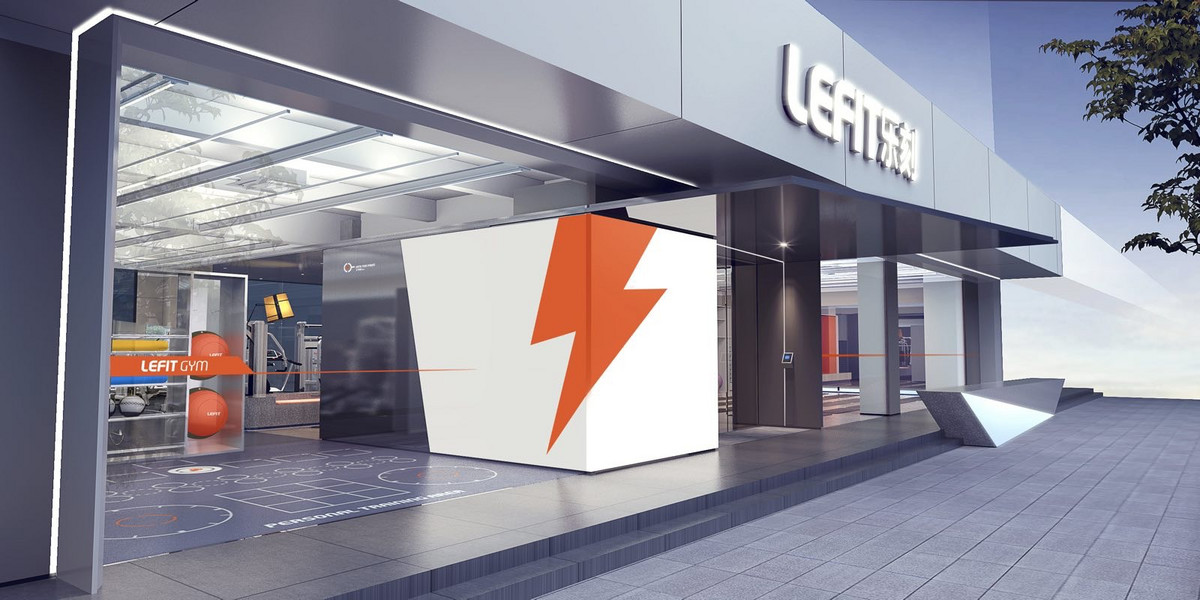 According to Han, the retail model targets the demand for near-work/home gym services and addresses the restriction of the traditional model, which requires users to pay a lump-sum annual fee to join membership programs.
As far as Han is concerned, the traditional gym model of selling annual memberships and operating large workout spaces is losing its appeal. A shift towards small, pay-per-use gyms is inevitable.
In fact, there have already emerged a number of gym service providers that operate under a retail model. They offer a range of services from shared exercise equipment (such as treadmills) to group training courses and 24-hour stand-alone workout units.
Building its own gyms:
Unlike other gym service retailers, Lefit has chosen to build gyms itself. Airbnb also operated lodgings itself in the early days, noted Han. Given that the demand for gym services is so strong yet the supply of workout spaces is so limited, building its own gyms can help the company acquire users offline and potentially tap into more offline scenarios in the future.
Lefit's ultimate goal is to build an O2O platform that offers a full range of gym services. Building its own gyms is a step in that direction in that it gives it an opportunity to integrate more offline resources.
According to statistics provided by the company, as of this October, Lefit had built over 200 gyms across eight cities, overtaking Will's and Tera Wellness, which started earlier, to become the largest gym operator by scale in China.
In a bid to bring in more instructors and customers, Lefit is offering a 99 yuan monthly package. Purchasers of the package are given access to Lefit's clubs across eight cities and can attend group classes as long as they sign up in advance.
Building gyms itself is no easy task. On the one hand, it must build new gyms as fast as it can; on the other, it has to make sure its existing gyms can at least break even. But once the retail model becomes mainstream, Lefit can start to incorporate external gyms into its platform.
The injection of new capital will allow Lefit to speed up the opening of new gyms and alleviate the financial pressure on its gyms. In the longer term, it's entirely possible for the well-financed company to acquire other gym operators as part of its effort to expand its offline gym network.
Additionally, the emergence of the O2O gym model, which coincides with the rise of "new retail", may give birth to more offline application scenarios. For example, mini gyms, operated by the likes of Misspao (觅跑), may create an opening for gym service providers to enter communities, while high-street gyms, which are becoming a common sight, are expected to stimulate more fitness-related spending in the future.
The gym industry is seeing a general shift from the traditional model towards the retail model, and Lefit's recent financing may be a turning point. It's prompting conventional gym operators to seek transformation.