Writer: Jian Ning
The Chinese unicorn hunters, Zhu Xiaohu (Allen Zhu) and Wang Gang once took part in the investments in Didi and Ofo. Recently, they have just invested in Mobile Go, the moving convenience stores in Didi.
As a matter of fact, it was a company called GOGO+ in Shenzhen that took the initiative to explore the business model of "malls on automobiles".
Founded in May 2016, GOGO+ has been running on the idea of "selling snacks on taxis" for over a year.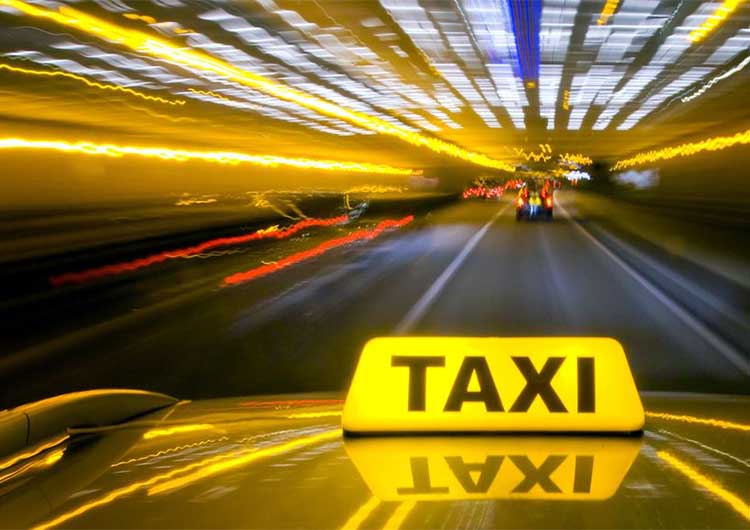 This time, several hundreds of thousands of consumers have made purchases in the moving convenience stores of GOGO+. Some drivers even generated sales as large as tens of thousands of yuan in a single month.
1、
"At first, we were a focus of criticism." A Gan, founder of GOGO+, told Kr-Asia.
Problems kept propping up: bad experiences as a result of confined space in the taxis, poor sanitation because of the snacks, and safety hazard due to the shelves in the back of the taxis…
After several rounds of upgrades, A Gan holds that changes have taken place in the market environment: consumers are gradually accepting the trend, and drivers are embracing new approaches to increase their incomes. The company, therefore, has cooperated with taxi companies, go-hailing platforms, and automobile companies.
According to A Gan, GOGO+ is engaging in R&D in the "automobile mall model" to integrate "automobiles" with "malls", i.e. to realize an "embedded remodeling" of automobiles. In this process, the shelves and storage are crucial parts.
In the moving mini-malls, more than 40 SKUs can be kept— including daily necessities like charge pal, snacks, soft drinks, umbrella, etc.; and emergency goods like motion sickness plasters and Band-Aids. Furthermore, as a channel for launching new products, new experiential products will be a supplement to the SKUs.
The space for these SKUs is mainly for shelves and storage units (car refrigerators). Therefore, shelves and storage are crucial to the remodeling of automobiles. Both storage capacity and safety design should be taken into account.
2、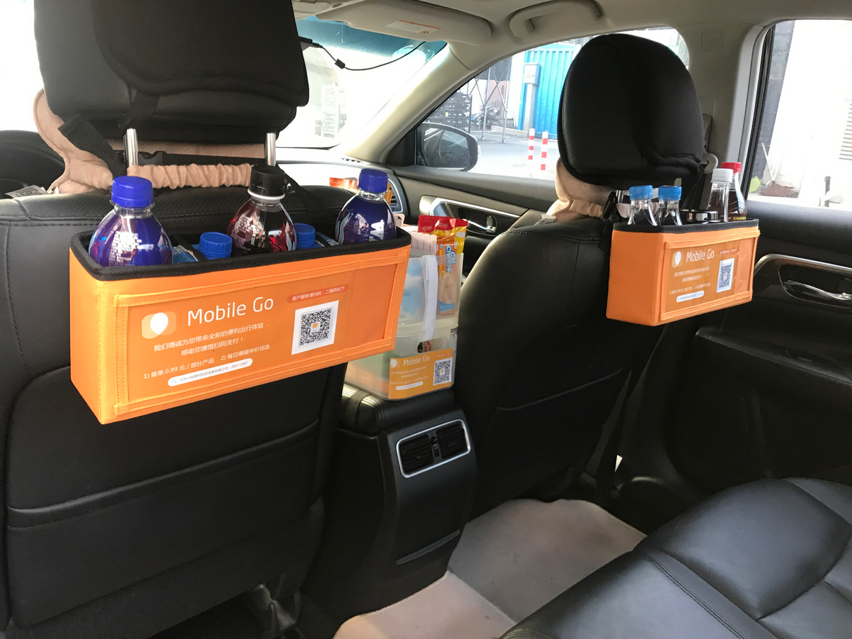 "This marks a new chapter. It is a bonus of the original ecological chain," A Gan told Kr-Asia.
On one hand, what goods you see is what you get. Compared with online traffic, a physical touch may lower the cost of customer acquisition.
On the other, it is an enclosed space in a car. The duration where consumers stay in a car, together with the nature of goods, determines the conversion rate of the purchases.
What GOGO+ is concentrating on is to make targeted matches of goods in an enclosed space.
An enclosed and mobile consumer space, plus 200 million passengers every day across the nation, what a growing market will then be generated? Is this a retail business or a traffic business?
Based on Kr-Asia's analysis, if it is a retail business, the SKU (40+SKU) in a car is limited and most of the offline profits (85%-90%) belong to the drivers.
If the income share is 10% to 15%, then the monthly average net profit for one car is ¥1,000. There is a positive correlation between the company's revenue and the development speed of car stores. For instance, 3,000 cars are expected to generate the monthly revenue of ¥3 million.
However, in this age of OMO (Online-Merge-Offline) – where consumer data can be recorded by technologies like mobile payment, overall retail efficiency is raised and online businesses are merged with the offline ones – GOGO+ is expected to generate remarkable sales online sustainably.
But here comes the question: how to have consumers make second or third online purchases after they get off the car?
If this is a traffic-oriented business, then it is logically similar to the "unmanned shelf" in terms of distribution channels of new products, traffic channel, advertising carriers and so on.
The imagination which underpins the high value of unmanned shelf is also adaptable to vehicle-borne shelves. Their common features include no admission fee, convenient restocking for drivers and no theft or damage. From this, the automobile stores are truly better.
3、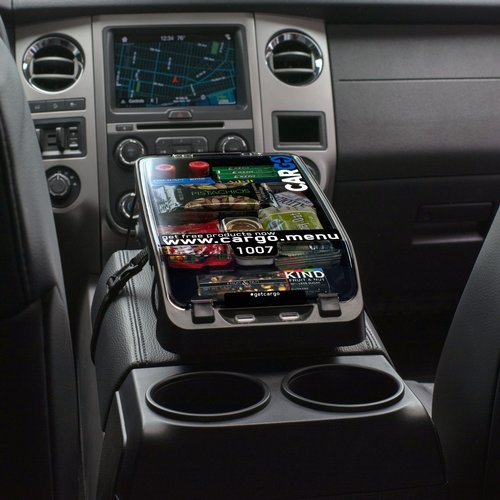 New scenarios and the possibility of an "outbreak" may be the subtlety of the business model— "malls on vehicles".
The first-mover advantages of GOGO+ include a standard operation procedure, a full-fledged supply chain system, a well-established training and operation system for drivers, and widely-scattered restocking stations.
Besides, the company has contracted with taxi companies and cab-hailing platforms. Simply put, it lays a preliminary foundation for rapid expansion. Besides Shenzhen, there are also trial projects in cities like Taiyuan and Nanjing.
Mobile Go, however, emerged from the shadow of Didi. Around 21 million drivers of Didi have become the resource for Mobile Go to get off the ground.
It has some counterparts in other countries. In a bid to increase drivers' income, Cargo, a startup in the US, teamed up with Uber and Lyft to sell snacks on tailored taxis. Cargo has already raised a $1.75 million seed round.
GOGO+ and Mobile Go still remain in the stage of preparing cars, improving products and operating. When GOGO+ encounters Mobile Go, which boasts the resources of Didi, will the market be thriving soon? Will the synergy between two hotspots, i.e. snack shelves and car-hailing/taxis, come into play?
Perhaps soon, when a taxi/tailored car reaches you, the driver may smile and ask you: "Would you like some snacks?"