The overseas sales of portable energy storage systems have witnessed a significant surge in recent years. Global shipments of these systems increased by nearly 23 times between 2019 and 2022. Chinese companies dominate this field, accounting for over 90% of the products originating from China in 2020.
This upsurge in demand can be attributed, in part, to the growing prevalence of outdoor activities and natural disasters. According to the China Chemical and Physical Power Industry Association, the global market for portable energy storage systems is projected to surpass RMB 80 billion (equivalent to approximately USD 10.93 billion) by 2026.
However, the relative simplicity of product composition and a mature supply chain has quickly led to an oversupply issue in China.
"We only shipped about ten [portable energy storage] sets last month, and over the course of a year, it's only around 100 sets. If we calculate it based on the annual output of a medium-sized domestic company, we might be using only 1% of our capacity. Supply and demand are not aligned. To put it in perspective, approximately 20% of domestic production capacity in Germany could cover the entire German market," a European distributor told 36Kr Chuhai.
This supply-demand gap has become too jarring for manufacturers to ignore, with some choosing to shift their focus to home energy storage systems, while others explore fulfilling more specific requirements in niche markets.
Home energy storage: A new gold mine or bubble?
The world is at a crossroads in the energy revolution. A series of extreme weather events have placed heavy pressure on power production, exacerbated by the volatile fluctuations in natural gas and electricity prices. This has led to a substantial increase in the demand for sustainable, reliable, and cost-effective sources of electricity, particularly in Europe. For example, in Germany, electricity prices were EUR 0.32 (USD 0.33) per kilowatt-hour (kWh) in 2021 and exceeded EUR 0.40 (USD 0.42) per kWh in some areas the following year, while electricity supplied by photovoltaic and energy storage systems costed much less at EUR 0.147 (USD 0.155) per kWh in the same time period.
Leading portable energy storage companies with keen insights have now set their sights on the home energy storage market. Among the leading companies venturing into this market include EcoFlow, Bluetti, and Hello Tech. EcoFlow introduced its PowerStream and PowerOcean home energy storage product lines this year, while Hello Tech launched the Geneverse brand for home energy storage products. Bluetti has been releasing various home energy storage products since late 2020.
Home energy storage systems, which are essentially mini power stations, provide support for households during peak power demand or outages. According to Yao Shuo, marketing director at Mango Power, the largest market for home energy storage products is in Europe and the US. Yao also said that the form of products is also closely related to the living environment. Single-family homes are typically more common in the US, which require rooftop and backyard energy storage systems. In contrast, Europe has more apartments, leading to greater demand for balcony energy storage.
In January 2023, VDE, Germany's association for electrical, electronic and information technologies, officially drafted a document aimed at simplifying the rules for balcony photovoltaic systems, accelerating the widespread adoption of small-scale photovoltaic systems. This move has allowed energy storage system manufacturers to develop and sell plug-in solar devices as a whole without needing to wait for the installation of government-mandated smart meters. This has accelerated the adoption of balcony energy storage products.
Compared to rooftop solar power generation units, balcony energy storage systems require less space, are easier to install, operate more cost-effectively, and are more accessible to consumers. Chinese companies have a supply chain advantage in this product category, with brands like Pisen, Envision Group, EcoFlow, and Zendure having already introduced balcony energy storage product lines.
The distribution strategy for home energy storage products is primarily a combination of online and offline sales, combining independent operations with partnerships. "Small home energy products are distributed through e-commerce platforms and independent stores, while larger equipment like solar panels typically requires measurement based on rooftop area, so sales leads are generally obtained online, and local partners are engaged in offline negotiations," Yao said.
The global market is vast. According to a whitepaper by EVTank on the development of the home energy storage industry, global installations of residential energy storage systems grew by 136.4% in 2022. It is projected that by 2030, hundreds of billions of such systems could be deployed.
For new entrants to the Chinese home energy storage market, overcoming the leading companies already established in this field is crucial. The top five brands for (global) home energy storage product shipments were Tesla (Powerwall), Pisen, Sonnen, LG Chem, and AlphaESS. Among them, Tesla's Powerwall held a global market share of 15%, while Pisen claimed 13%.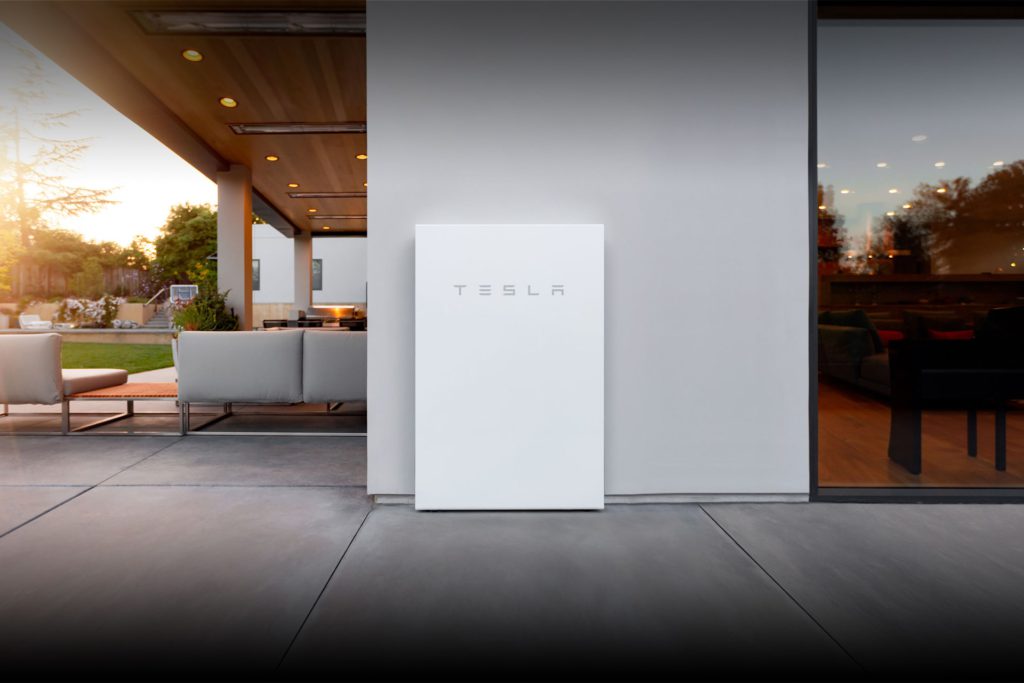 Traditional industrial giants have also entered the fray. In 2023, at the Intersolar Europe exhibition in Munich, Germany, several Chinese companies, including Huawei, Sunwoda Energy, Hiconics (an industrial brand under Midea), SoFar Solar, and others, made their presence known.
According to GGII, a multitude of residential energy storage companies began expanding into the global market in the second half of 2022, with at least 30 "large-scale enterprises" expanding their home energy storage business.
It's worth mentioning that in June last year, Toyota announced the launch of its home energy system. This system integrates home electricity with solar panels, the grid, and new energy vehicles, offering a comprehensive home power solution and disaster backup power, similar to the Tesla Powerwall system.
However, when everyone rushes into a market, potential pitfalls often arise. In early 2023, the energy upheaval caused by the Russia-Ukraine conflict started to ease, and other factors such as high inventory, rising costs, and banks discontinuing low-interest loans reduced the appeal of residential energy storage systems.
Apart from declining demand, excessive optimism of the companies about the market began to backfire. At the start of the Russia-Ukraine War, downstream customers hoarded a lot of products, but failed to anticipate the prolonged nature of the war or the sustained impact of the energy crisis. This has resulted in inventory issues that everyone must now grapple with.
According to a research report from S&P Global, in the second quarter of 2023, global shipments of home energy storage systems decreased by 2% compared to the same period last year, dropping to around 5.5 gigawatt-hours (GWh). The European market was most impacted, with a report from the European Photovoltaic Industry Association indicating that home energy storage installations in Europe experienced a 71% growth in 2022. However, the growth rate for 2023 was estimated to slow significantly to just 16%.
While 16% may seem like a reasonable growth rate compared to many industries, when a market transitions from a phase of rapid expansion to stability, companies need to strategize on how to stand out in the competition.
In interviews with 36Kr Chuhai, the most frequently used terms by energy storage companies entering foreign markets were "distribution" and "brand." Typically, customers for user-side energy storage products lack the capability for self-installation. Therefore, companies entering foreign markets need to rely on local service providers such as systems integrators, distributors, and installers. Some companies even rely on these providers for sales.
According to Li Ming, a representative of Ant Group, overreliance on integrators and distributors can squeeze profit margins, cause brand dilution, and reduce timeliness of market feedback. As a result, as overseas business operations expand, striking a balance between their own operations and third-party collaborations is essential.
However, user-side energy storage products are expected to become easier to install over time as the technology advances. In time, they might not require any installation at all. This trajectory could offer companies entering foreign markets with more options for distribution, such as standalone online stores or independently operated stores.
"Taking a middle path in channel management—establishing closer partnerships with valuable third parties while simultaneously creating their digital channels—may be more suitable for energy storage companies entering foreign markets. In the short term, it can directly improve company profits and enable them to obtain critical market information more quickly. In the long term, companies can invest more funds and resources in products and brand development, escaping from homogenous competition," Li said.
Avoid the crowd and search for niche opportunities
To steer clear of an increasingly crowded market fraught with challenges, some energy storage companies are opting to explore alternative paths to uncover niche opportunities.
For example, Fenxi Technology, a home energy technology solution provider primarily focusing on German-speaking markets, was among the first to recognize that the saturated home energy market may not be suitable for latecomers. This cognizance led it to opt for a more niche and standardized area of expertise: energy storage system software and hardware development.
In August 2021, the US Consumer Product Safety Commission issued a notification regarding LG Energy Solution's RESU10H lithium-ion battery energy storage product, confirming the potential for the battery to overheat, emit harmful smoke, and possibly cause fires. Due to the risk of battery fires, LG Energy Solution subsequently recalled around 10,000 sets of the product in the US.
High safety requirements for energy storage products in the European and American markets offered opportunities for Fenxi Technology, specifically in the development of battery management systems (BMS) and energy management systems (EMS). A BMS controls the lifespan and charge-discharge methods of battery cells, while an EMS determines the economic and safety aspects of the energy storage system.
Currently, leading Chinese companies in terms of shipments include Gold Electronic, Kgooer, BMSer, Tian Power, and Contemporary Amperex Technology (CATL). However, unlike the import of products like batteries, the software aspect may be subject to stricter regulation by overseas governments. For example, power conversion systems (PCS), which handle data and transactions, are sensitive in nature, and overseas property owners may be inclined to avoid working with Chinese manufacturers.
"On the one hand, it's the regulation itself. For example, the European Union has proposed that the European photovoltaic industry should achieve 40% production within Europe by 2030, which will impact commodity trade. On the other hand, overseas customers consider the background of the operator; a local company is more likely to be recognized than a Chinese company," said Ding Yong, CEO of Fenxi Technology.
Currently, Fenxi Technology's approach involves establishing local teams in its target markets. It has a sales team and an IT operating local projects primarily in the German-speaking region, and plans to localize production in the future. According to 36Kr, some companies are also exploring more complex and specific application scenarios. For example, the newly established Huaneng New Energy is focused on providing auxiliary power systems for leisure boats.
As water-based recreation and near-shore industries develop in Europe and the US, the number of small leisure boats such as sailboats and motorboats is increasing. In 2020, the US Coast Guard and RTI International released a report stating that 14.5 million U.S. households own or share recreational boats. In 2020 alone, retail sales of powered recreational boats in the US exceeded 310,000. These boats vary in type, from small leisure fishing boats to large yachts, with different levels of automation.
While this market holds substantial potential, there are relatively few companies that specifically target this niche. In contrast to domestic companies, it is primarily the major battery companies such as CATL, Gotion High-tech, Sunwoda Energy, and CALB Group that are exploring the direction of ship electrification.
The future market for boat electrification is seemingly promising. According to a report from Research and Markets, the global electric ship market could reach USD 7.3 billion by 2024.
Internationally, the electrification of boats has already been underway for some time. In 2005, a German company named Torqeedo began researching electric boating on lakes, and have since become one of the world's leading electric boat engine manufacturers. Currently, one-third of its business is in the US, but Germany remains its largest market.
The trend of ship electrification is also evident in the European and American investment and financing markets. For example, in 2021, General Motors announced a USD 150 million investment to acquire a stake in Pure Watercraft, an American small electric boat and outboard motor manufacturer. Former SpaceX engineer Mitch Lee also co-founded the electric yacht startup Arc, which has raised over USD 100 million to date.
Currently, these business concepts and efforts are gradually taking shape and await validation over time. When companies eventually decide to shift their focus away from fierce competition for a limited market share and instead explore alternative paths for new business opportunities, they may achieve greater success.
In situations where homogenous competition intensifies in an industry, the focus often shifts toward pricing, ultimately depleting the industry's vitality. This pattern has also been observed in fields like portable energy storage, household energy storage, and in market competitions involving courtyard robots, small household appliances, and e-bikes.
For Chinese companies that have embarked on global expansion at a later stage of their growth, breaking out of their comfort zones can be daunting. Nevertheless, they have the opportunity to shape market rules—a rare and valuable advantage in the past and future globalized environment.
KrASIA Connection features translated and adapted content that was originally published by 36Kr. This article was written by Chang Weiqian for 36Kr.