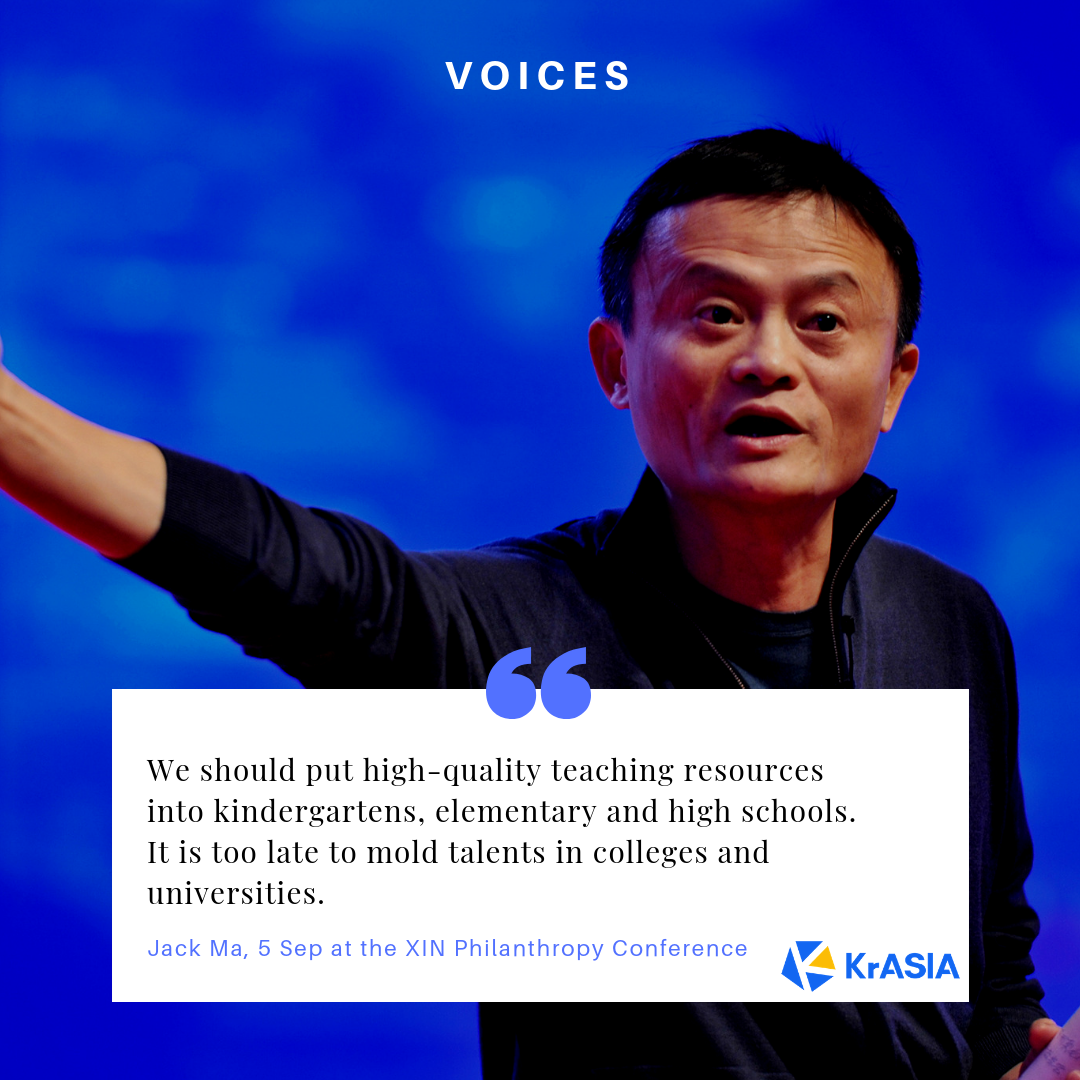 On 5th September, Jack Ma said at the XIN Philanthropy Conference that education is his most concerned and experienced field.
He said, "I entered the business world by accident. I just wanted to try out for 2 years and didn't expect to be here for 20 years."
At the meeting, Jack Ma talked about the current challenges of education in China. He said that a large number of high-quality teaching resources in China have been placed in colleges and universities, but not in early-childhood education.
"The teaching resources should be placed in kindergartens, elementary schools and high schools. It is too late to mold talents in colleges and universities."