Southeast Asia has entered a golden age. Its internet economy is poised to hit USD 300 billion by 2025. The region resembles the case of China more than a decade ago, when e-commerce and internet startups had found solid footing and were taking off.
But Southeast Asia is marching on its own merit. In its 2019 Southeast Asia Internet Trends report, technology advisory firm North Ridge Partners said the region is the world's most compelling digital hot spot—another technology miracle after China and India.
On the ground, the population has already embraced technology at an astounding rate, and companies have been leapfrogging the status quo in existing industries to create unprecedented economic opportunities, transforming entire business sectors in the process.
The report estimates that private tech funding in Southeast Asia could hit USD 10 billion this year. As we head into 2020, KrASIA spoke with Chris Tran, head of Asia for North Ridge Partners, to find out whether the region can live up to its potential.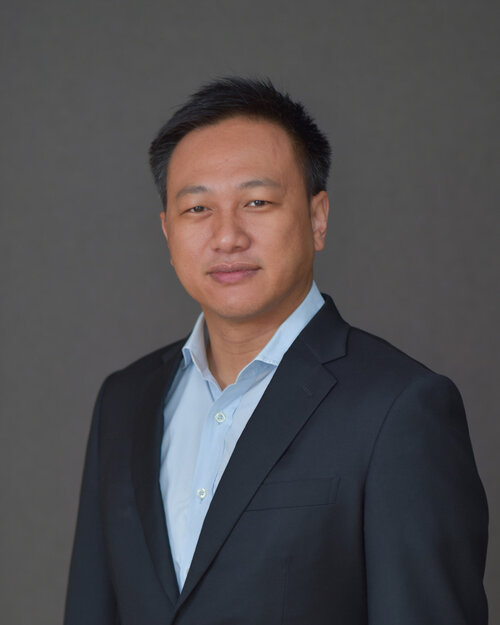 KrASIA (Kr): In the 2019 Southeast Asia Internet Trends report, you mentioned that Southeast Asian tech companies are building super apps "mirroring" those in China, but the region also has homegrown innovation. What do you mean by that? 
Chris Tran (CT): There's a lot of inspiration that entrepreneurs in Southeast Asia can draw from, both from the US and China, and also in other markets within the region. Successful entrepreneurs are those who can import the best business models and make it work for their local markets. Southeast Asia does not necessarily have the much-needed infrastructure. The region is embracing technology much quicker than its Western counterparts because of its mobile-first environment and large, young population.
It took a long time to build Silicon Valley and to get to about 250 unicorns by 2019. If you look at China, depending on when you start calculating, that process was much faster. You had in China many early US-based investors knowing that the country was ready for a digital revolution. China was not just copying. It's now exporting business models. The super app was not born in the US. It was born in China.
Now Southeast Asian nations are exporting business models to each other.
There is actually a lot of innovation here. For example, in the US, every time when you talk about clean energy, you'll have political interest groups. In Southeast Asia, a lot of these jurisdictions are very open to new energy because they do not want to be reliant on oil. There's more compulsion to actually formulate development.
If you look at Singapore, it has a lot of smart parking apps and smart city solutions. Vietnam has no city metro and it has been delayed for a long time. The same thing happened in Indonesia, where the city metro is decades behind schedule. Within that, we have seen a lot of companies offering mobility solutions come to the fore.
My prediction is that you won't get this sort of fancy future where everything is electronic and everything is 100% automated. What you will get in Southeast Asia is that some of these solutions will be put in place first because the physical infrastructure can't keep up.
Kr: So you're saying innovation comes from the fact that we have more problems to solve. However, beyond the "super app" that everyone is talking about, what else can the region offer?
CT: We have more problems to solve and we have less baggage. You can say that we have a bigger gap to fill, but that gap isn't hindered by barriers of existing industry or stakeholders.
It's also fabulous that nearly every single government that we speak to is interested in working with other countries in the region. These governments are looking at ways to have a strong internet economy, and at the same time, ensuring that people are looked after. The trajectory is certainly in the right direction. What has often been overlooked is the relative stability that we have had for a while in Southeast Asia.
We're seeing a lot more sectors that are getting attention here. A lot of investors are looking at education—how you can maximize human capital is a very interesting area. Apart from ride-hailing, fintech, e-commerce, there's logistics, which is still a massive pain point. What we will see more is not just [new developments in] in-country logistics, but also more trading throughout the region, more supply chains, more custom clearance.
In reality, the Internet-of-Things is underrated. In Indonesia, there is more sustainable fish farming by applying Internet-of-Things, mobile-based solutions. In Vietnam, some startups have been looking at Internet-of-Things for sustainable, cleaner, and better prawn farming. I can tell you that investors are looking at this even though it might not be in the news.
Kr: Southeast Asia now has 14 unicorns. The report said there will be an inflection point in unicorn formation in the next five years. What will that inflection point look like? Should the region look beyond producing more unicorns?
CT: The inflection point's emergence comes down to ecosystem sustainability, which is where capital recycles—where real cash is returned to founders and investors to reward taking up an appropriate level of risk—and investment capital redeploys in a virtuous cycle. This will come most likely from secondary share sales and M&A exits to financial, strategic, or hybrid players, rather than IPOs.
You can't have a medium- to longer-term sustainable ecosystem without capital recycling. You're looking at the second- and third-time entrepreneurs, those who draw from the successes from previous exits. That's when the engine keeps running, and the fire keeps on burning.
Cultivating a unicorn isn't the only benchmark of performance. The benchmark of performance is capital being recycled—for a fund to return money to investors, not just produce a portfolio increase because of the next round's higher valuation. The measure of success is to see business founders become second- or third-time entrepreneurs, or to see to what extent people's lives can be improved. Having unicorns is great, but it's not the only thing that counts.
Kr: As we head into 2020, there are also many uncertainties. You wrote in the report that when the world sneezes, Southeast Asia catches a cold. What might that "cold" entail in the near future? 
CT:  We live in a very connected global economy. There are uncertainties that will just be bad in general, and investors will take longer to make decisions, or not make any decisions at all. We are entering an election year in the US and a lot of companies in the US will not look at purchasing, investing in, or exiting from Southeast Asian companies. The trade war, despite being good for Southeast Asia, does cause many uncertainties. There's also an issue around the IPO market. If those valuation aren't good enough for investors, they may not want to invest early on because they don't see an exit point. That's a big problem.
I think what happened with WeWork is very different from what happened in Southeast Asia. WeWork is a combination of bad governance, a lack of transparency, and a business model yet to be validated. But it does affect the mood and does impact the number of investors who remain present to support the ecosystem.
However, in our mind, we still believe that Southeast Asia is the best risk-adjusted technology bet for the coming decade. You saw the story unfold in China and India. In Southeast Asia, you have 700 million people, economies all growing at high rates, with low volatility so far for the past two decades. We believe that as technology investors, this is probably the best place to be. This is a real story of progress.
This interview has been edited for clarity and brevity.