Taiwanese travel startup KKDay on Tuesday announced that it raised USD 75 million in Series C round led by Cool Japan Fun and Taiwan's National Development Fund. Existing investors Monk's Hill Ventures and MindWorks Capital also participated.
The company will use the new capital for market expansion and to build out a new platform for travel operators, called Rezio, which was piloted in Taiwan and Japan since March 2020. The platform provides a range of services including an online store setup, real-time inventory management across different booking channels, customized vouchers for various booking scenarios, and integration with local payment services.
These features can be accessed on any mobile device, allowing booking management "on the go." KKDay claims that this service could reduce operational costs and increase efficiencies for tour operators.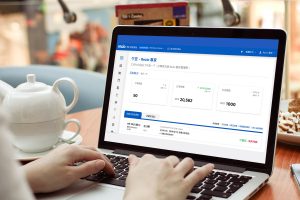 In the six months after its launch, 300 providers ranging from small to large scale operators have onboarded Rezio and served over 150,000 customers, according to KKDay. The company plans to add more functionalities and expand the geographical footprint in Asia.
"Rezio will offer long-term value to travel operators, activity providers, and most importantly, their end users—travelers," said founder and CEO Chen Ming-ming. The company further said it will waive up to six months of subscription fees for providers.
Founded in 2014, KKDay now boasts over five million users and has 10 offices across Asia. Since May, the company has seen a surge in demand for local travel with the opening up in certain markets, including Japan, Taiwan, and Hong Kong.