The travel and hospitality industries have come a long way thanks to new technologies and a more globally connected world, but traveling can still be a headache. Wait times for a response to an inquiry can be lengthy when support agents are overstretched. Arriving late at a hotel may mean being greeted by an empty front desk, delaying check-in.
It's clear that people will continue to travel, but doing so doesn't need to be complicated, neither for the guest nor the business looking to sell its products and services.
Singapore-based Trabble has developed a solution to help travel and hospitality businesses automate their operations, increasing revenue and guest satisfaction while lowering costs.
The solution is a software-as-a-service (SaaS) platform which automates processes that guests are a part of, across three phases — pre-trip, in-trip, and post-trip. It resolves bottlenecks that are common to the industry.
Before trips, guests may experience long wait times when inquiring about their bookings. Delays may occur during trips when guests need to queue for check-in procedures and concierge services. Check-out procedures may also feel impersonal as businesses rush to serve the next cycle of guests, overlooking upsell and engagement opportunities.
Trabble's platform addresses these issues to good benefit. For example, its chatbot feature can respond to guest inquiries and bookings instantly and around the clock, leading to less stress and a more enjoyable experience. Powered by artificial intelligence, the chatbot does not require human intervention and can translate inquiries and replies into different languages.
Since the omnichannel platform is automated, businesses can reduce costs, both in terms of wages and subscription fees for different types of digital services that each serve a different purpose. Its features are offered on a plug-and-play basis, allowing businesses to pay only for the features they use. On average, clients of Trabble have recorded a 35% increase in five-star guest satisfaction reviews and cut labor costs by 40%.
As Trabble's platform allows guests to communicate with businesses using their own mobile devices, physical contact between staff and guests is minimized to adhere with pandemic-related health and safety measures. Its Quic.Key feature enables hotel guests to complete a self-check-in process before arriving on-site, skipping the queues that guests often find at front desks.
Founded in 2016, Trabble has served approximately 2.4 million guests since its launch, and plans to scale to serve B2B mid-market segments starting in Q3 2022. The startup aims to close a Series A round soon to support its scale-up plan. Trabble's backers include Skylight Consulting, PT Prasetia Dwidharma, Gurtin Ventures, and accelerator Techstars.
Trabble comprises a team of 15 members with extensive experience. The startup is led by co-founders Ian Low (CEO) and Rys Bilinski (CTO), as well as Anthony Lau, who serves as the startup's COO. The team believes that Trabble can help the industries adapt to the changing norms of travelers.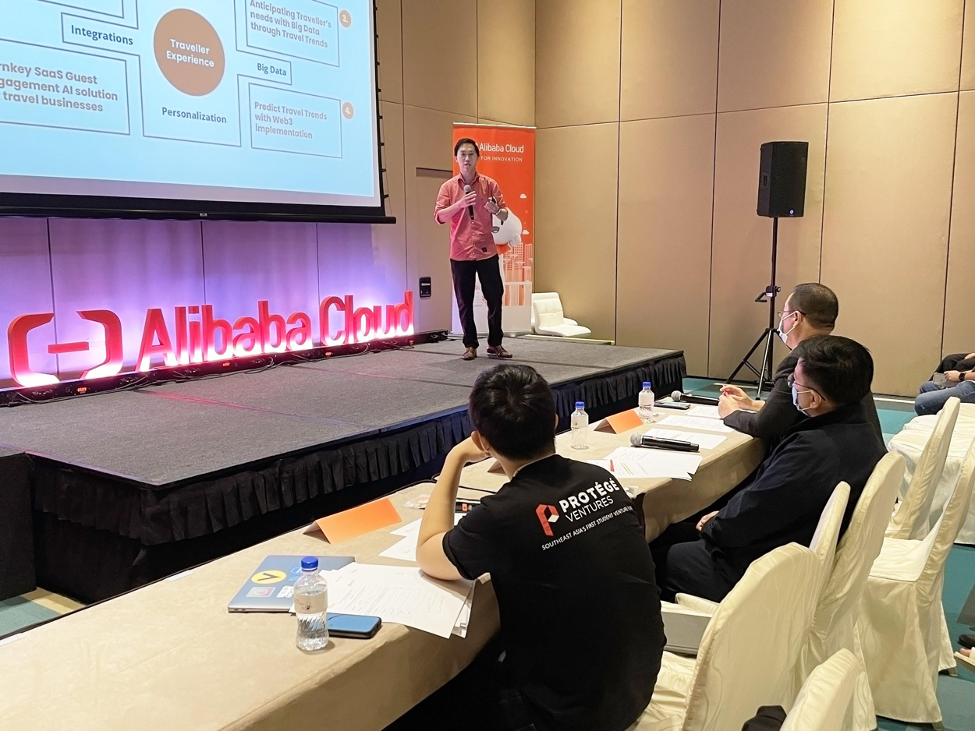 Trabble was a finalist at the Project AsiaForward Alibaba Cloud Global Startup Accelerator Singapore Demo Day, held on June 1, 2022, at the Singapore Expo.