Indonesian wedding services marketplace Bridestory has been acquired by Tokopedia, the country's largest e-commerce marketplace.
With a short video on Facebook, showing a romantic couple saying nice things about each other, Bridestory charmingly revealed the news that it "said yes" and that it is now "part of the Tokopedia family".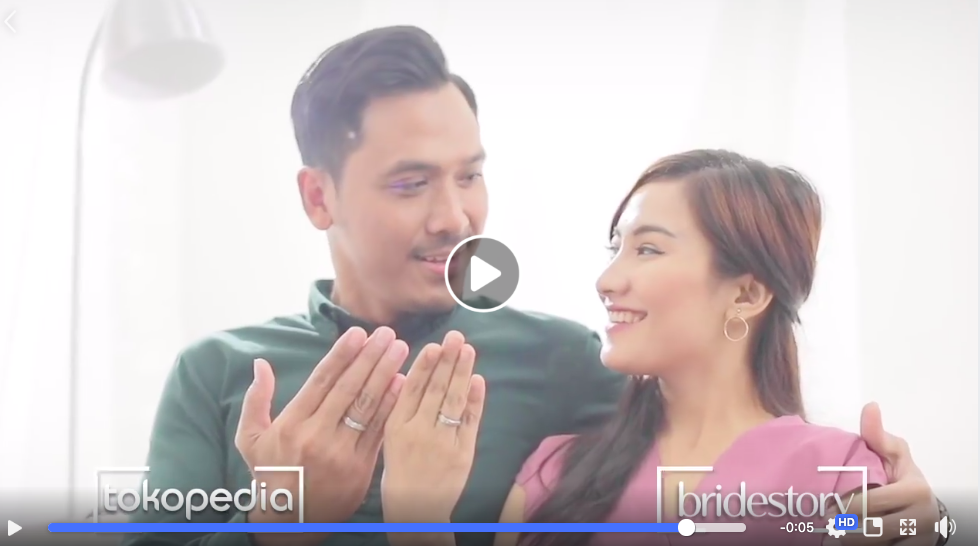 Rumors of the acquisition were first reported by Dealstreet Asia in May.
Bridestory co-founder and CEO Kevin Mintaraga confirmed the deal with KrASIA on Wednesday.
Indonesia's four tech unicorns, Traveloka, Tokopedia, Bukalapak, and Go-Jek, have been acquiring smaller startups for various reasons. Sometimes they need teams who can bring in certain technical skills, sometimes they want to accelerate their entry into new verticals by teaming up with niche players in that market. An example of the latter is Go-Jek's acquisition of event and ticketing startup Loket. This deal between Tokopedia and Bridestory could fall into a similar category.
In a press release shared the day after the video came out, the two companies clarify that Tokopedia has acquired all assets from Bridestory and its newer branch Parentstory, including physical and digital assets, intellectual property, and human resources. The parties did not disclose how much the deal was worth.
The sites will continue to operate independently, with Mintaraga becoming part of Tokopedia's management as vice president.
Tokopedia has raised almost USD 2.5 billion from investors like Sequoia, Alibaba, and SoftBank. With such huge funds to draw from it's likely that this won't be the last deal we see.
Bridestory has been around since 2014. It was funded by East Ventures and Venturra Capital, among others, but hasn't raised additional venture capital since its series A round in 2015, and hasn't disclosed the amount it raised. It targets the wedding market in Southeast Asia, linking up couples-to-be with wedding venues, wedding organizers, and all the vendors and service providers that are necessary to plan the big day. Parentstory, as the name suggests, has a similar concept but for parents-to-be. Bridestory shared that its platform has more than 20,000 vendors.