The Essentials
An ode to Apple
During Apple CEO Tim Cook's recent China trip, he visited a few local startups. Cook, who's at the helm of the world's largest company by market cap, dropped by Beijing-based Jinri Toutiao on Thursday, and joyfully tried out shooting short video clips on Douyin with Zhang Yiming, found and CEO of Toutiao, and some other online celebrities rooted in the app.
Our parent company, Beijing-based 36Kr, is one of the two only media invited for a short interview. Cook told us that the most challenging thing to be Apple's CEO, is that he's been challenged day in day out. And the challenges are not always the same. However, to him, the challenges are what makes for a fun and interesting job.
While escorting the company tour, Zhang Yiming expressed his gratitude to Cook for Apple. Zhang's Douyin, a short-video app, is the world's most downloaded iOS app in the first quarter of this year. Interesting, another high-profile Chinese entrepreneur and founder, Wang Xin, who recently finished a startup marathon and took his 8-year-old Meituan to HKEX, also paid his personal tribute to Apple and the mobile world it brought about.
On Meituan's debut day, Wang said that he wanted to "be especially thankful for Apple founder Steve Jobs, for bringing the new ear of smartphone and the subsequent mobile internet."
SEA and Beyond
India's Paytm is in talks to buy Alibaba owned UCWeb's Indian business, Alibaba is also the largest backer of Paytm, more here.
Indonesia's Go-Jek launches mobile voucher marketplace Go-Deals, looking to turn it into the largest of its kind in the country in the next six months, more here.
TNG, a Hong Kong-based digital payment startup acquires 60% of Tranglo from Ekuiti Nasional Bhd, the Malaysian state-owned PE firm, more here.
China Decipherer
Morningside Venture Capital raises a new USD fund with over 1 billion commitment, the new fund will be backing Chinese early-stage tech start-ups in the social networking, enterprise services, artificial intelligence, biotech, healthcare, education, e-commerce, mobility and housing-related industries, more here (link in Chinese).
Alibaba merges two subsidiaries to form a new local life services platform, driving up the competition with newly-listed Meituan, more here.
Never sit on your laurel. Alibaba-backed Hello Chuxing launches ride-hailing pilots in 3 Chinese cities to test the water and rattle already beleaguered Didi, looks like there is a new fight to pick, more here (link in Chinese).
IPO
Tencent Music put on hold its IPO – supposed to happen mid-Oct – to at the earliest this November, a good call to avoid falling prey to the current global market turmoil, more here.
Diagram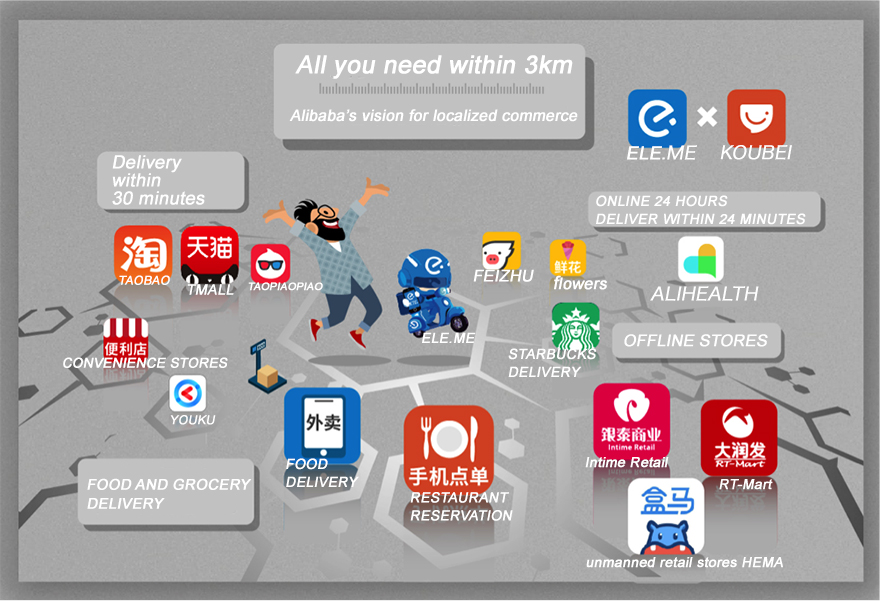 Before you go
Friday night again, so, yay? TGIF? No, we entrepreneurs don't sing the hymn for the weekend, we want to make sure we have quality and fruitful weekends, and here are nine takeaways, read on and see you all next Monday.