Kuaishou has regained some momentum beyond its home market China, with the number of average monthly active users overseas exceeding 100 million in the first quarter of 2021 and reaching 150 million in April, according to the company's latest financial results released on May 24.
One of the company's overseas video-sharing apps, Zynn, also made a strong debut abroad, reaching the top spot on iOS app charts in the US, surpassing TikTok, HBO Max, and Zoom less than 20 days after its release.
The newfound popularity contrasts with Kuaishou's four-year history of troubled overseas expansions, which have been littered with challenges and underwhelming results. The company's international short-video app, Kwai, has long lagged behind ByteDance's TikTok.
A checkered history abroad
Kuaishou first made its way abroad in May 2017, launching Kwai in Thailand, Indonesia, South Korea, and Russia. The app picked up some traction, especially in South Korea, where it was downloaded 10 million times in less than a month.
But this brief international success was short-lived for Kwai, as ByteDance's acquisition of Musical.ly in November 2017 spawned TikTok, which would quickly climb through the rankings of global entertainment app charts. After establishing solid operations in North America, TikTok began targeting Southeast Asia, where Kwai had built its initial overseas user base.
By January 2018, TikTok topped the overall app store rankings in Thailand, and in May that year, it ranked first on app charts in Vietnam.
At the same time, Kwai's popularity waned in markets like India, where the number of daily downloads dropped below 10,000 in August 2018, while Kwai fell to 35th in the South Korean app charts. In December 2018, Li Xinhua, Kuaishou's head of international markets resigned, and by August 2019 a large number of Kuaishou's employees working on the international business left the company on their own or were transferred, leaving the firm's overseas initiatives in a desolate state. At the same time, TikTok had surpassed 200 million daily active users, still with strong roots in North America.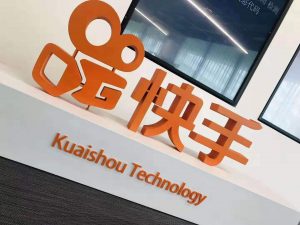 Perseverance in cracking markets outside of China
In September 2019, Kuaishou reorganized its international business off the back of a recruiting spree. The company launched a short video app called UVideo and a video editing tool, MV Master, in India, but after a year, both products failed to break into the country's top 20 free apps.
Disheartened but not defeated, Kuaishou designed and launched another app for overseas markets, Snack Video, on Google Play in April 2020. Compared to Kwai, Snack Video was a hit, especially in India. The app had accumulated 150 million MAUs in India by November 2020 before the government banned 43 Chinese apps, including Snack Video, in a major setback for Kuaishou's most successful international product so far.
Then, in May 2020, Kuaishou released Zynn, a social video app that took off in large part due to its cash rewards for users. Zynn would pay users USD 10–20 for different actions, like downloading the app, referring a friend, and watching a certain quantity of videos. Zynn was soon removed from app stores in the US, which the company claims was because it hosted content that was ripped from other platforms. When Zynn returned to app stores in July 2020, the controversial "free cash" marketing strategy was curtailed.
Despite the challenges, Kuaishou remains determined to break into overseas markets. The company hired Qiu Guangyu, a former executive with Didi's international business, to run its overseas operations at the end of 2020, and then brought on former Facebook engineering executive Wang Meihong as its head of overseas technology in April this year. The company is now targeting Southeast Asia and South America as regions where it can grow its presence outside of China.

KrASIA Connection features translated and adapted content published by 36Kr. This article was originally written by Chang Weiqian for 36Kr Chuhai.