Beijing-based ByteDance is best known for its viral short video app TikTok, popular among teenagers who use the app to post goofy videos of themselves lip-synching to music or pulling stunts. But now that it has conquered the short video market, the company is looking to a younger demographic for its future growth: children of preschool or early primary school age.
Since last month, the Chinese tech powerhouse has launched two apps—GuaGuaLong English, which aims to teach two- to eight-year-olds in China the language, and GuaGuaLong Mind, which focuses on teaching mathematics to children between three and six years old.
GuaGuaLong is the name of its AI-powered "tutor" that serves as the mascot for both apps. The character, who takes the form of a cartoon dragon, can interact with children and guide them in their studies. For example, it can detect when users are pronouncing words incorrectly on GuaGuaLong English.
ByteDance, the world's most valuable startup with a valuation of more than USD 75 billion, looks like it is betting big on the concept. Two of the company's educational affiliates have registered more than 200 "GuaGuaLong" trademarks since 2018, from "GuaGuaLong coding" to "GuaGuaLong calligraphy," according to China's National Intellectual Property Administration.
The GuaGuaLong apps are only available in the China market, a ByteDance spokeswoman said, adding that the company "will continuously explore different possibilities of applying technology and innovation to education."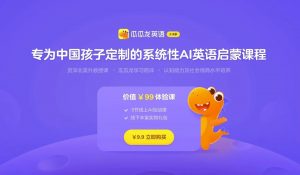 The company's exploration into the online education sector can be traced back to as early as 2017, but its renewed push coincides with a national spike for online schooling caused by the COVID-19 pandemic, with schools closed and students forced to stay home.
China's online education market is projected to be worth 453.8 billion yuan (USD 64 billion) by 2020, according to a report by iiMedia Research, which also estimated that the number of K–12, or from kindergarten to high school, online education users will reach about 37.7 million by this year.
In an open letter to mark ByteDance's eighth anniversary in March, company founder Zhang Yiming singled out education as a strategic new business direction for the company, without mentioning gaming and sectors that it has also been exploring.
"[The online education] market is huge," said Xu Fanlei, vice general manager of Shanghai-based consultancy iResearch. "Even if latecomers end up only taking a small part of the market, it is still relatively big."
The market is also "fragmented," with the three or four largest players, including New Oriental Education and TAL Education Group, taking up less than 5% of the market share in online education for K–12 students, Xu said.
This fragmentation could allow latecomers such as ByteDance to consolidate the industry and become top players, according to Xu. "The industry is far from its final game," he said, adding that there remains a large untapped market, especially in smaller third- and fourth-tier cities.
US-listed New Oriental reported a profit of USD 137.7 million in the third fiscal quarter ended February 29, up by 41.4%. The company's decision to move all of its offline classes in China to livestreamed online classes from end-January "has played a fundamental role in cushioning the impact [of the pandemic] on our service and operation," said Michael Yu, New Oriental's executive chairman.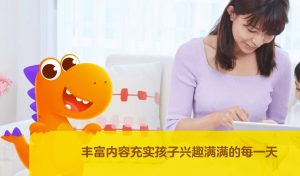 Both New Oriental and TAL, its largest competitor, did not respond to questions about the impact of tech giants like ByteDance entering the online education industry.
ByteDance is not the only big Chinese tech firm eyeing a slice of the online education pie. Companies such as Alibaba Group Holding, Tencent Holdings, and Huawei Technologies have also been developing their own e-learning tools, and when schools shut due to the pandemic earlier this year, they stepped forward to offer free online classes for students of different levels.
ByteDance has a particularly intense rivalry with Tencent, with the two companies squaring off in more areas including social media, telecommuting and gaming lately.
For example, Tencent announced in January that WeChat was testing a short video feature, leveraging its 1.2 billion monthly active users to expand into ByteDance's home turf, while the latter has also been expanding into areas previously dominated by Tencent, such as online gaming.
Local news outlets have pointed out that GuaGuaLong English shares some similarities with Zebra AI, an English-learning app developed by Tencent-backed startup Yuanfudao.
Both apps target kids aged two to eight, feature animated characters that serve as AI teaching assistants, and have similar pricing plans—monthly plans at 289 yuan and annual plans at about 2,600 yuan, according to Chinese tech news platform 36kr.
Yuanfudao and Baidu-backed Zuoyebang, which also has a similar AI education product, declined to comment on rivals.

Analyst Xu said ByteDance could gain an edge in the industry through its expertise in livestreaming, a major feature of its mainland Chinese version of TikTok, Douyin.
"ByteDance can quickly leverage its existing livestreaming functions to enter this market and compete," he said, adding that a sense of immersion is important for learning, and "so far the best online solution to that is through livestreaming".
However, he said that even with livestreaming, students are still facing a screen: "Given the same conditions, livestreamed courses won't be as good as the offline ones."
ByteDance's existing online education offerings, aside from GuaGuaLong, include English-learning apps Gogokid and Open Language, as well as Qingbei, an online classroom for K–12 students covering a range of subjects.
Despite its multiple attempts, however, none of ByteDance's online education apps have become market leaders. Its best-performing app, Open Language, ranked around 70th in the education category on China's App Store, while Qingbei came in at 450th place as of Monday, according to App Annie.
Yu Bin, an independent internet analyst and blogger, said ByteDance's mistake was that it put too much emphasis on promoting the apps and gaining traffic in their early stages, rather than focusing on the quality of the courses and services. In this, the company "won in superficial aspects but lost in the essential aspects," Yu said.
For example, ByteDance aggressively promoted Gogokid on Douyin, hired Chinese A-lister Zhang Ziyi as brand ambassador, and sponsored two famous television shows to promote the platform in its early stages.
Gogokid laid off employees in April last year, according to domestic media outlet China Entrepreneur, although a ByteDance representative said this was to optimize staff within a "normal range" during the performance appraisal period. Another similar ByteDance platform, aiKid, also failed to gain ground in the industry and has not been updated since December 2018.
The new users attracted from apps catering to the masses like Douyin may not be targeted customers, Yu said, adding that the largest companies in the online education sector each specialize in certain subjects and teaching methods.
But Zhang, ByteDance's founder, said he is in no hurry for the company to achieve success in the online education space.
"Of course [before we achieve success] we should have a deeper understanding first," Zhang wrote in his open letter marking the startup's eighth anniversary. "Starting a new business is no easy job."
Alibaba is the South China Morning Post's parent company.
36Kr is KrASIA's parent company.
This article was originally published by South China Morning Post.