Tiki is Vietnam's second largest e-commerce platform by traffic. Monthly web visits to Tiki stood at 33.7 million, surpassing even Alibaba-owned e-commerce giant Lazada, which had 28.3 million visits, but trailing behind Shopee with its 38.5 million visits, according to market research company iPrice's latest statistics.
Founded in 2010 by Vietnamese founder Tran Ngoc Thai Son, Tiki started out as an online bookseller and soon ventured out to sell products across 26 different categories. And it now has powerful allies of its own. In 2018, Chinese e-commerce powerhouse JD.com led a Series C investment round on Tiki alongside Vietnamese unicorn tech company VNG.
Vietnam's e-commerce sector has been growing at a phenomenal rate of 25%. Even with additional new player such as Voso by Viettel and despite recording losses in recent years, Tiki is still considered the highest potential home-grown player in the e-commerce battle against the two regional powerhouses: Shopee and Lazada.
KrASIA talks to Tiki's chief business officer Kartick Narayan about how Tiki has been trying to win over Vietnamese e-commerce consumers.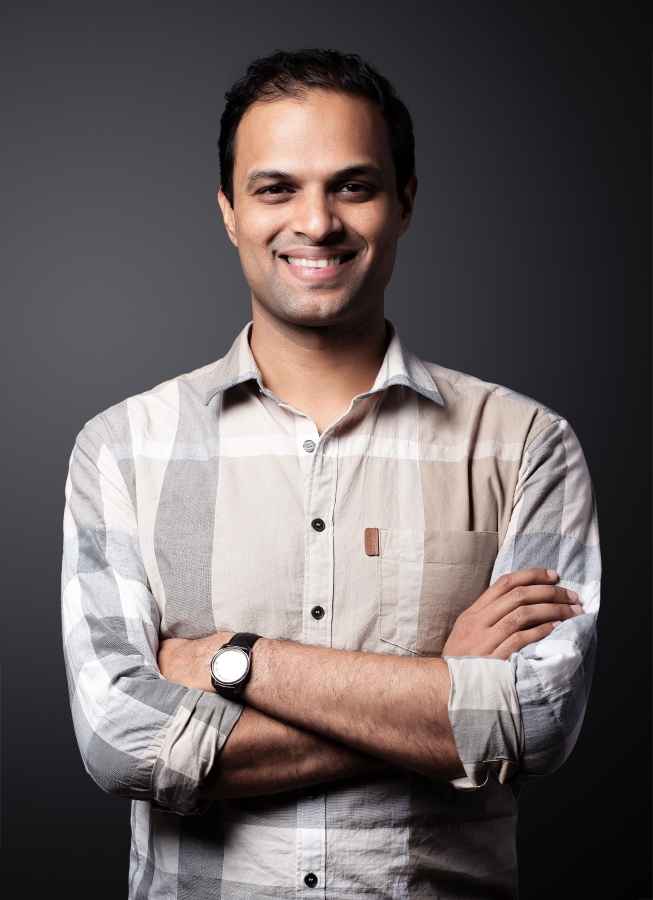 KrASIA (Kr): There have been reports about Tiki looking to raise more than USD 100 million USD in an upsized funding round from several investors. If this happens, will Tiki focus on the domestic market or expand beyond? 
Kartick Narayan (N): Southeast Asia's Internet economy is projected to reach 240 billion USD by 2025. However, e-commerce penetration of retail in Vietnam is well under 2 percent currently. If and when we are able to raise additional capital, our focus will be to delight our Vietnamese customers with our differentiated set of services such as TikiNOW (delivery within two hours) or TikiSave (paid subscription) and several other new programs that are not only unique in Vietnam but also in the region. We will prioritize international expansion once we have fulfilled our mission in Vietnam.
Kr: The competition in Vietnam's e-commerce space is now primarily Tiki versus the two regional powerhouses: Lazada and Shopee. How has Tiki been able to leverage its local know-hows to stay competitive?  
N: We focus on delighting our customers more than what our competitors are doing. That being said, in a market like Vietnam, local context is extremely important. At Tiki, we have the perfect mix of a local team who can bring local context as well as expat talents from companies like Amazon and Coupang from South Korea which have seen the development of e-commerce at a large scale. This mix of talents along with our differentiated set of product features have translated into tremendous growth for Tiki and we still have a long way to go.
Kr: Vietnamese consumers are very price sensitive and also still prefer paying in cash even for e-commerce purchases. Do you see such trends to be reversed in the long run?
N: Customers around the world care about low prices, vast selections, and speedy delivery. We work hard to ensure that our customers always get the best prices while still balancing convenience and consistent delivery. Cash is still a major form of value exchange in Vietnam. This will change with time as more cashless solutions become available to displace cash. Tiki is well positioned to serve both customers who prefer to pay with cash as well as those that want to use credit cards and e-wallets. Our online payment percentage is four times as high as that of the biggest e-commerce company in Vietnam.
Kr: Do you think it's better for Vietnam's e-commerce market and consumers to have one or two major players such as in the case of China's Alibaba and JD or a lot of smaller players to compete? 
N: The retail market is very big in Vietnam and this is not a market where there needs to be just one winner to serve the entire customer base. However, in the long term, there will be consolidation in e-commerce and retail. Companies such as Tiki –that have been focusing on a differentiated customer experience and keeping customer trust–are the ones that will be able to draw repeat purchases from customers.
Kr: It's well-known that Tiki has followed Amazon's business models and services, most notably with the delivery service within two hours. How has Tiki adapted to the local market when bringing similar services to Vietnamese consumers? 
N: Like Amazon, we always put our customers first. This means that we focus on building businesses that solve customer pain-points. We don't believe in building an arbitrary business and then finding customers for that business. In a market like Vietnam, we are increasingly finding that customers value convenience over several other factors during purchase consideration. Therefore, paid subscription services have seen a very high adoption rate.
Kr: In the long-run, what kind of exit scenario, going public or being acquired, do you think Tiki will head toward?
N: We are open to all possibilities but we are more focused now on delighting our customers with our differentiated services rather than thinking about exit scenarios.
The interview has been edited for clarity.