To make informed decisions about how to enhance customers' shopping and dining experiences, or when to launch sales and promotions, shopping malls around China are using artificial intelligence (AI) solutions to collect and analyze consumer behaviors.
The Guangzhou K11 Art Mall, for instance, has recreated a centimeter-level 3D map of the complex to easily locate and monitor every area, store, and counter, thanks to a set of AI cameras installed in the building. Mall operators can then obtain real-time foot traffic data about how many customers entered the shopping hub, where they went, how long they have stayed, what they bought, etc.
The mall also has set an array of smart screens around the building that provide services like navigation maps and personalized store recommendations to customers. Users can also open a three-dimensional navigation map on their phones after scanning a QR code from the smart screens, which will lead them to the desired stores, while offering coupons and other promotional information.
"The rapid development of the internet in China has forced offline business owners to fine-tune their operations on the basis of data, and we're building the infrastructure for their digitalization," said Lin Yuanqing, the founder of Aibee, a Beijing-based AI as a service (AIaaS) startup behind the technology.
The company provides a suite of solutions to digitize brick-and-mortar retailers' operations through technologies such as computer vision, speech recognition, big data analytics, and robotics.
Before founding Aibee in 2017, Lin, a Ph.D. alumni from the University of Pennsylvania, served as head of Baidu Research labs, a division of China's largest search engine firm, Baidu, where he also worked as director of the company's Institute of Deep Learning.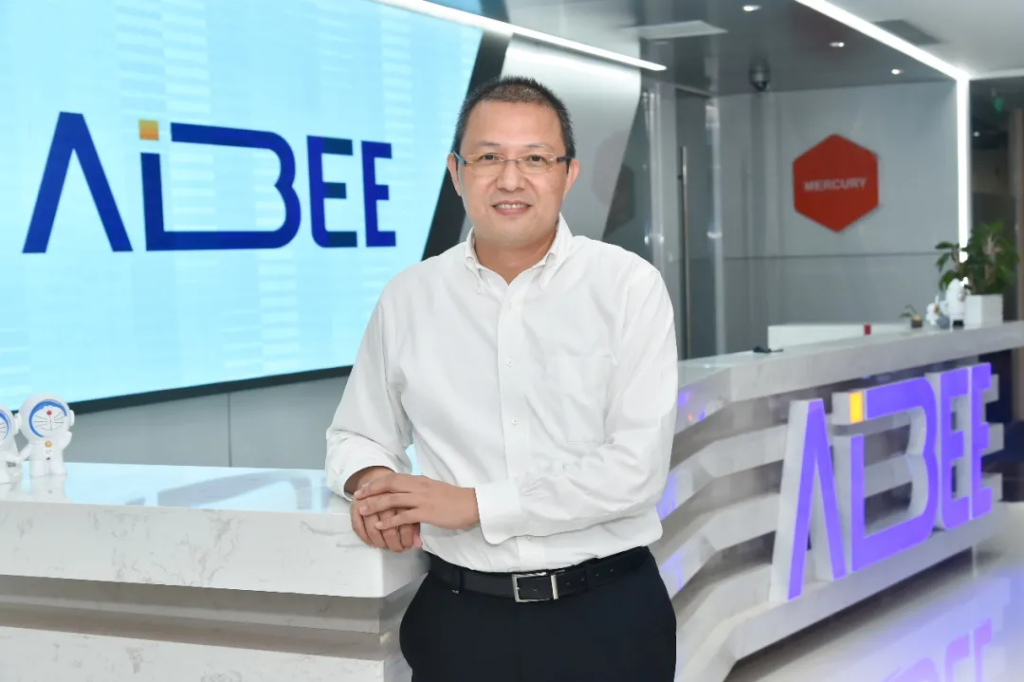 Digitizing offline retailing
Lin explained that Aibee digitizes "space, people, and products," to offer its services to retailers, including malls, stores, airports, and tourism attractions. The firm employs over 500 staff in offices in Beijing, Guangzhou, and Shanghai in China, while it also has two offices in Seattle and Silicon Valley in the US dedicated to research and development.
Lin believes the digitalization of the physical retail industry is an "irresistible" trend. "In other words, we want to apply to the offline retail industry some operation management methods that we have figured through online shopping in the past years," he told KrASIA.
Among the firm's offerings is a digital parking system that allows customers to reserve spots in advance and then find their cars thanks to digital maps. For the travel industry, Aibee markets a visitor tracking system that allows visitors to enter tourist locations via a face scan, while in airports, it has installed smart screens to allow users to check flight information, browse for shops, and connect to the internet.
Aibee's revenues come from sales of products and "tailored" services, according to Lin. Aibee provides its services to about 100 large shopping malls around China and counts more than 15 commercial real estate operators as its clients, including K11, Red Star Macalline, China Overseas Property Limited, and Wanda. However, the firm is yet to reach profitability, according to its founder.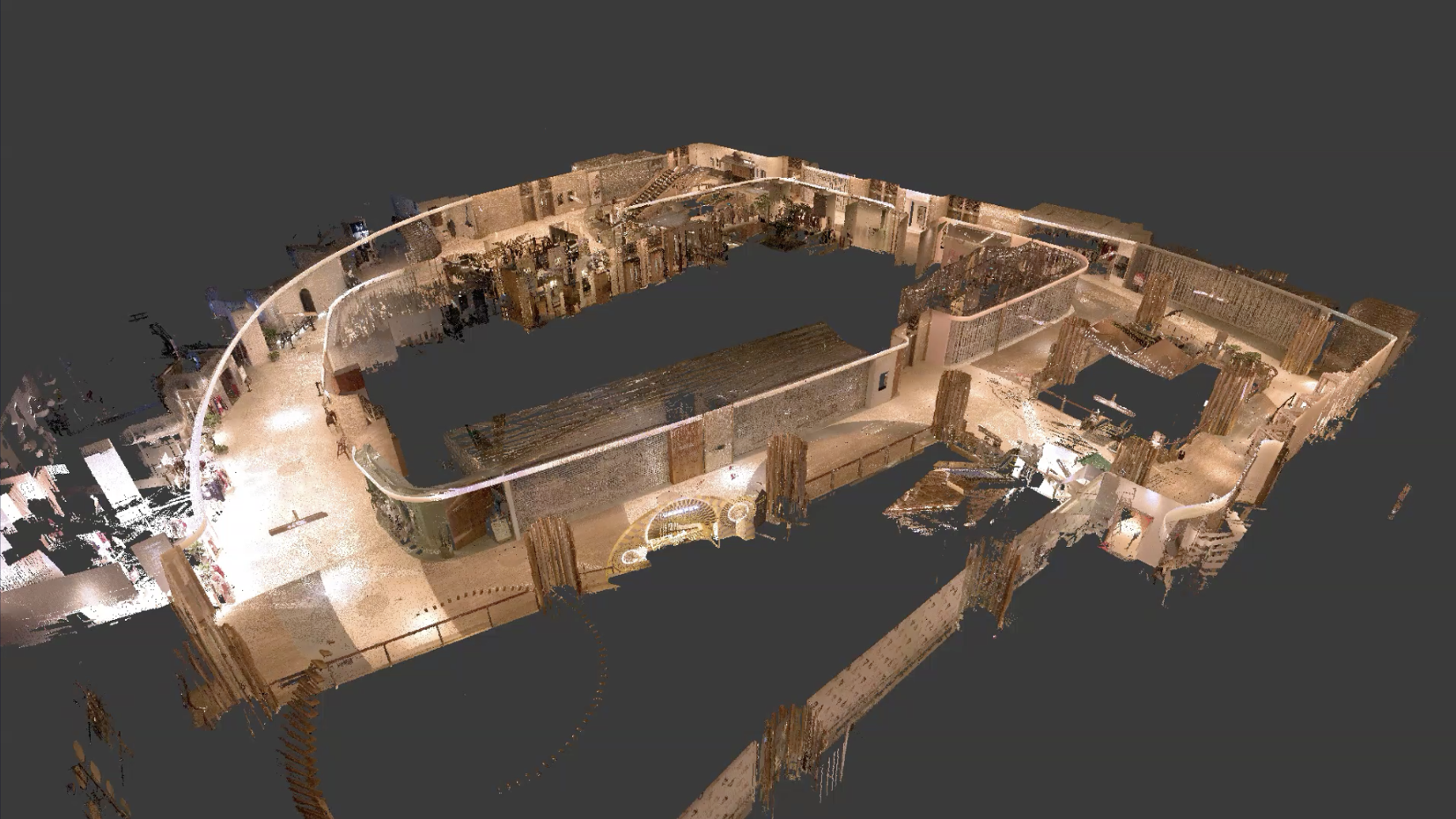 Pandemic as an accelerator
Speaking of a turbulent 2020, Lin said his firm had also suffered collateral damage, as physical retailers shut down for a long period and shopping dropped significantly. However, the rebound came quicker than expected.
The pandemic made more enterprises realize the importance of digitization, Lin mentioned. "Most top physical retail companies consider digitization as one of their key corporate strategies, and this is a big opportunity for us."
As privacy has become a frequently discussed matter in AI development, Lin emphasized that Aibee's services strictly adhere to local regulations by not collecting personally identifiable data and storing data locally instead of uploading information to cloud services. The firm has also obtained pertinent certifications to ensure privacy management, he said.
Other competitors in the sector are AI startup SenseTime and data analytics firm Zhima Tech, yet Lin says his company's comparative advantage lies in its tailored services and original product development. About 70% of Aibee's team is dedicated to R&D, Lin said.
In December 2019, the company secured USD 74 million in a Series A1 financing round led by ClearVue Partners and Singularity Power Capital (SPC), with participation from GSR Ventures, Chow Tai Fook, and existing investor Sequoia Capital China. In total, Aibee has raised USD 170 million so far. The firm is planning an upcoming Series B round later this year.
"Based on the technology and experience accumulated in the first three years, I think 2021 will be a year of rapid expansion for us in the market," Lin said.
This article is part of KrASIA's "Inside China's Startups" series, where the writers of KrASIA speak with founders of tech companies in the country.