On the eve of Chinese New Year in 2015, as Tencent and Alibaba vied for dominance in the mobile payments sector, adoption grew at a staggering rate. Tencent had a plan to outrun Alipay: make an appearance on the small screen at a critical moment. The company leveraged China's most-watched television program, CCTV's Spring Festival Gala, to debut its digital red packets via the increasingly ubiquitous social app WeChat.
It worked. WeChat Pay gained around 200 million users in the two days following the event.
Fast forward to 2021, two new tech giants with familiar roots in social and e-commerce are competing for the same spotlight of the Spring Festival Gala, which attracts over 1 billion viewers each year. Beijing-based ByteDance has established itself as a titan in China's digital advertising market with smash-hit domestic apps Jinri Toutiao and Douyin, all before the company's tenth anniversary.
Meanwhile, social e-commerce player Pinduoduo, founded in late 2015 in Shanghai, has emerged as a force in China's hypercompetitive e-commerce market, going toe to toe with formidable incumbents like Alibaba and JD.com.
China's digital economy is coming off a 2020 performance that carried the nation to positive GDP growth for the year, the only major economy to do so, so it's fitting that two of its most promising young tech giants were vying for red packet sponsor status on the most popular TV event in China.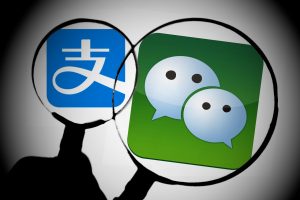 A horizontal step into payments
As ByteDance and Pinduoduo mature, both have sought to create more extensive ecosystems for their users and data, and this has meant extending into the mobile payments sector. Pinduoduo launched Duoduo Pay in December for its 730 million users. The service was set to receive a boost as the company was chosen as an exclusive red packet sponsor for the Spring Festival Gala before a controversy over the firm's treatment of employees derailed the arrangement.
After Pinduoduo's harsh management of staff became a topic of viral debate following the death of a 22-year-old software engineer, officials stripped the company of its sponsorship, and ByteDance's Douyin stepped in as a replacement.
Douyin Pay, which was unveiled just weeks ago, comes in the wake of short-video rival Kuaishou's USD 5.4 billion initial public offering (IPO) in Hong Kong. Kuaishou has shown a greater ability to convert users to e-commerce transactions, and the firm acquired its payments license in November 2020.
Douyin Pay's selection as red packet sponsors for the annual gala means that starting on February 11, ByteDance's payment method will see a surge of new users logging on to claim digital gifts.
For a company that has built its core business on retaining users, the Spring Festival Gala could be just the impetus Douyin Pay needs to compete in a mobile payments landscape where over 90% of the market is walled off by the Ant-Tencent duopoly.
"China's digital markets are still growing, and still have the potential for tremendous growth. There is no rule that says WeChat Pay and AliPay will always control 94% of the mobile payments market," Rich Turrin, a Shanghai-based fintech consultant, told KrASIA.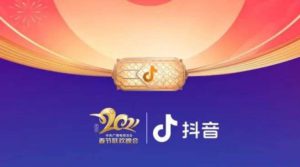 Monetizing different groups
While each company seeks to further monetize its vast user base, Pinduoduo's platform is rooted in executing purchase transactions, while Douyin's short-video model has made sales conversions difficult to come by.
Despite boasting more than 600 million users in China, Douyin has struggled to monetize its user traffic outside of advertising. Douyin Pay can offer a much-needed new revenue stream for China's TikTok-equivalent.
"For ByteDance, the logic of putting together a payment system makes perfect sense," Turrin said. "People are using Douyin to sell and influence, and having a payment network directly attached to their short-video product serves a very similar role as WeChat, which attached a payment system to a social network."
The user groups of the two companies also differ vastly in age and location. Douyin has taken hold in China's urban centers, with young people glued to their smartphones as algorithms present targeted content littered with ads.
"With the move into payments, Douyin is trying to ensure that they are critical and important to the lives of ordinary Chinese," Turrin said.
Meanwhile, Pinduoduo's rise from a plucky startup to a member of the Nasdaq-100 with a market cap of over USD 200 billion has been built on the burgeoning consumption power of Chinese communities in lower-tier cities and rural countryside.
"Pinduoduo has to show their users why they are relevant, beyond just giving them a better deal and saving. If you've got a person buying or selling vegetables to save money, then they're happy, but it's not enough," Turrin explained.
The Shanghai-based e-commerce firm has recently buffed its operations in grocery group-buying, also leveraging livestreaming sales function DuoDuo Live with a focus on farm-sourced goods.
"While it's a good start, you also have to show that they are part of a community," Turrin said.
A new fintech landscape
Sweeping regulations on Chinese fintech companies, particularly in the wake of Ant Group's scuppered public offering, have tightened the rules on technology companies and curbed their ability to encroach on conventional financial institutions.
While the rules have wiped more than USD 100 billion off of Ant Group's valuation, they were accompanied by a wave of antitrust regulation aimed at China's tech sector in the name of maintaining healthy competition.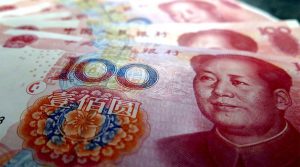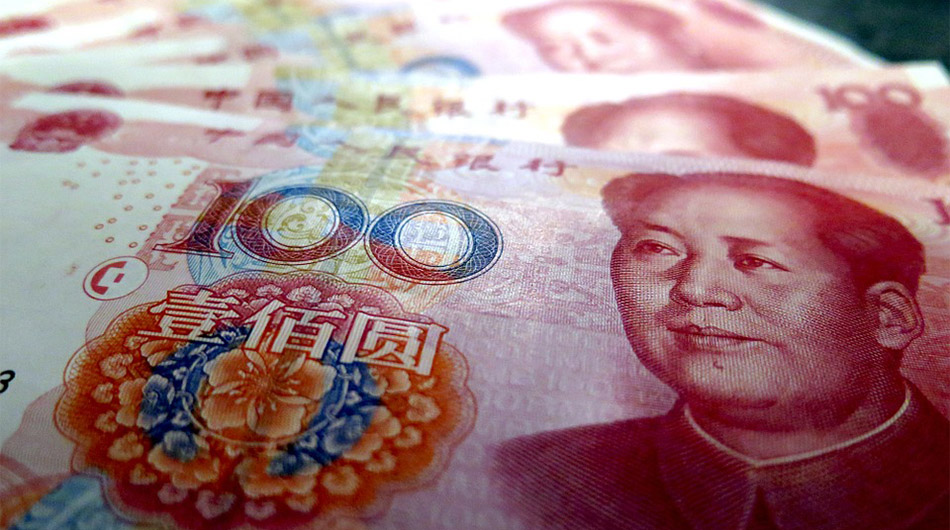 Could this provide a more fertile market opportunity in mobile payments for ambitious entrants like Douyin and Pinduoduo?
History would suggest that dislodging the Ant-Tencent duopoly is no mean feat, as fellow internet giants JD.com and Meituan's own payment methods have struggled to gain traction, even when free cash is involved. The People's Bank of China is currently running its latest digital yuan trial in Beijing, distributing RMB 10 million (USD 1.6 million) through JD's mobile payment service.
But going forward, Turrin suggests that the state-backed currency can encourage more digital payment players in the sector—a fundamental adjustment in the underpinnings of payment tools. "We are going to be moving into a new world of the digital yuan, where the currency is not controlled by the wallet company provider, and we can use it on any wallet we want," he said.