Rumours after rumours, Elon Musk's Tesla has finally announced its plans to open a 500,000-car factory in Shanghai, China, a deal made in partnership with the municipal government in the Chinese city.
This deal has been years in the making, with Musk meeting with policymakers in Beijing and Shanghai regularly.

China has always been a big market for Tesla, accounting for nearly 20 per cent of its revenue in 2017. As of January 2017, the company exports between 800 to 1,000 cars to China every month, according to Bloomberg. Its first store in China was opened in 2013 in the country's capital Beijing.
Dubbed Gigafactory 3, the new Shanghai factory will be Tesla's first plant outside of the US, which currently embroiled in a trade war with China. It will carry out research and development, manufacturing and sales roles. Its first Gigafactory, a facility spanning across 3,200 acres, broke ground in June 2014 in Nevada, USA. The second one was built in New York, USA.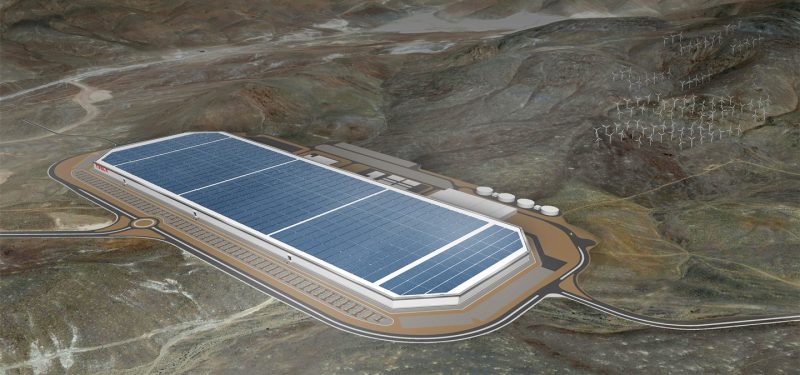 Construction is expected to take place in the near future after the company finishes securing all approvals and permits required, said a spokesperson. Following which, it will take another two years before Tesla can start producing cars in that particular facility, and another three years before reaching its production goal for the Chinese market.
The prices for an imported Tesla vehicle will also be raised in China, given the ongoing Sino-American trade war and an increased tariff tagged to US automobiles.
Ying Yong, the mayor of Shanghai, said in a release that the Chinese first-tier city will "give full support to the construction of Tesla's factory and strive to create a better environment and provide better services for the development of various enterprises in Shanghai, including Tesla."
"We've been impressed by the beauty and energy of Shanghai and we want our factory to add to that," shared Musk.
Tesla's position in the Chinese electric vehicle market is enviable, given the cultlike following around series entrepreneur Musk coupled by a more tech-savvy young generation, but it will also face and bring massive competition to its local counterparts.
While 96 per cent of all electric vehicles manufactured and sold in the country in 2017 are Chinese, wrote Michael Dunne, the co-author of Three Revolutions: Steering Electric, Shared and Autonomous Vehicles To A Better Future, foreign corporations wanting a piece of that pie will become increasingly common in a few years' time, giving local producers like BYD, Beijing Electric Vehicle Corp, ZhiDou, Shanghai Auto and Zotye a good fight.
Another Chinese electric car maker to watch would be Xpeng Motors, an EV startup backed by Alibaba and sometimes hailed as China's answer to Tesla, looking to raise $1.6 billion to overtake its competitors.
Editor: Ben Jiang