Tencent's WeChat has been long called the super app of China, thanks to the plethora of services it offers and the 1 billion monthly active users (MAU) it boasts. And the Chinese social media and gaming giant is taking the definition of a super app to the next level, as it reveals that under its mini program platform which is rooted in WeChat, it has notched up 200 million daily active users (DAU) and one million apps.
WeChat, in addition to integrating 3rd party services to its platform, has nurtured a new app store-like ecosystem that is open to all developers.
In comparison, Apple's iOS App Store to date hosts 2 million apps while Google Play has 2.1 million.
WeChat's mini programs allow users to access services via the native WeChat platform without having to install new apps that take up the phone's storage.
This initiative began in January 2017. Some of the companies that have jumped on the bandwagon in partnering WeChat include ride-hailing app Didi Chuxing, e-retailer JD.com, group buying platform Pinduoduo, and bike-sharing app Mobike. Brick and mortar businesses, from cafes to salons, do so to reach out to nearby customers who use the location feature to find deals and recommendations.
Even American search engine giant Google, which is considering returning to China after a hiatus, has launched such a program on WeChat's marketplace.
Ranking the top 100 mini programs on WeChat (in Chinese), research firm Analysys.cn said in March 2018 that the most used app is local game Tiao Yi Tiao (跳一跳 which literally translates to 'Jump'), followed by Tencent's own game Huan Le Dou Di Zhu (欢乐斗地主 which literally translates to 'Happy Landlord') and then Pinduoduo.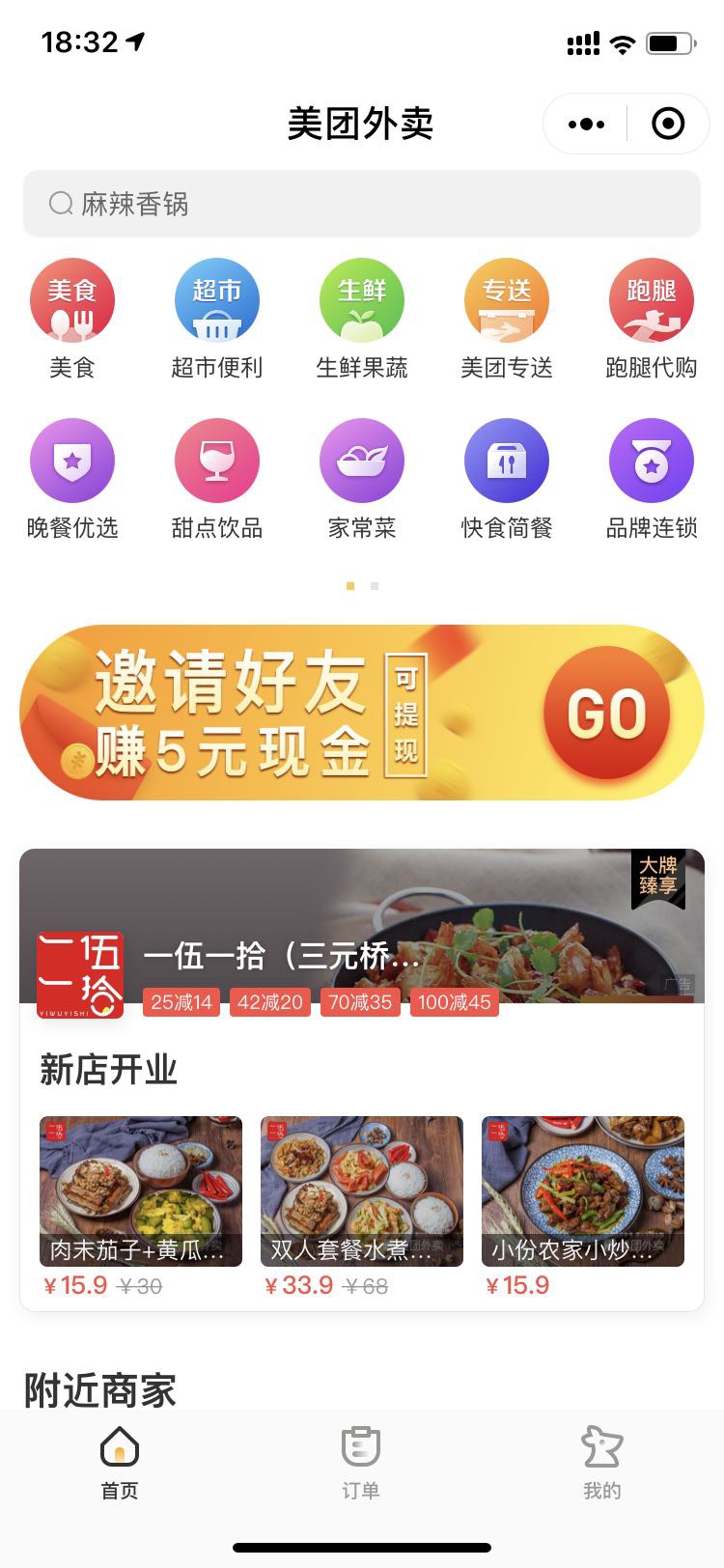 The appeal goes both ways. For other businesses, WeChat is the dominant instant messaging app in China, home to the bulk of its billion monthly active users, as of March this year. Having a presence on WeChat's mini program market will help these firms further their reach to both existing and prospective customers.
For WeChat, such a feature will cement its position as a super app, a platform that people interact with in a frequent manner across various needs. This then boosts consumer loyalty, creating a barrier to entry for rivals in the market and helping Tencent keep its coveted position domestically.
In efforts to keep the mini program experience as catered to the end-user as possible, such programs are specifically built for the WeChat platform and are small in size, limited to 10 megabytes. As opposed to native apps, which can be downloaded via the respective App Stores like Google Play or iOS, these programs running on WeChat are likelier to run faster than their native counterparts.
But WeChat isn't the only company out there operating a mini program market. Others include Alibaba and Baidu. Alibaba, for instance, has launched such a feature on its Alipay platform, integrating other brands including those under its umbrella like food delivery apps Koubei and Ele.me.
According to SCMP, Alipay's mini program has bagged 300 million users since it started last September, and has added 20,000 such apps on its platform. Baidu, on the other hand, has garnered 100 million monthly active users in two months for its mini program market, as reported by Business Chief in September 2018.
Editor: Ben Jiang