Shenzhen-based tech giant Tencent (HKG: 0700) is set to wholly acquire China's second-largest search engine Sogou (NYSE:SOGO) at a transaction price of USD 9 per share, according to an exclusive 36Kr report.
Prior to the deal, Tencent owned a majority stake of 38.71% in Sogou, which resulted from Tencent's USD 448 million investment back in September of 2013. Sogou's next largest shareholder is the Chinese internet and search company Sohu (NASDAQ:SOHU) with a 33.4% stake.
Tencent and Sogou have been involved in business cooperation dating back to 2014 when Sogou's search results began to be partially linked to content from WeChat's official accounts.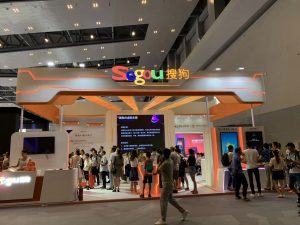 Sogou was listed on the NYSE in 2017 and debuted at a price of USD 13 per share, but has since slumped well below its IPO price. In Monday morning trading, Sogou's stock price shot up more than 45% to over USD 8.40.
In Sogou's first-quarter earnings report released in May, the company generated revenue growth of 5% year-on-year (YoY), surpassing analyst expectations. However, the company's cost of revenues jumped during the quarter, as traffic acquisition expenditure increased 27% YoY, making up 71% of total revenues.
Tencent's plans to take Sogou private coincides with a broader trend of Chinese companies favoring privatization in 2020 amidst increasing scrutiny from US investors.