Chinese mobile messaging dominator WeChat has long made a name of a "super app" for itself for a variety of services and functions added to its cluttered interface, and there is one more to come soon.
The super app is reportedly (link in Chinese) adding a medical health module to its WeChat Wallet function, giving its users quick access to a bunch of online medical services powered by its parent's Tencent Health platform, including online appointment scheduling and doctors consultation, as well as an online pharmacy, etc.
The services are provided by digital health startups such as Hao Dafu and DXY, which are Tencent investments, as well as Tencent Trusted Doctors (Penguin Almond), which was formed in a merger of Tencent Doctorwork and Xingren.
Because of its huge popularity—the app's daily active users exceeded 1 billion —adding a new module to its Wallet interface (pictured below) will give it an immediate traffic boost, hence usually it's the products of strategic importance to enjoy the exposure. The move, therefore, also highlights the company's shift to a so-called industrial internet, wherein Tencent would work to integrate its technology with traditional industries—like travel, education, and medicine.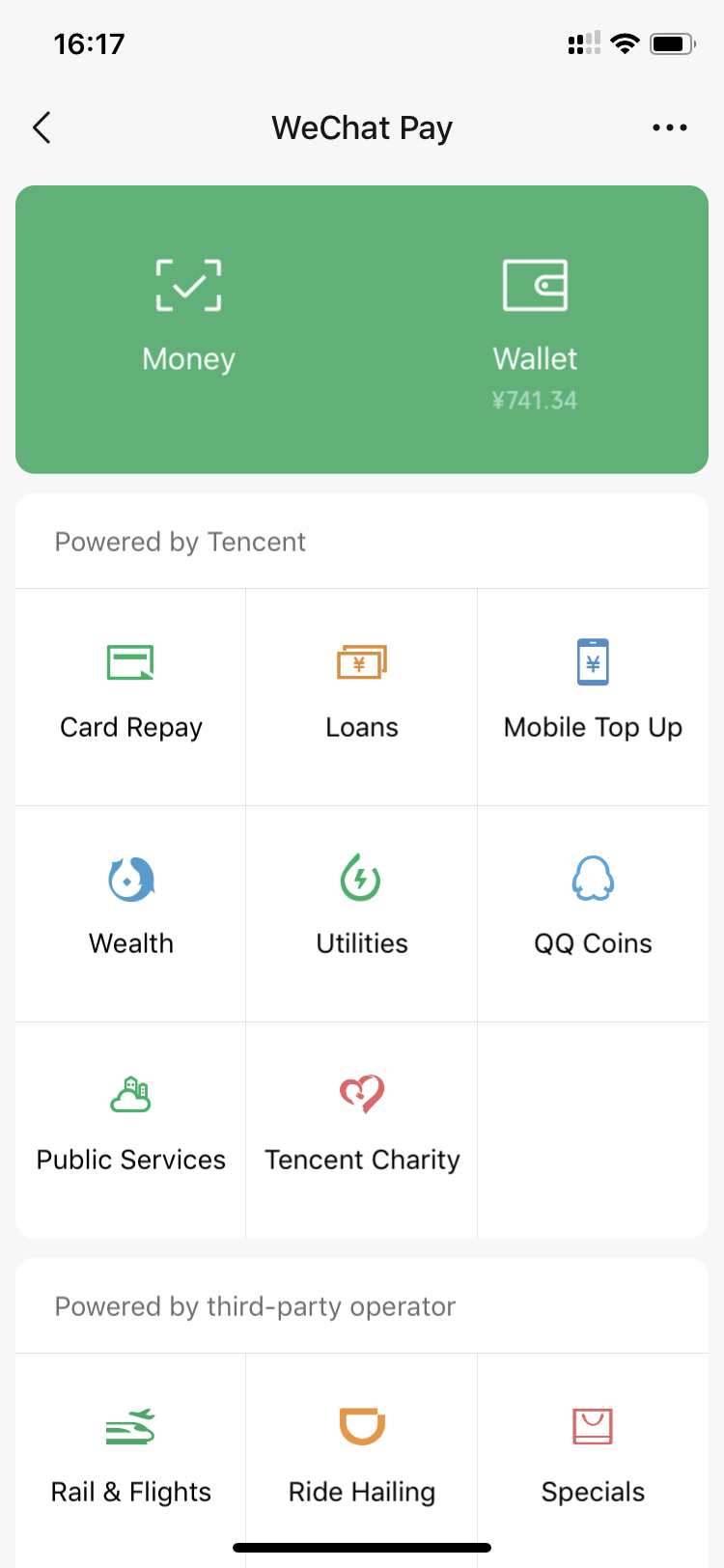 Last September, Tencent reorganized and formed the Cloud and Smart Industry Group (CSIG) business unit. The reorganization comes as the company has come under Beijing's scrutiny of its gaming business.
Tencent told local media it is exploring ways to help public hospitals to implement internet medical services, including connecting hospitals with the Tencent Health service, and this logic can be extended to a range of other industries too.