Writer: Evelyn Du
Not long ago, Amazon launched its "in-home delivery" service which allows the delivery people to drop off your packages in your home when no one is around. This has generated much debate on the "security issues".
[Amazon Prime members need to set up the in-home delivery knit before using the service.]
Well, if you don't like the idea of letting strange delivery people into your home without your presence, how does car sound to you?That's exactly the area that JD, SF Express and Nio are making their foray into.
On December 16, Nio, the electric vehicle maker jointly invested by Tencent, Baidu, and JD, launched its first production, the ES8. In addition to the attention-grabbing appearance and advanced battery system of ES8, there was another event on that day that also generated much buzz.
That is the launch of "in-car delivery" service announced jointly by JD.com, SF Express, and Nio. The service will come into action in the first half of 2018, when Nio will also start shipping out its new ES8.
Here's how "in-car delivery" works. For starters, the delivery people will have to be authorized to locate your car and access its trunk (or boot). When the trunk is open, the delivery people will have to drop off the packages within a reasonable timeframe. Additionally, the opening of the trunk will trigger the monitoring system installed in Nio's car to ensure that there's not any misconduct.
The whole process is actually quite akin to that of Amazon's "in-home delivery". Both of them leverage advanced technology for "access" and use monitoring system to ensure security. However, the "in-car delivery" may seem to be more reassuring in that it doesn't involve letting strange people stride into one's home.
In fact, the concept of having your packages delivered to the trunk of your car isn't entirely new. In 2004, Volvo took a head start and launched its "in-car delivery" service. In 2005, Amazon, together with Audi and DHL, charged into the same area with "Audi Connect Easy Delivery". The in-car delivery service, which could still be a delusion a decade ago, is powered by Internet of Vehicles (IoV) that enables remote car controlling and real-time feedback.
[Explainer video of Volvo's in-car delivery]
Car, since its emergence, has long been regarded only as a means of transportation and its trunk a private place to deposit some personal belongings. But, for logistics companies, car trunk is something they can exploit to better their delivery services.
In-car delivery is a feat of that thinking. If this trend continues, cars, in the future, will not only be our personal rides, but also form an indispensable link in the larger logistics system.
In this sense, cars are actually like moving delivery lockers where packages could be deposited for the customers.
It's just that a delivery locker is like a hub where the packages of a whole apartment or office building can be deposited, while the car trunk serves only the car owners. But, think about the number of cars that could be leveraged, the delivery lockers deployed by logistics companies couldn't match that.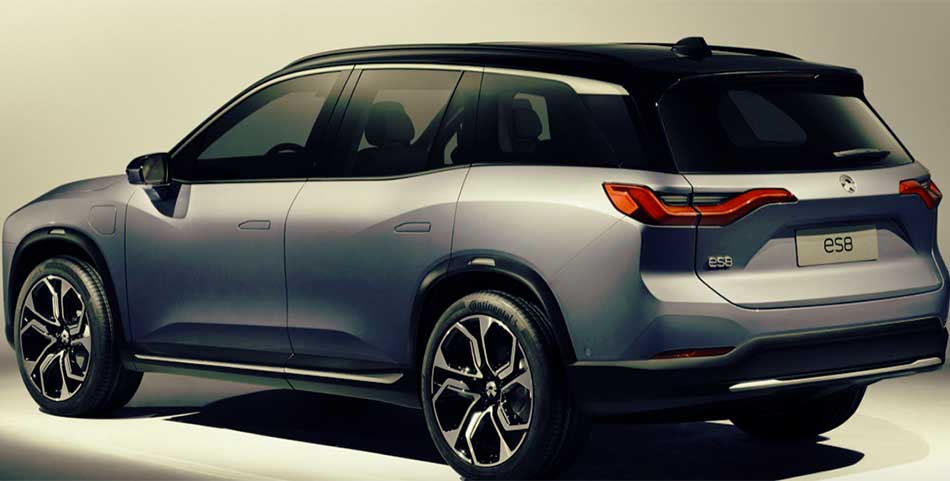 It might be possible that the whole delivery landscape will be changed if that enormous amount of cars could be well capitalized on. Another benefit that comes with that change is reduced storage cost for couriers.
Aside from all the benefits in-car delivery could bring, its development also sees its own stumbling blocks. For one thing, in-car delivery is only feasible when the car itself is engineered to enable that function. That has essentially declared the ineligibility of all old cars.
For another, it is still not yet clear whether the car owners will nod to this novel idea because they all have their own security concerns like if the delivery people are trustworthy enough, whether the monitoring system could function as expected and if there's any possibility that system could get hacked.