While investors in the region have not been too bold in backing healthcare tech startups, Monk's Hill Ventures believes Southeast Asia has opportunities aplenty for tech to make a big difference in healthcare.
The venture capital firm, which invests in post-seed stage tech startups that can take advantage of the fast growing Southeast Asian markets, recently published a white paper titled How tech will meet evolving healthcare needs in Southeast Asia.
The paper details how Southeast Asia, where healthcare expenditure is expected to hit USD 740 billion by 2025, is poised to be at the forefront of global healthcare innovation. Startups such as Vietnamese health tech startup Jio Health that offers end-to-end healthcare solutions, can thrive. Earlier this year, Monk's Hill Ventures made a USD 5 million Series A investment in Jio Health.
Founded in 2014, Jio Health is a full-stack technology health tech startup based in Ho Chi Minh City. Jio Health provides consumers on-demand access to healthcare services through its app and website, alongside its own integrated clinic, lab, and pharmacy. The startup is considered a digital healthcare services pioneer in Vietnam.
KrASIA spoke to Raghu Rai, founder and CEO of Jio Health, alongside Justin Nguyen, a partner at Monk's Hill Ventures to get the investor and founder perspectives on how to turn healthcare challenges in Vietnam into opportunities.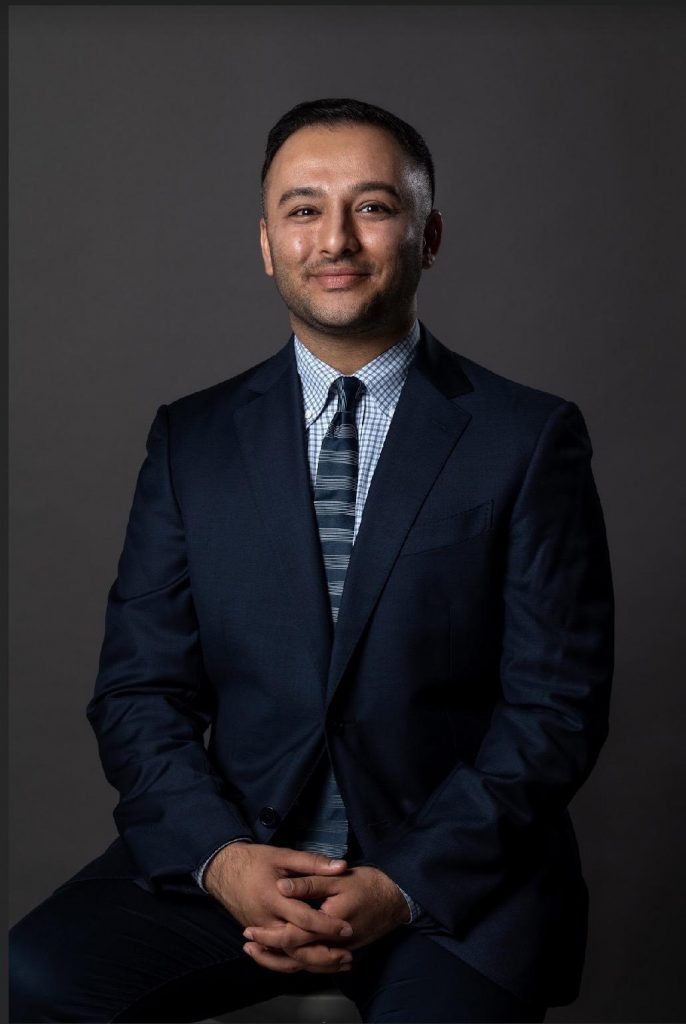 KrASIA (Kr): There's no doubt that many Southeast Asian countries have been struggling to meet diverse healthcare demands. The paper accurately describes the typical experience when going to a health check-up as "three minutes of care after a three-hour wait." Please tell us why you think we can turn the unique healthcare challenges facing Southeast Asia into opportunities.
Raghu Rai (RR): Southeast Asia has some unique challenges and also unique opportunities in healthcare. The first thing that we noticed was that there's no semblance of primary care. The hospital is the gateway to the entire healthcare ecosystem. Hospitals are overcrowded. There's no digital health infrastructure. Everything is paper-based. Each physician only spends an average of between three and five minutes with a patient, which really isn't enough time to diagnose or understand the patient's condition.
The proportion of out-of-pocket spending is significant in the region. In Vietnam, our primary market, about 40% of total healthcare expenditure is out-of-pocket. So consumers are actually conditioned to pay directly for healthcare services. Here, the consumers can really drive a lot of their purchasing decisions and so they will want better quality, better care experiences, and affordability.
The population is also really mobile-savvy, has a young demographic, and the middle class is expanding very rapidly. In Vietnam, you're looking at a middle class population of 35 million by 2020. We feel that instead of waiting for this group to develop complications with chronic diseases and a lot more advanced health challenges that we have seen in the US and Western Europe, we can get involved at the preventive stage. So we think our technology and solution will have a much bigger impact in the long term.
Kr: Do you think investors in the region have been overlooking health tech startups and making bigger bets in other verticals because healthcare in general is a difficult sector to disrupt? 
Justin Nguyen (JN): Investors have made a lot of bets in health tech across the world. I have not seen these investments [in startups] in the region that try to solve the healthcare needs of patients the way Jio Health does. I think it's precisely the kind of end-to-end solution that the broken supply chain in healthcare needs.
The healthcare sector is huge. In Vietnam, you're looking at something like USD 6 billion out-of-pocket spending in healthcare each year. However, people are getting inadequate care; three minutes of care after three hours of waiting. We think there are opportunities in the sector. Before Jio Health, we invested in a company called Bot MD [a smartphone A.I. clinical assistant for doctors based in Singapore].
We do believe in solutions that address big pain points in a customer-centric way like Jio Health does.
Kr: Can you share the implications of a full-stack healthcare model? What does that look like? 
RR: For us, we understood very early on that we couldn't take a template from the Western market and just try to apply that to Vietnam or any other regional markets. We looked at physicians from top medical universities in Ho Chi Minh City. We visited some top public hospitals, and we really tried to educate ourselves on the reality that these physicians face to deliver care.
We now have a team north of 130 specialists across 14 different specialities of care. We offer the complete ecosystem of care benefits, from doctor visits to an e-pharmacy, with home delivery of over-the-counter medications. We provide access to labs and diagnostics; from blood tests, and generic tests, to ultrasound capability. We coordinate all of that through our technology and customers can do everything at home. We also provide digital services such as video consultation and care chat with our licensed physicians, that enable customers to access a licensed practitioner 24/7.
On the doctors' side, physicians use our technology to document medical records. We have our own digital medical record system and our physicians use our e-prescription capability so they can prescribe medicines digitally. They can access all of our patients' lab results and chest X-rays, ultrasounds—all digitally as well and our pharmacies completely operate using tech to process the prescriptions, position refills, and coordinate deliveries.
We have built the entire ecosystem on the foundation of tech, which I think gives customers more personalized care and attention they wouldn't get at traditional [healthcare] facilities, and it also allows us to contain costs because we don't have an asset-heavy infrastructure.
Kr: What are the challenges in providing care services in Vietnam as a health tech startup, where it's very hard to win customers' trust and where overcrowded public hospitals have become the norm? 
RR: We really help customers transition [to hospital care if necessary]; we navigate that journey for the customer instead of them having to do that themselves. We can adequately address 80% of their care needs, everything from primary care, pediatric care to chronic disease management, we can address all of that within the home-care setting.
When we recognize that the patient has more significant challenges or severe symptoms, we do guide those patients by referring them to public hospitals and facilities where they can get follow-up care. All our physicians are affiliated not only within our network but also with these public hospitals. So there's a very smooth transition of care. Our physicians can follow-up with that patient at the hospital too. We only refer the patient to the hospital when we recognise there might be a need for more sophisticated treatment or therapy that we just cannot provide at home.
Our physicians practice in top public hospitals. Many of them are professors and academic faculty at some of the top medical universities, so they have a lot of credentials and patients trust those credentials. When a patient gets to spend 30 minutes with a physician in the comfort of their home, they can ask whatever medical questions come to mind. Those types of opportunities to have more personalized care and attention are absent from the traditional healthcare system. These really go a long way towards building trust.
We do think it will take some time to educate consumers but if you can have ten times the number of personal interactions with physicians without having to navigate traffic, long lines, and congested waiting rooms, yet pay a price that's very transparent and fair, we think that in the long-term, the consumer will definitely go in that direction.
JN: Most times, people go to hospitals for things that they should not go to hospitals for. By rethinking what needs to happen in the hospital and what should happen outside, at home or a wellness clinic, I think we can alleviate [problems in overcrowded hospitals], this is not in competition with hospitals. Jio Health helps reduce overcrowding in hospitals, improving care for people who do need to frequent hospitals and folks who need hospital beds.
Kr: In future, do you have plans to reach patients outside the cities who might not be as tech-savvy as their suburban counterparts? 
RR: We started off with Ho Chi Minh City and eventually [will expand to] Hanoi. The focus is on the cities for now. But we do offer services such as video consultation and care chat, which are currently free in these markets. We definitely feel services like these can give patients in both cities and remote provinces the ability to access licensed medical professionals even it's just for some early medical advice.
The interview has been edited for length and clarity.